Karu X Munnike Ceramics Series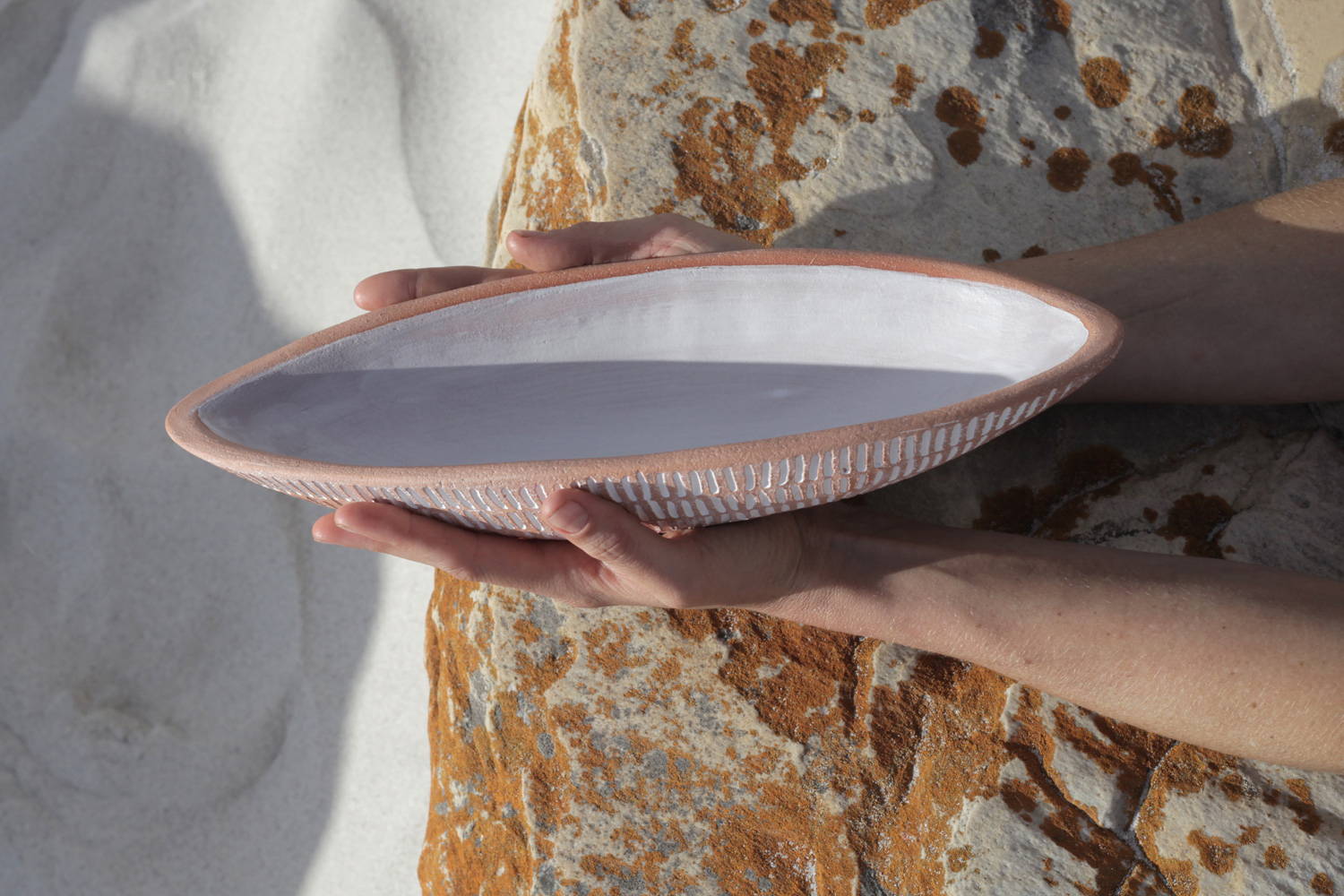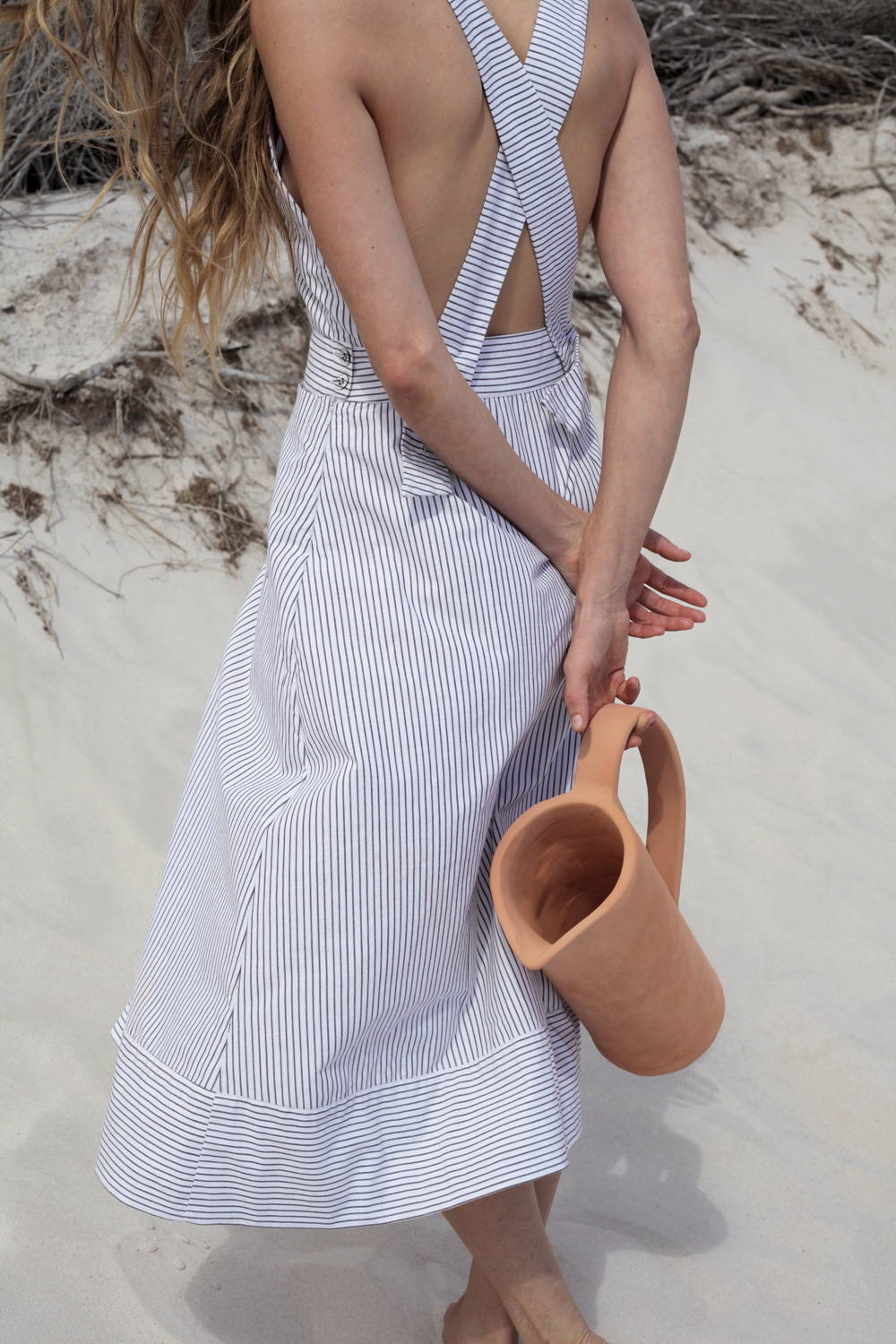 Experiments in foraging and refining raw Karoo clay was the spark for collaboration between Karu and Cape Town-based ceramicist Munnike Geldenhuys.

Inspired by the slow and silent ways of this ancient region, Munnike's handmade vessels have a form and weight to them that is intimately connected to the earth.  

For her collaboration on a capsule ceramics series for Karu's 'WesKus' collection, she turned to terracotta, for its resemblance to the warm, dusty roads that cut through this remote coastal strip of the Western Cape. From jugs and vases to bowls and plates, each piece is individually built by hand, with the largest pieces taking up to 5 weeks to make, fire and glaze.  

All vessels hold water, and are intended to be used, seen and enjoyed in daily life.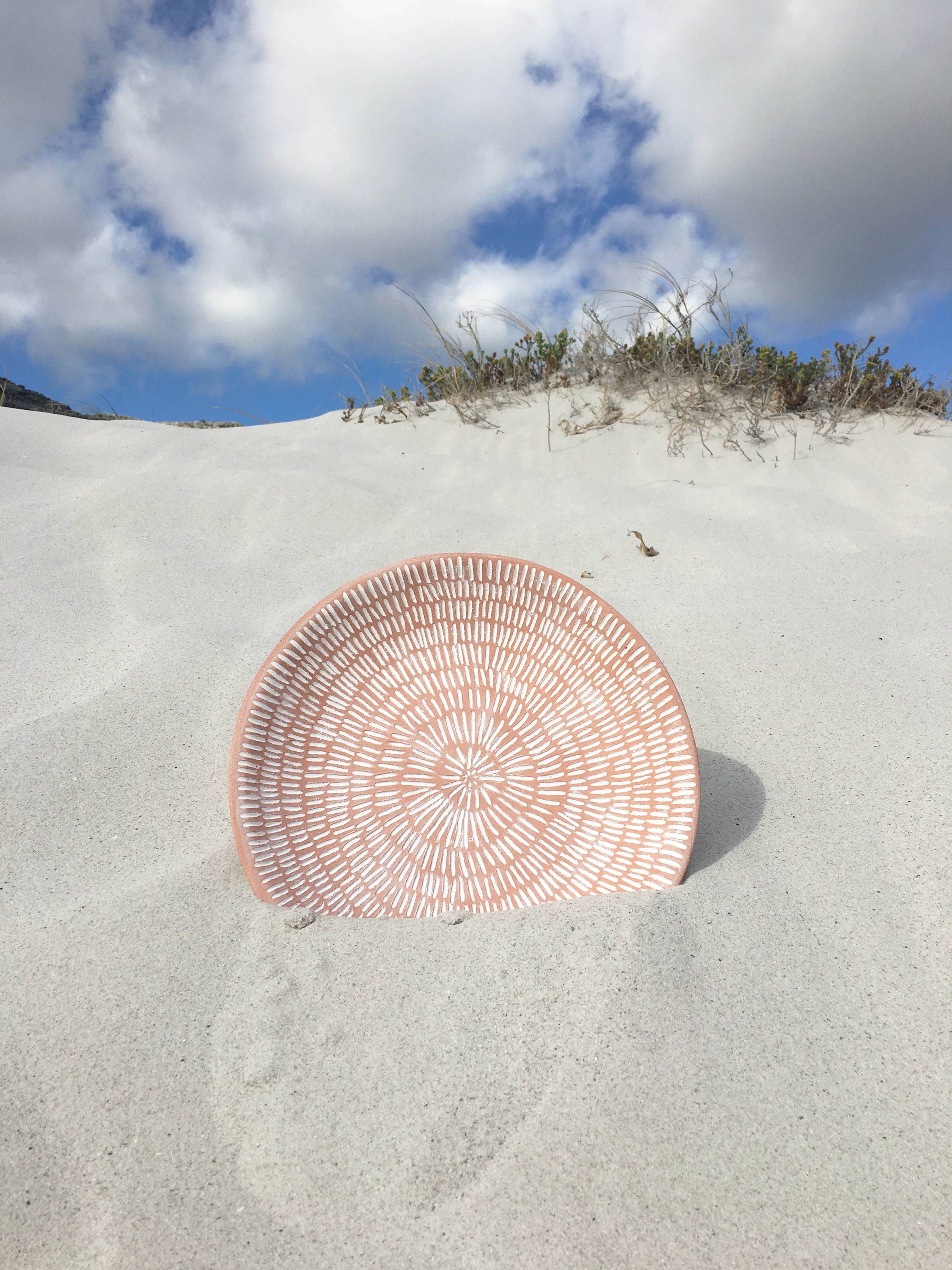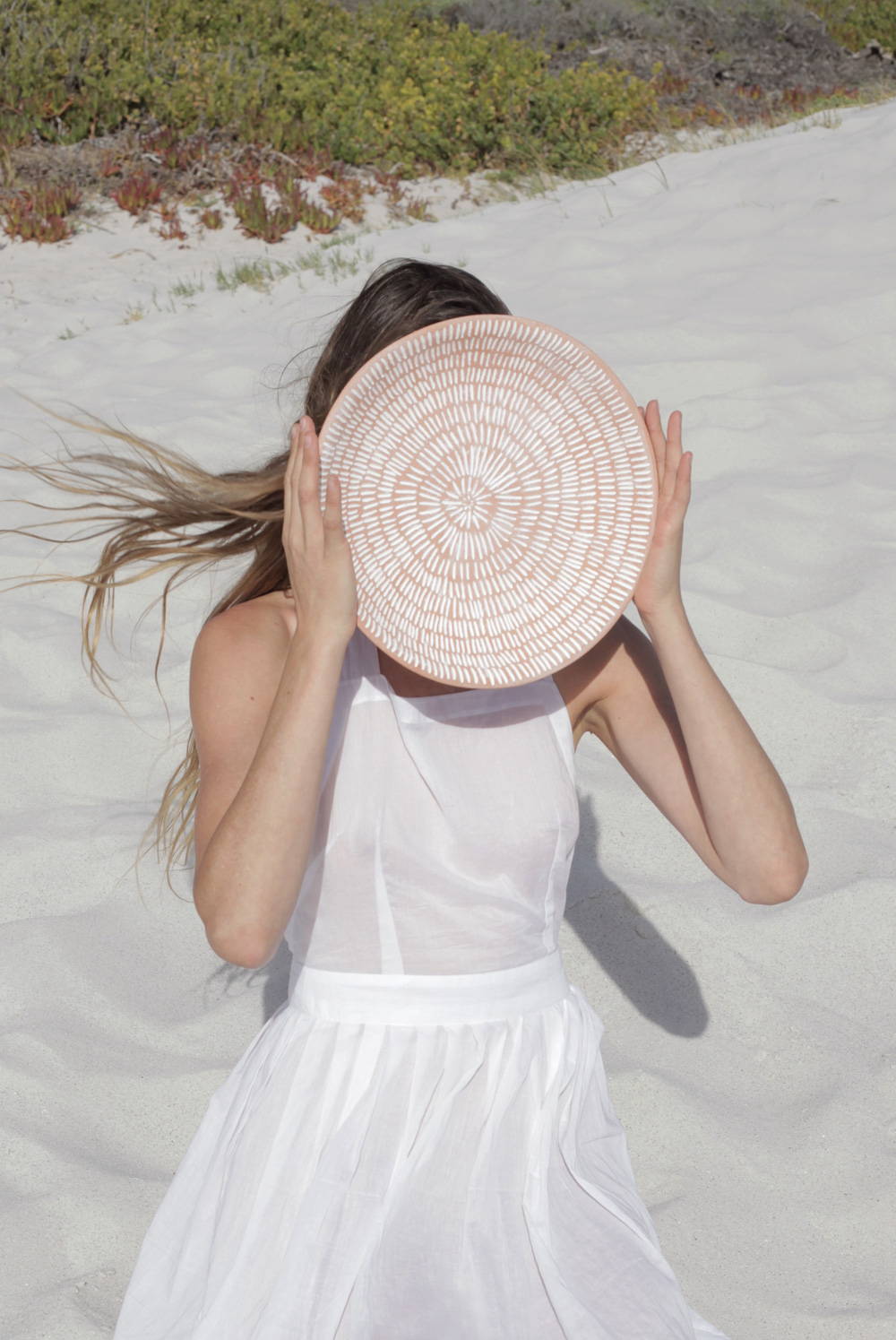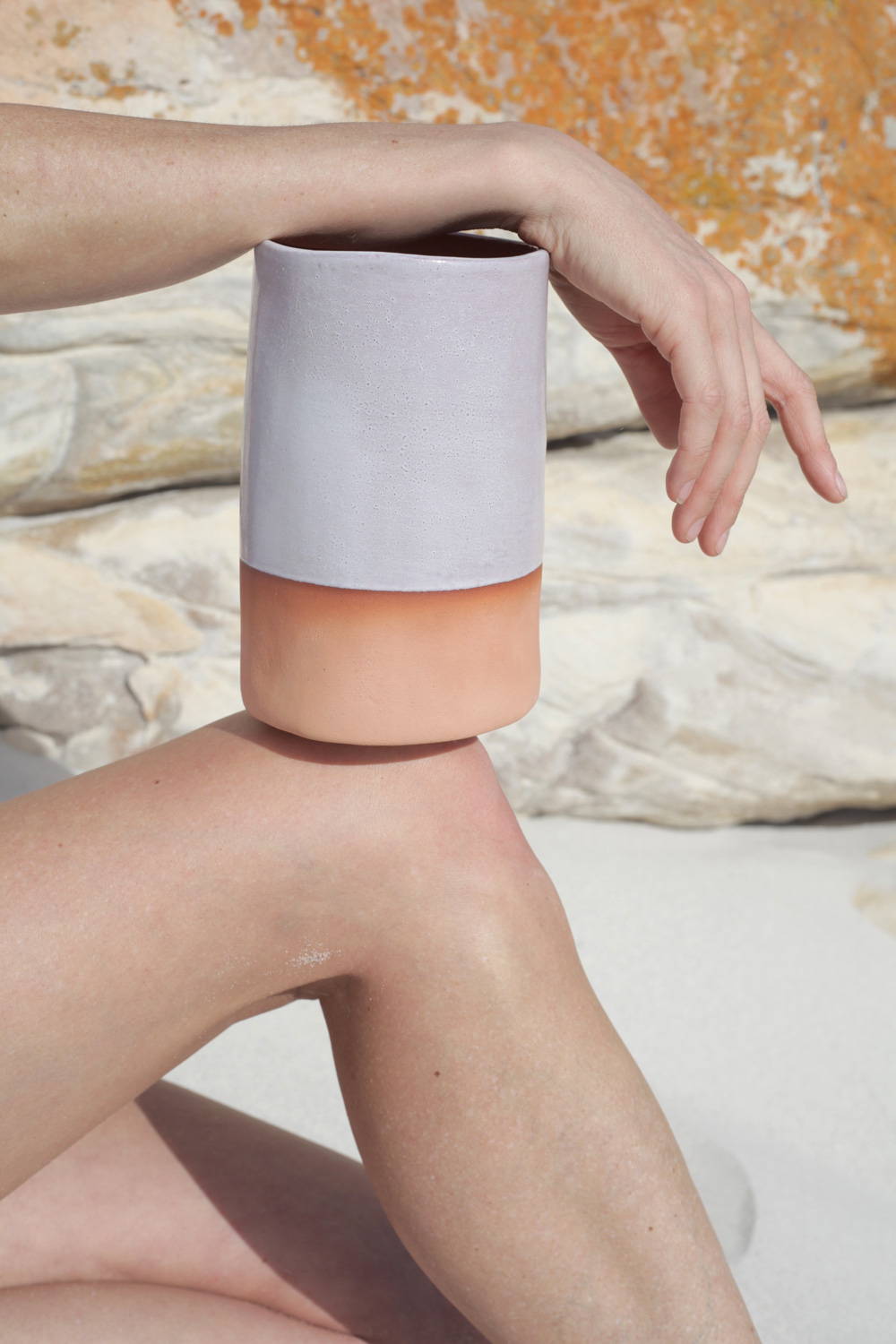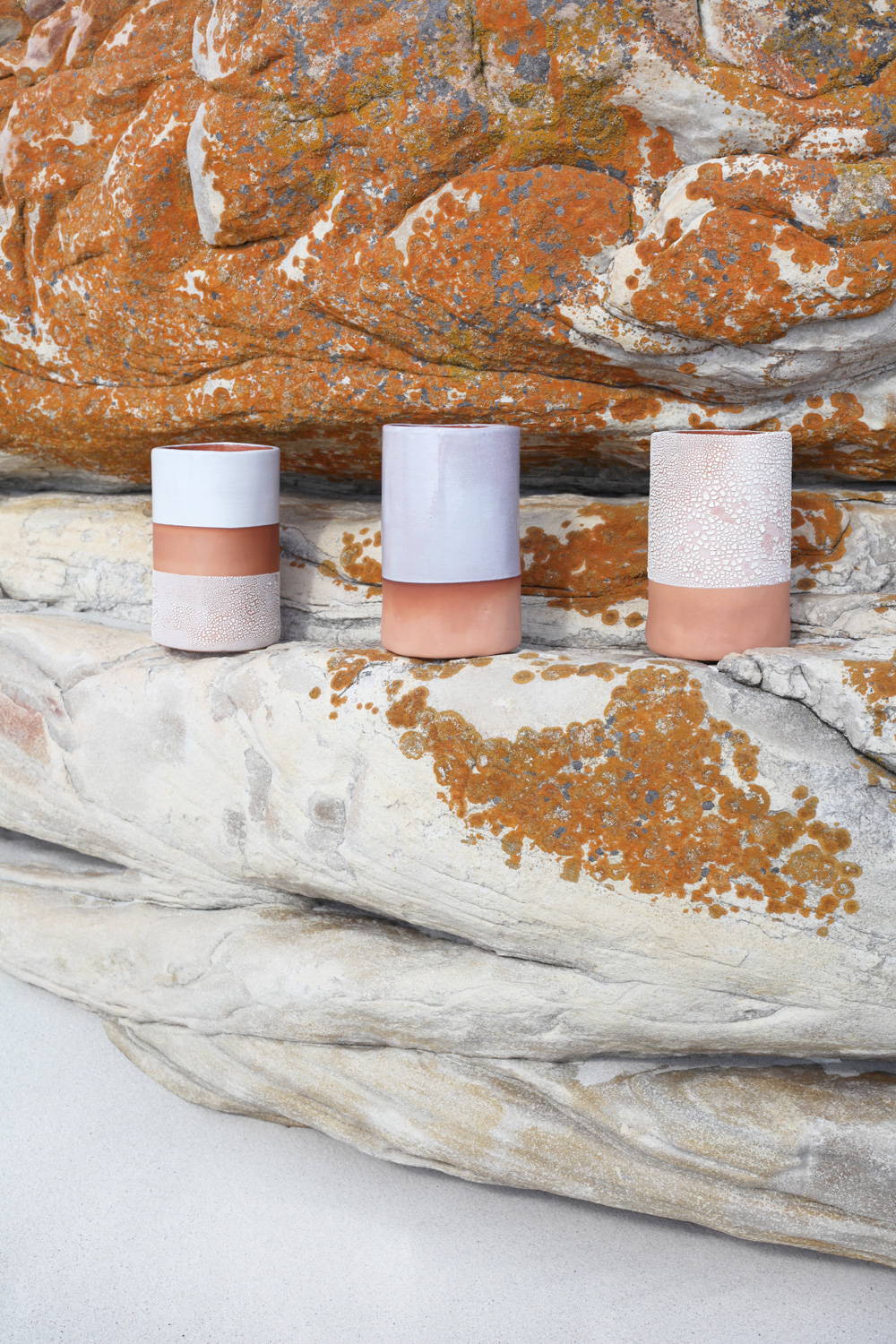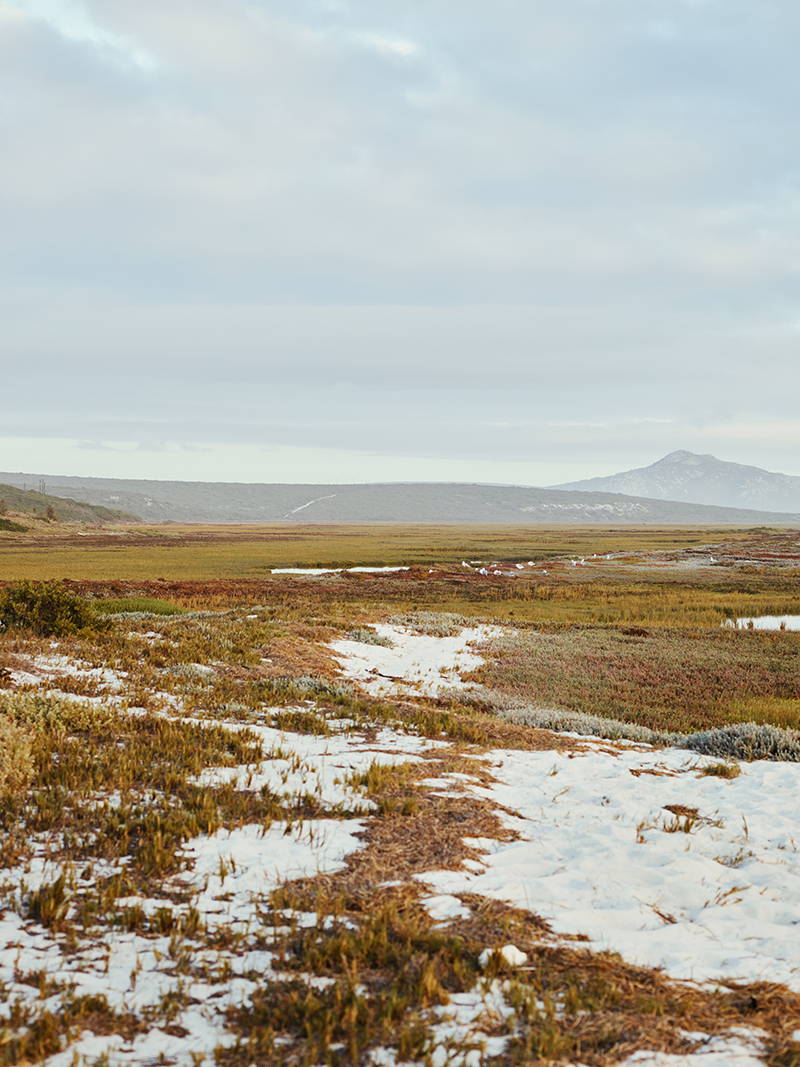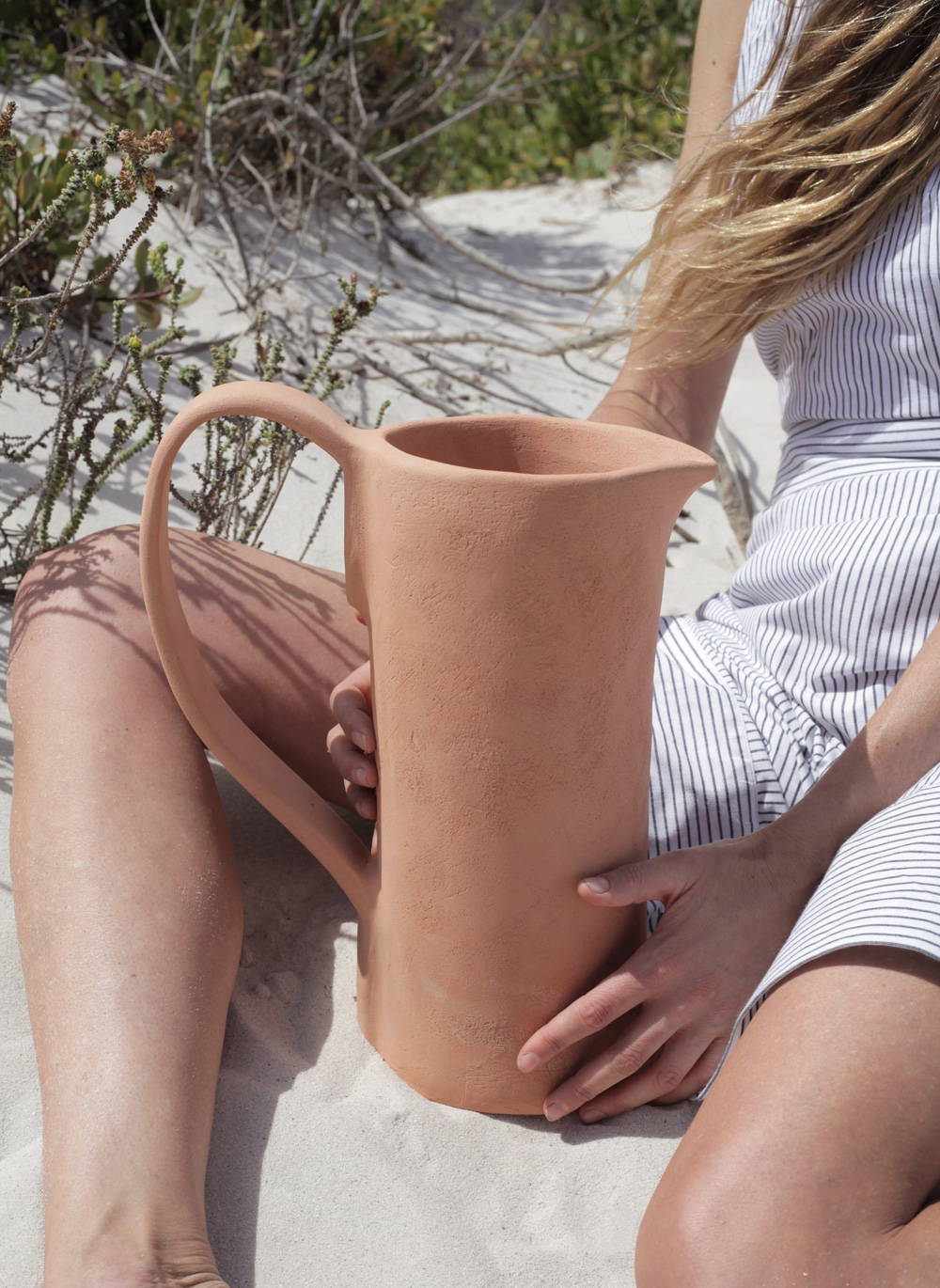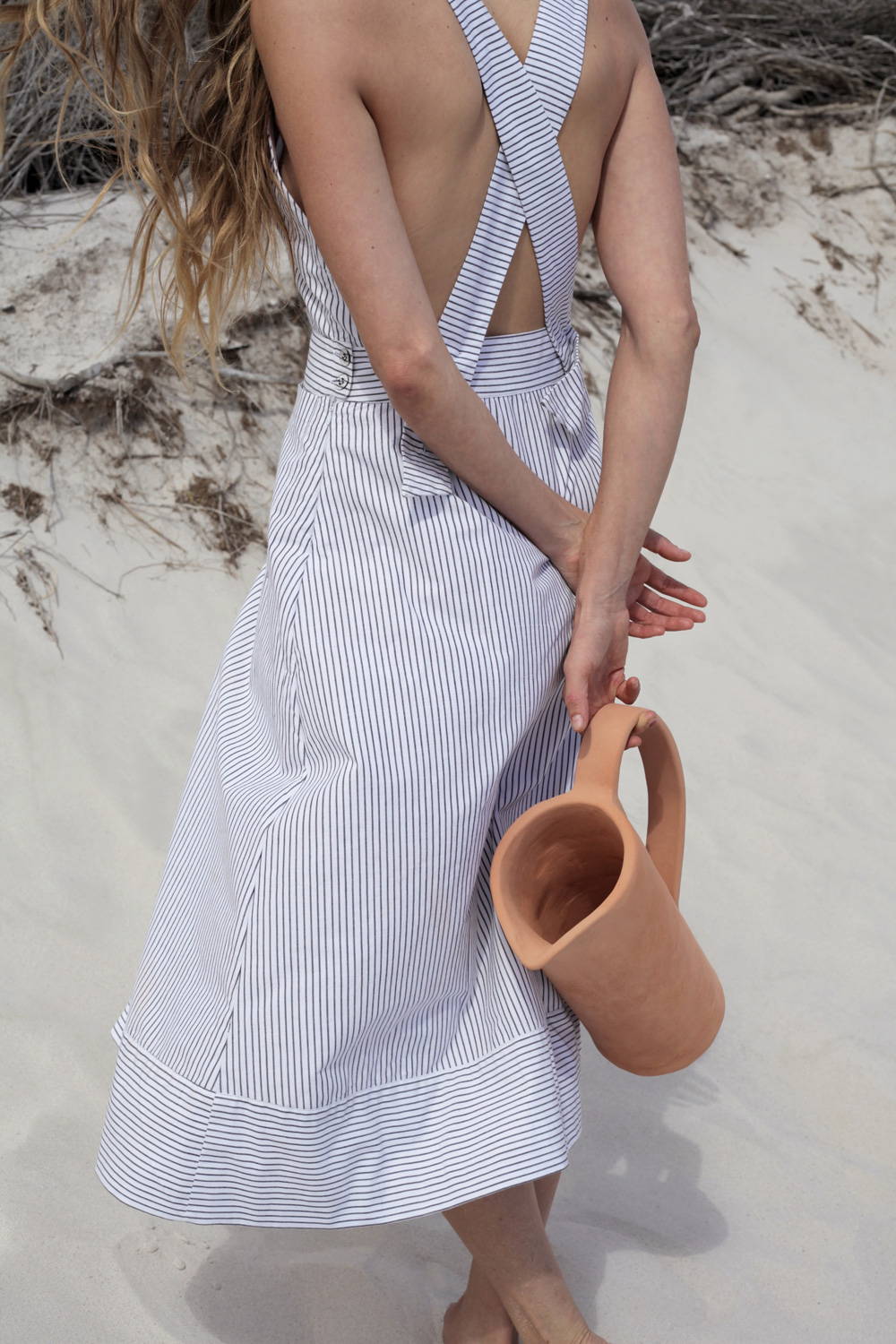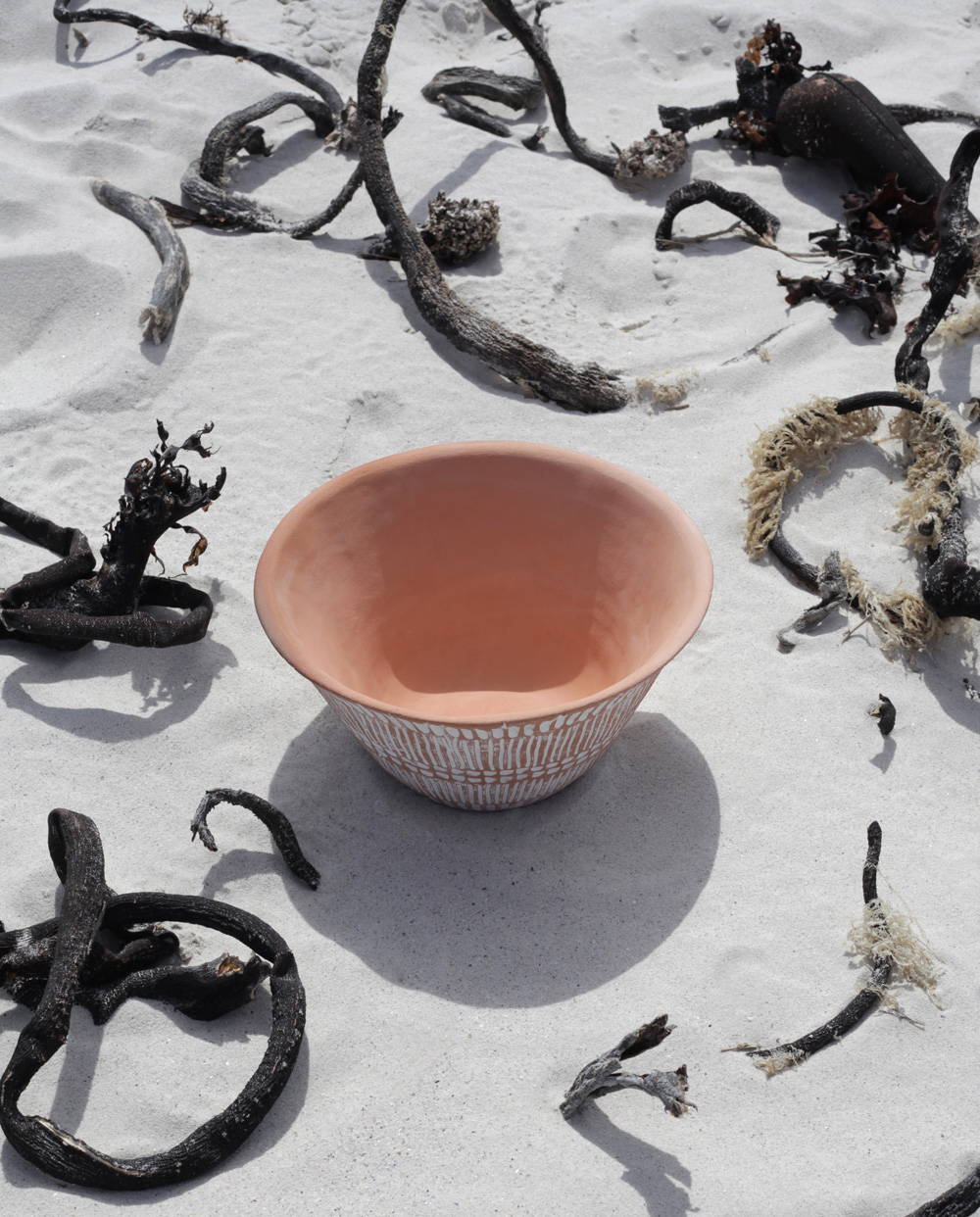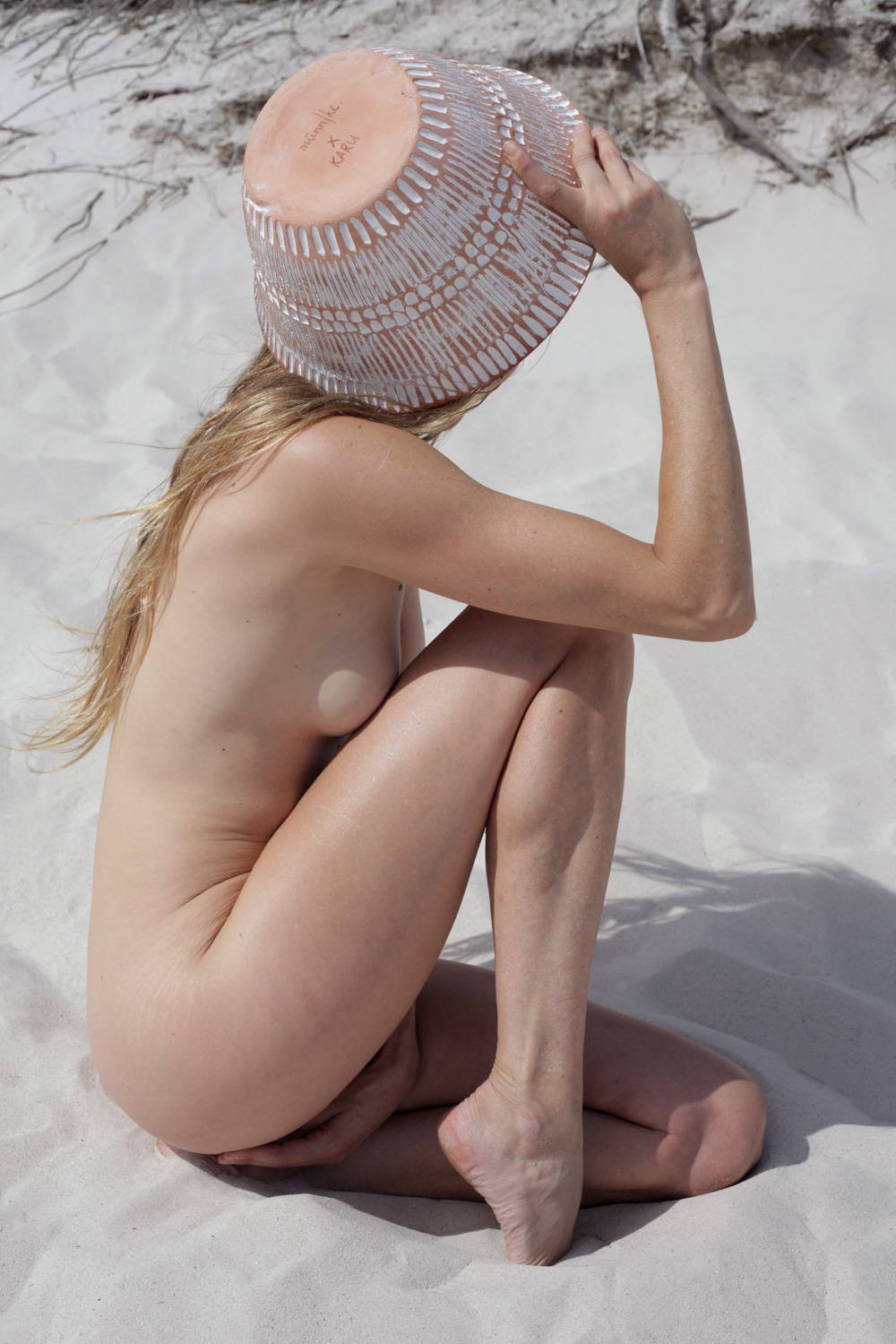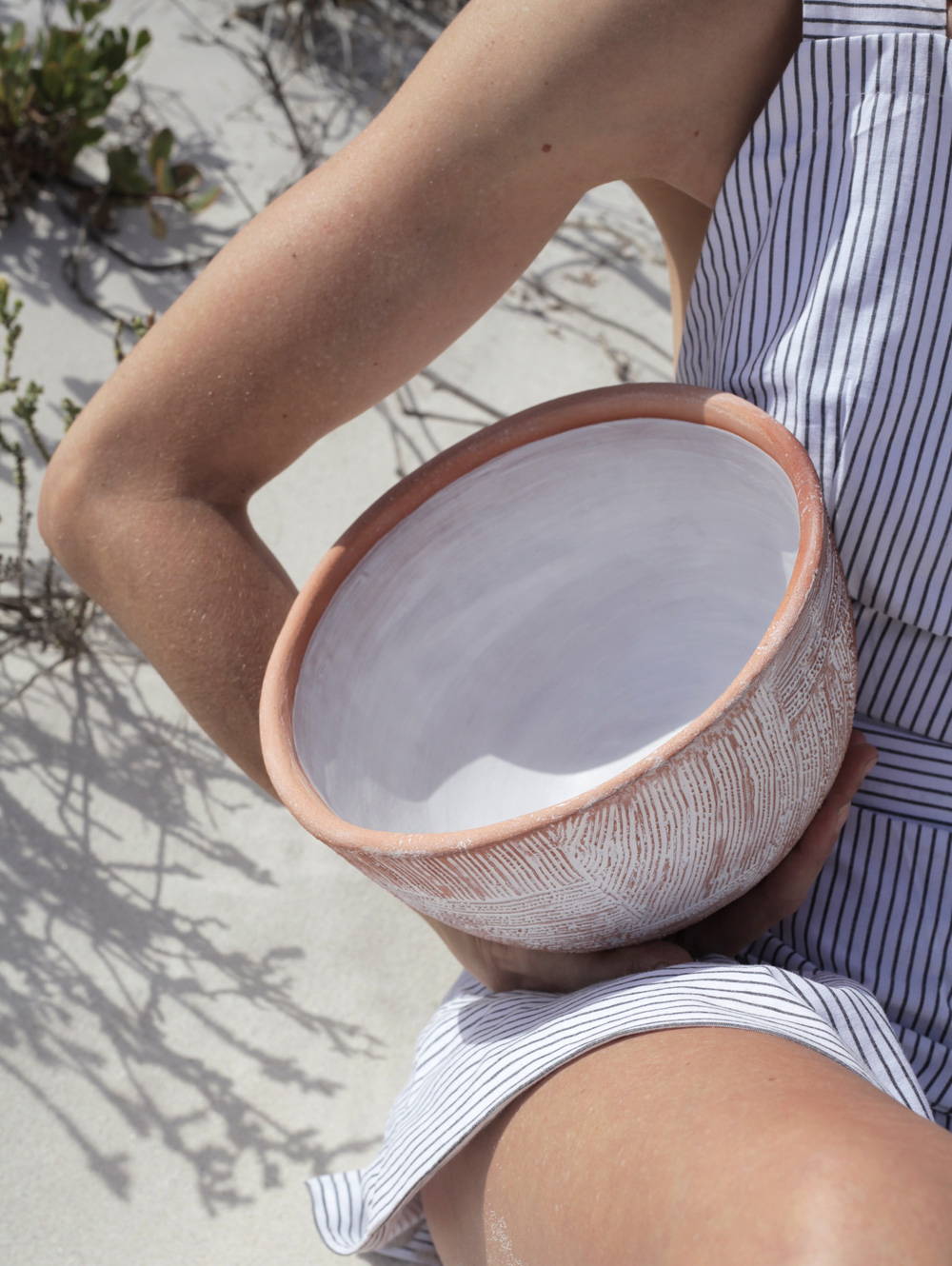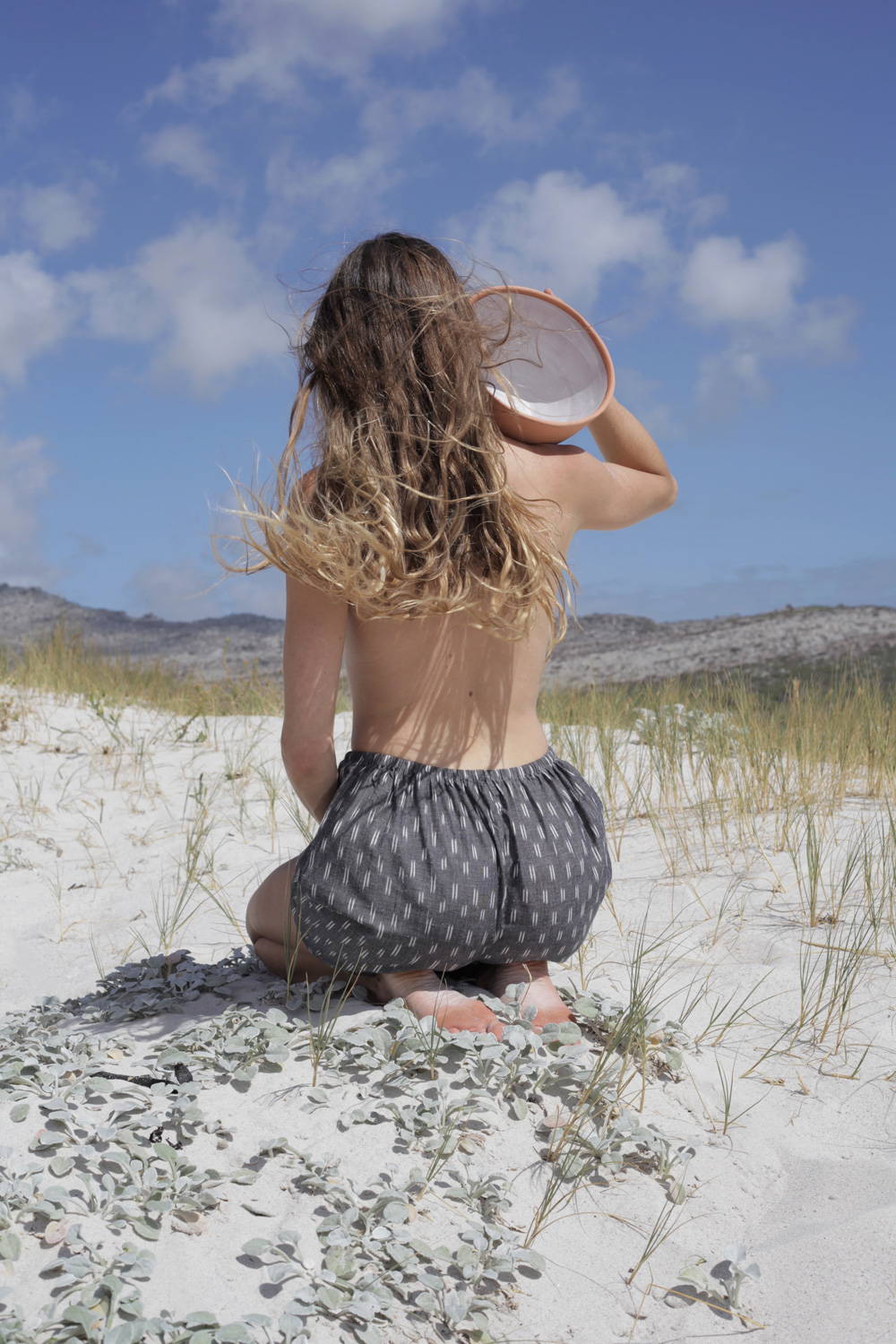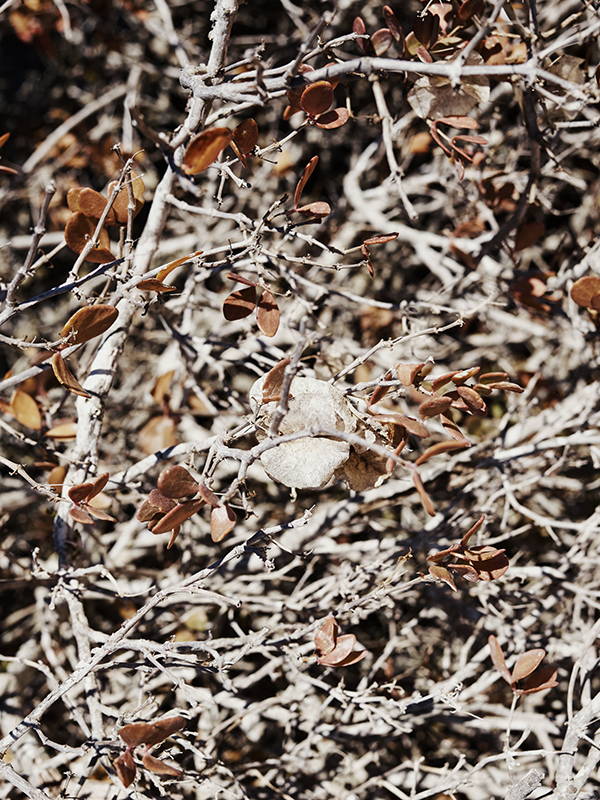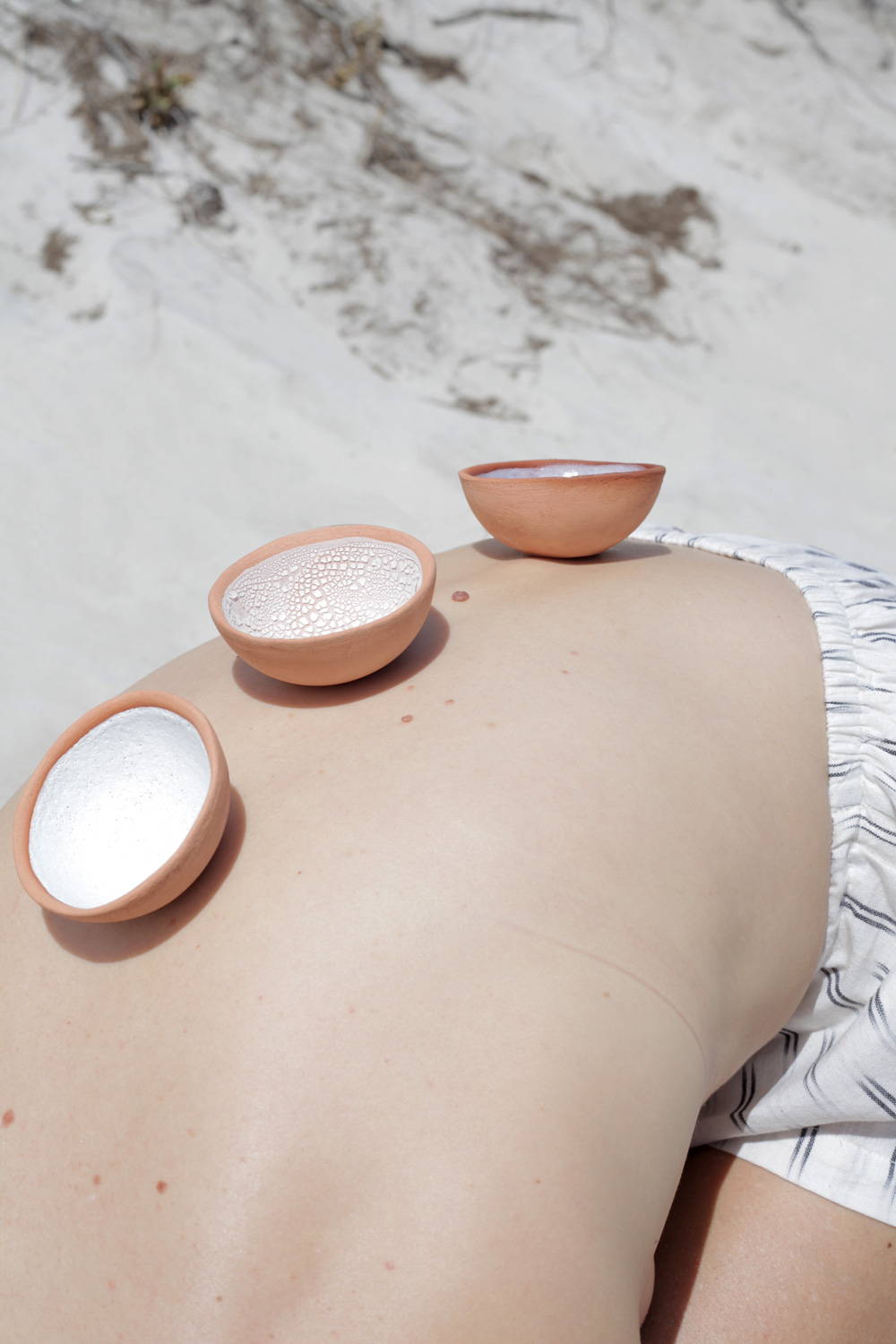 All ceramics are available to order.
Please email fiona@karu.world for enquiries.
Photography by Alix Rose-Cowie
Featuring artist and muse Munnike Geldenhuys
On location at Scarborough Beach, South Africa