Collection Two: Weskus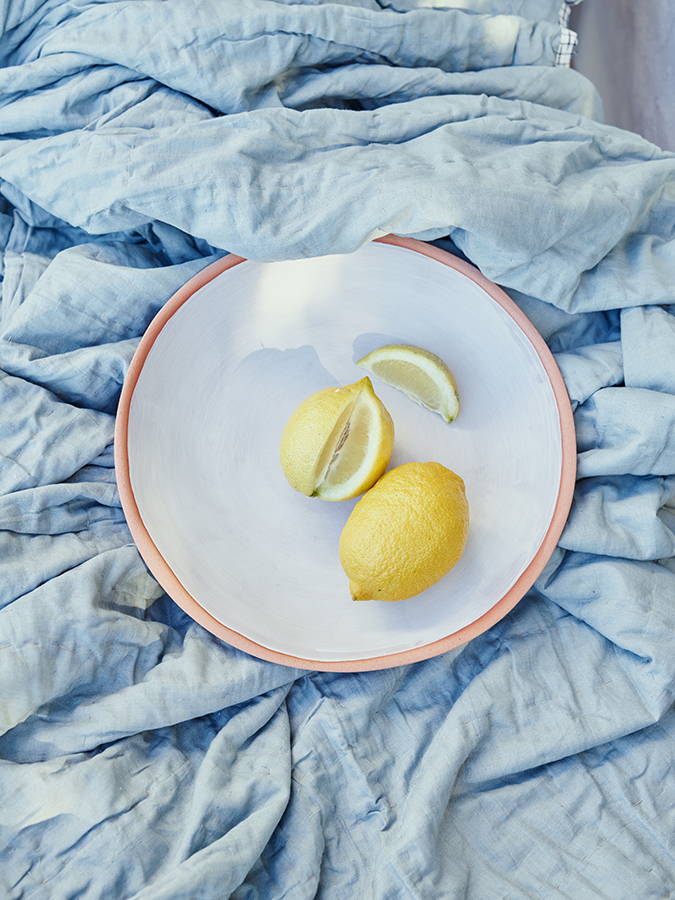 A small, stone cottage by the sea.

The morning brings flocks of birds. A pot of fresh coffee sings on the stove. She throws a light kimono over airy soft pajamas and finds the sand under summer-hardened feet. Low scrub of fire flowers shapes the lagoon. The water is still, a slice of icy wild Atlantic cut by a granite coast.

Home is where the afternoon lives. Lunch is served on crisp cotton linens. Peachy terracotta vases are filled with succulents from the sandy carpets that hug the "stoep". She slips on a large soft shirt, like the kind her grandfather used to wear, and moves fluidly through the meal: fresh citrus, salt from the flats and rock mussels, mineral wine in cooling ceramic beakers.

Siesta time, she's wrapped in linen quilts and propped up on giant cushions. As the winds pick up, the bed is stripped for beach picnics under a rising moon.

Fires are lit, khadi shawls and antique kantha quilts come out of cupboards and the long night stretches lazily ahead. As the birds rest, silence falls on the cottage by the sea.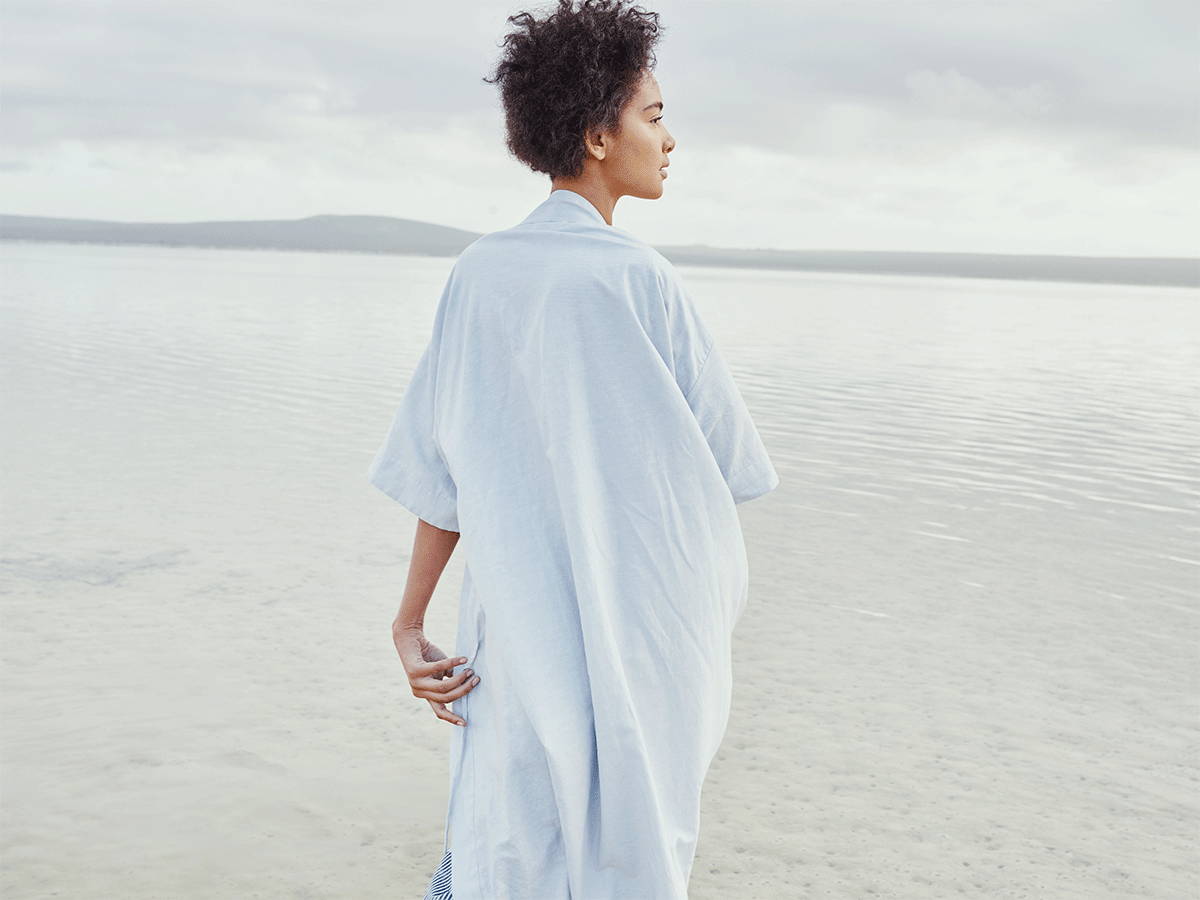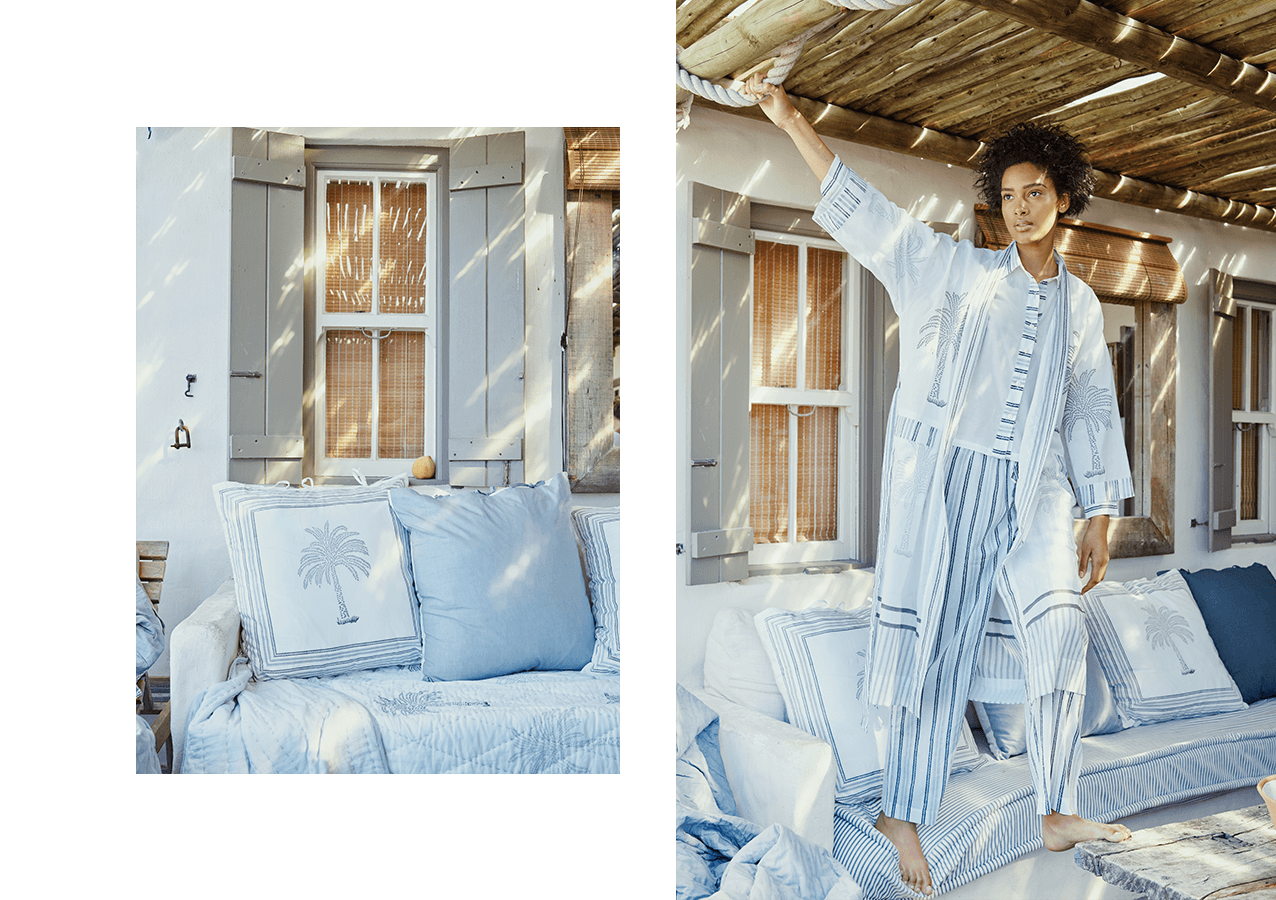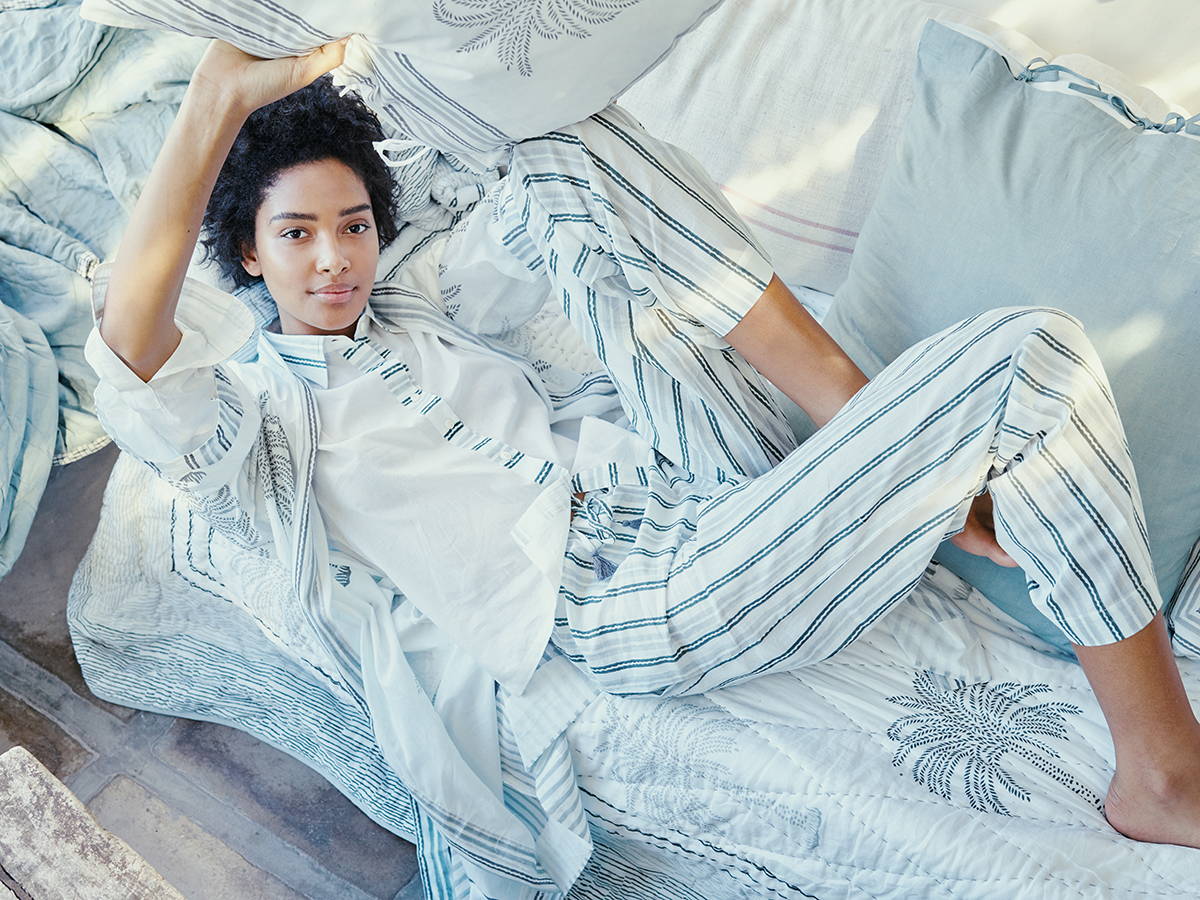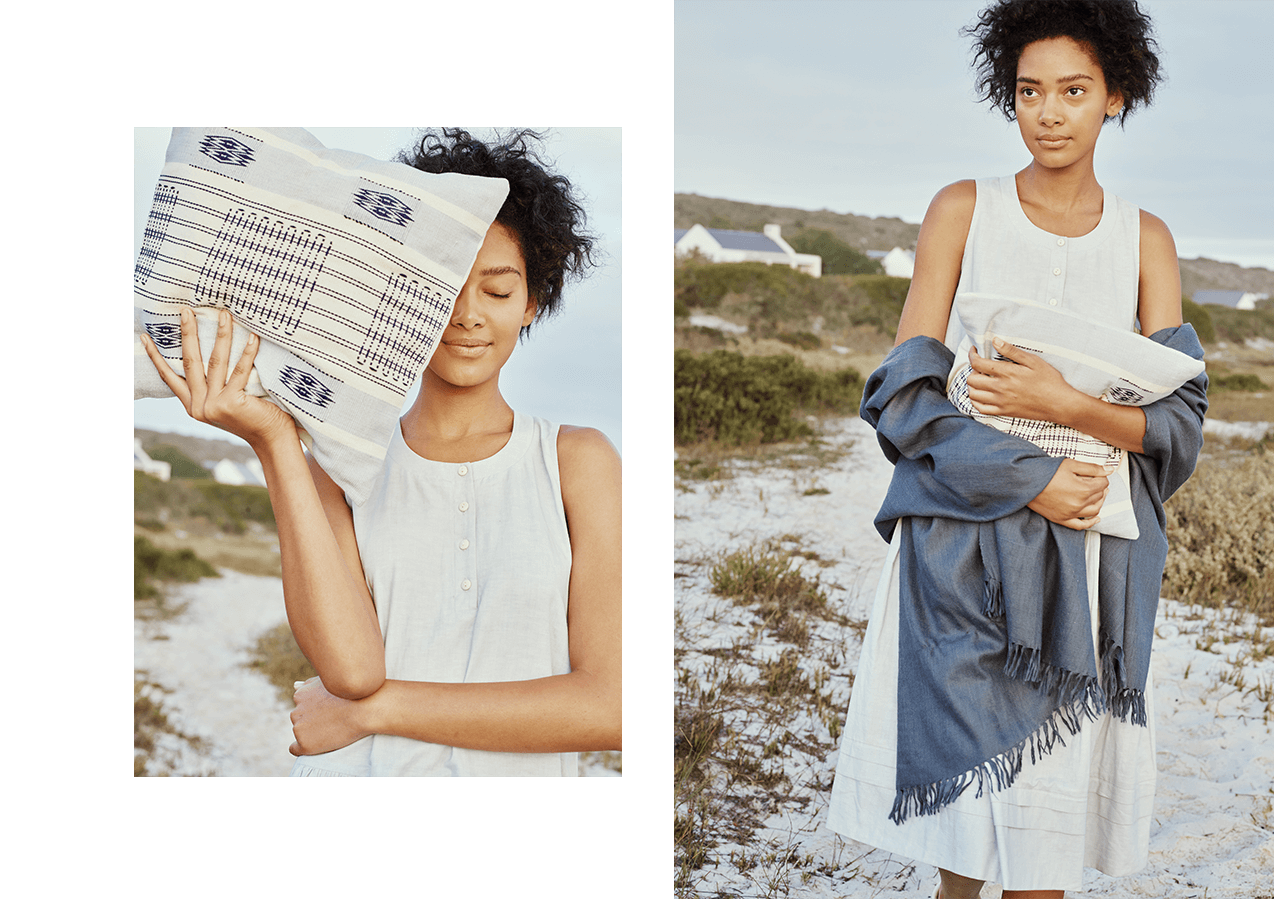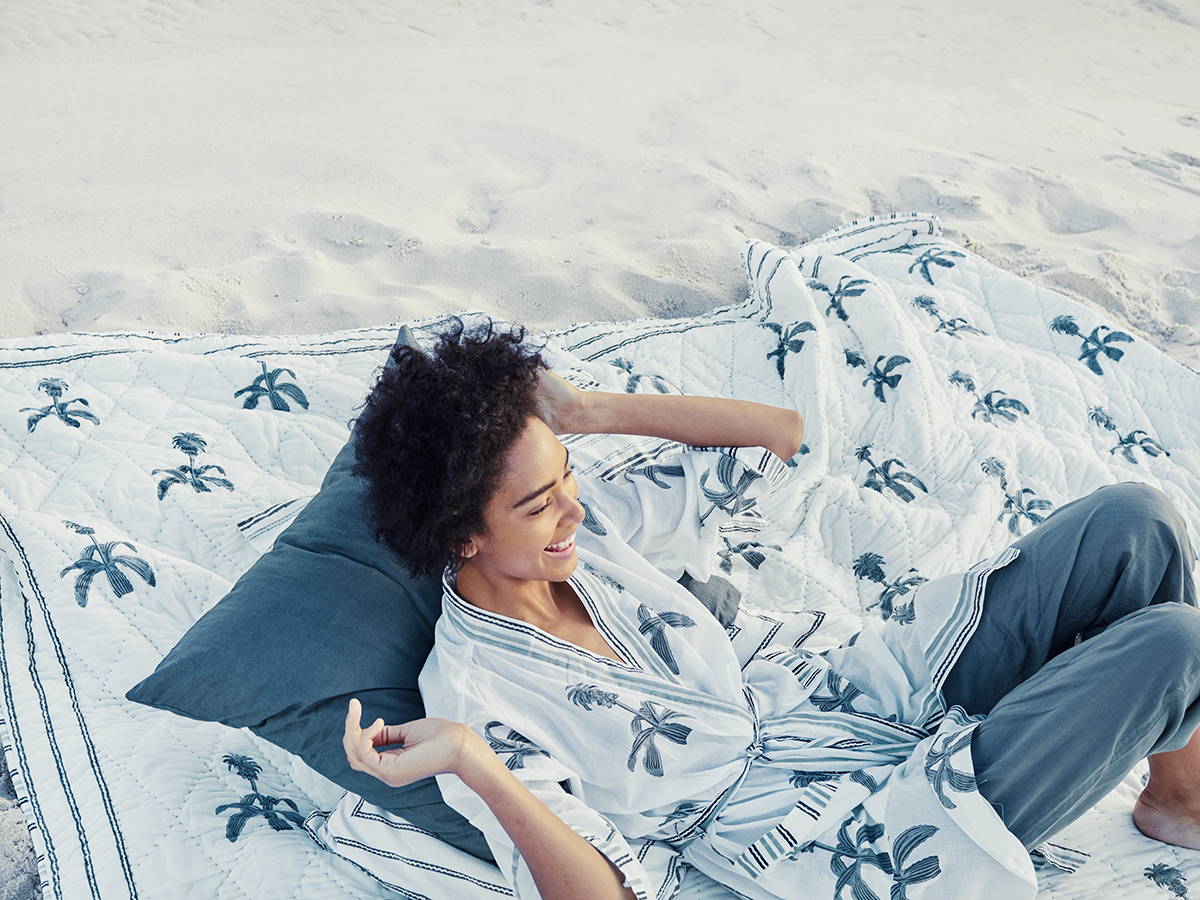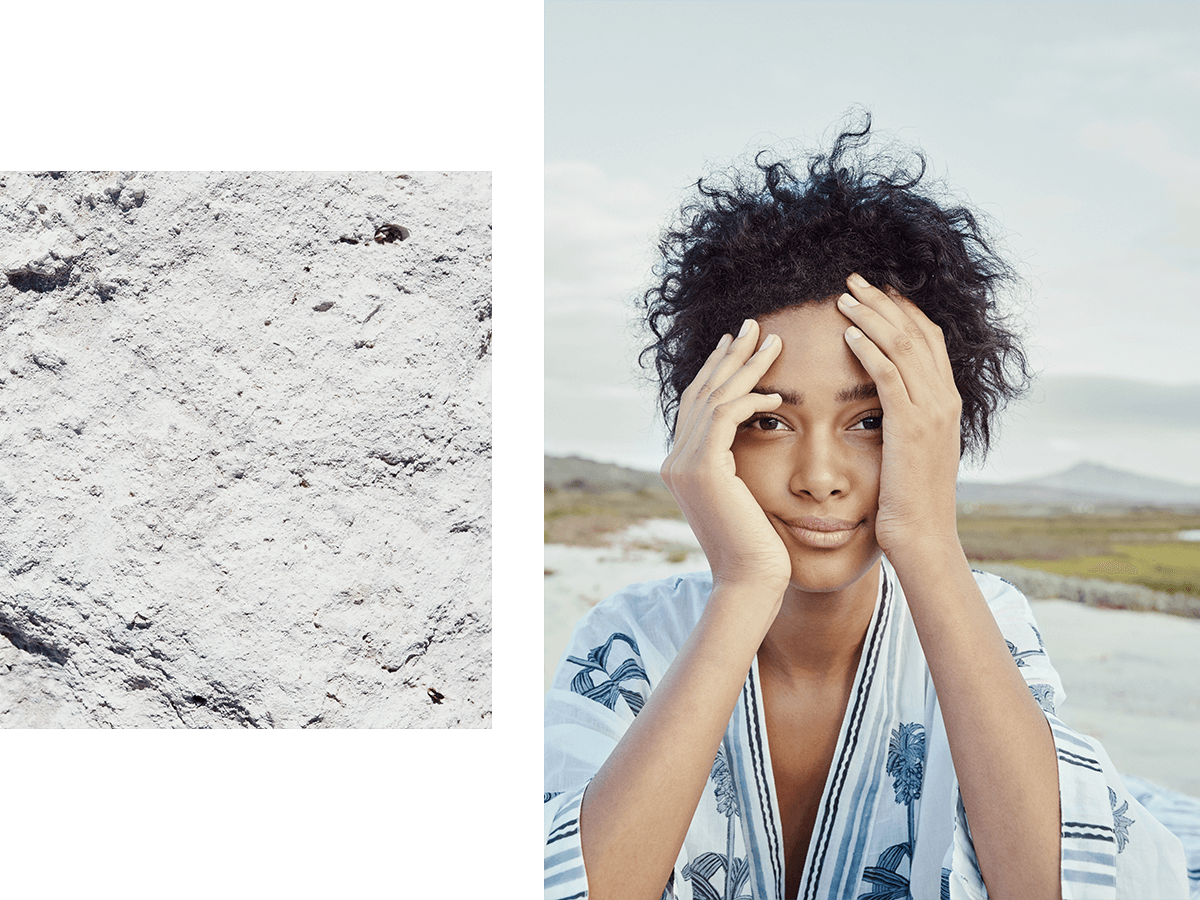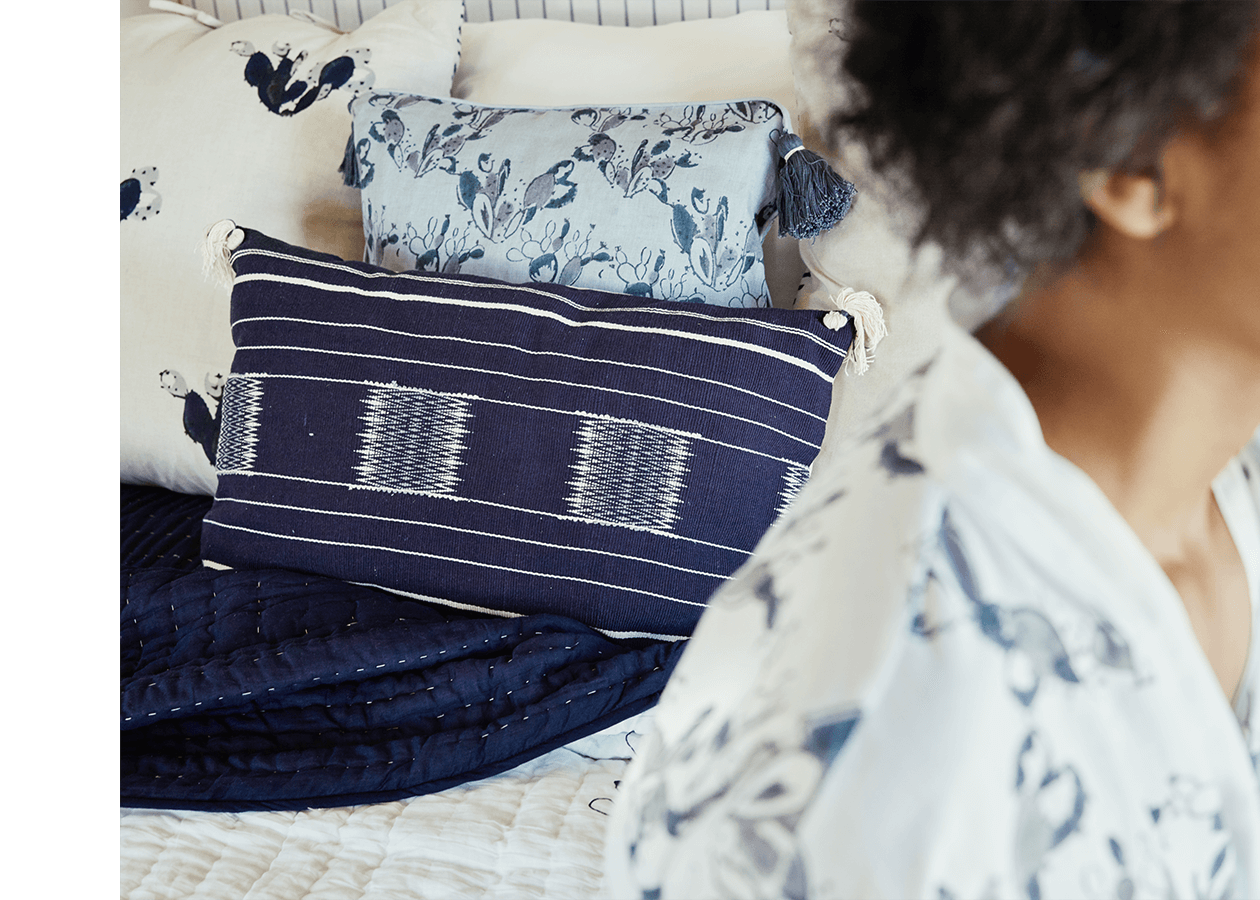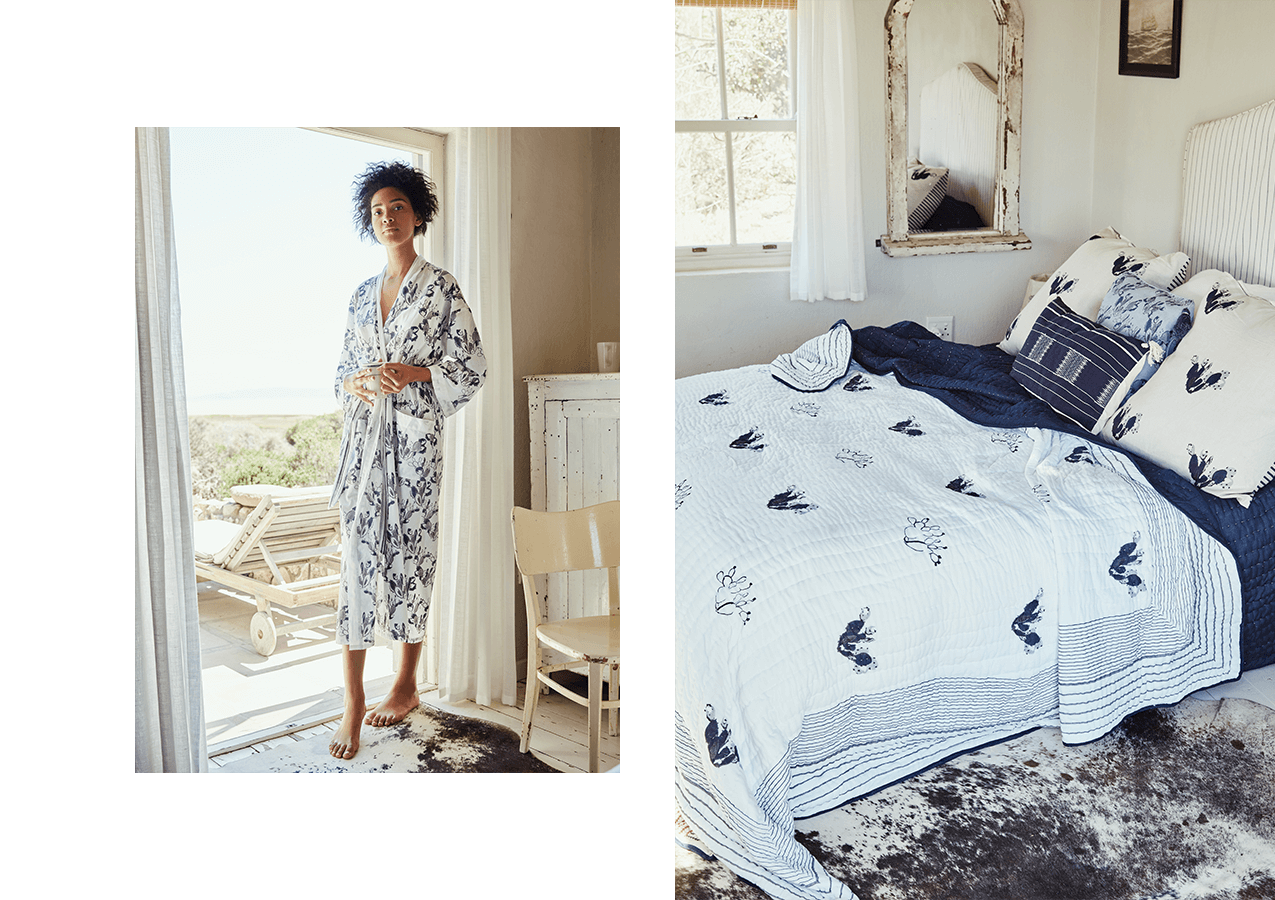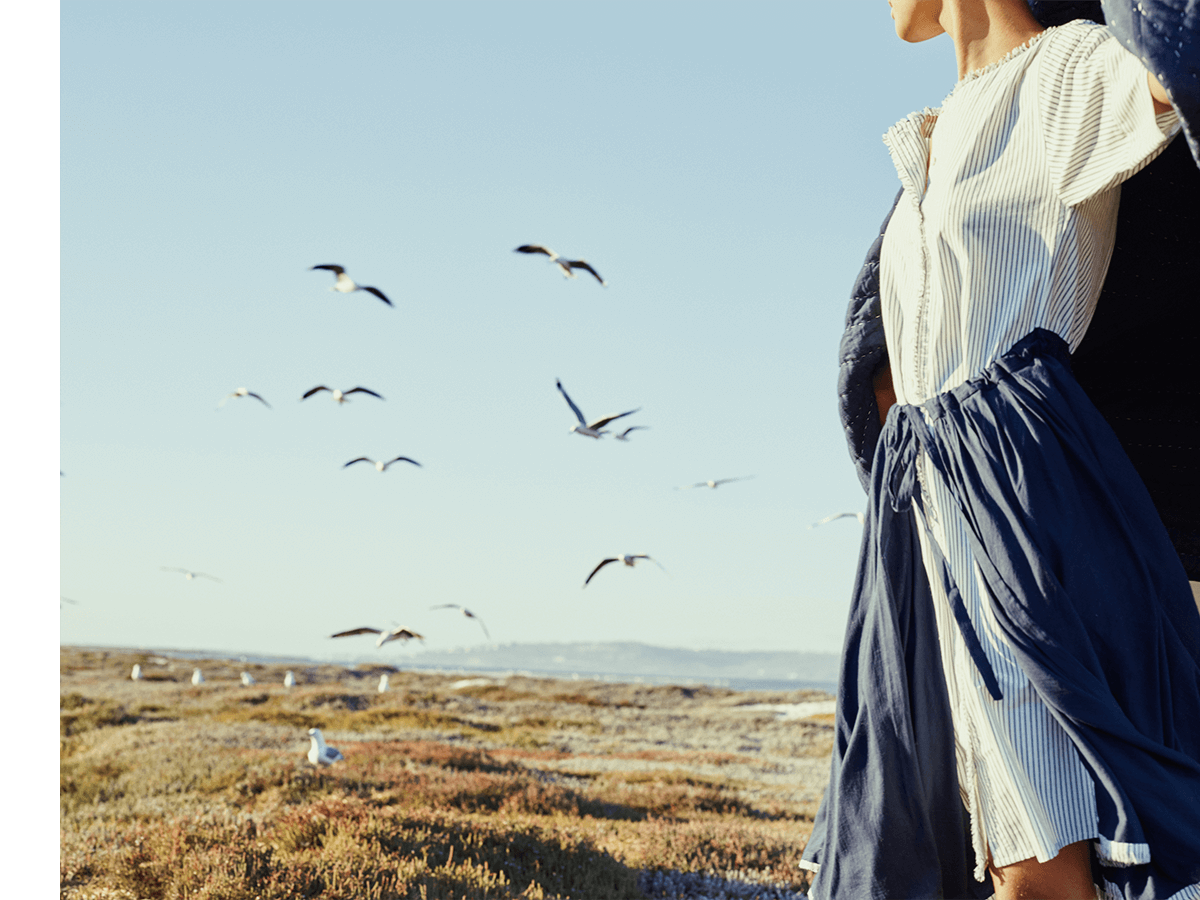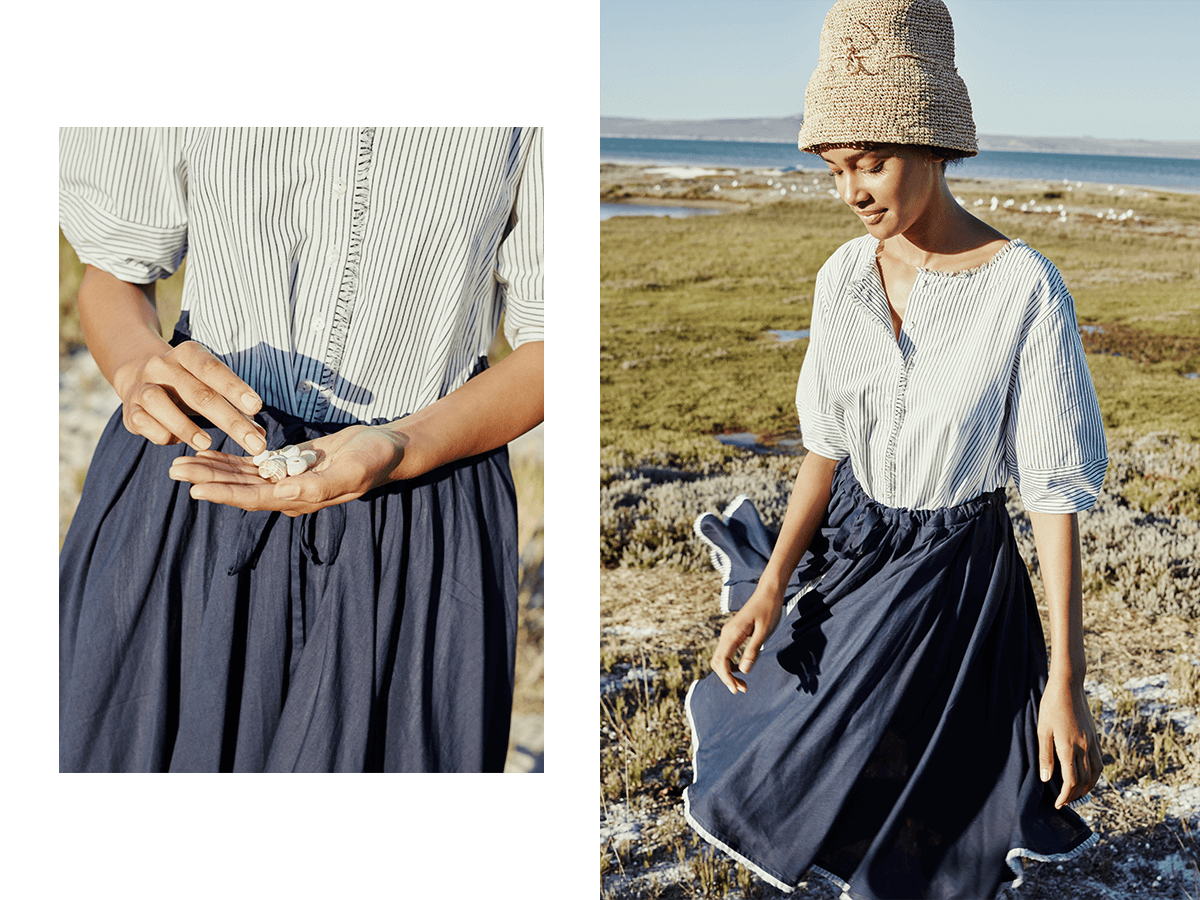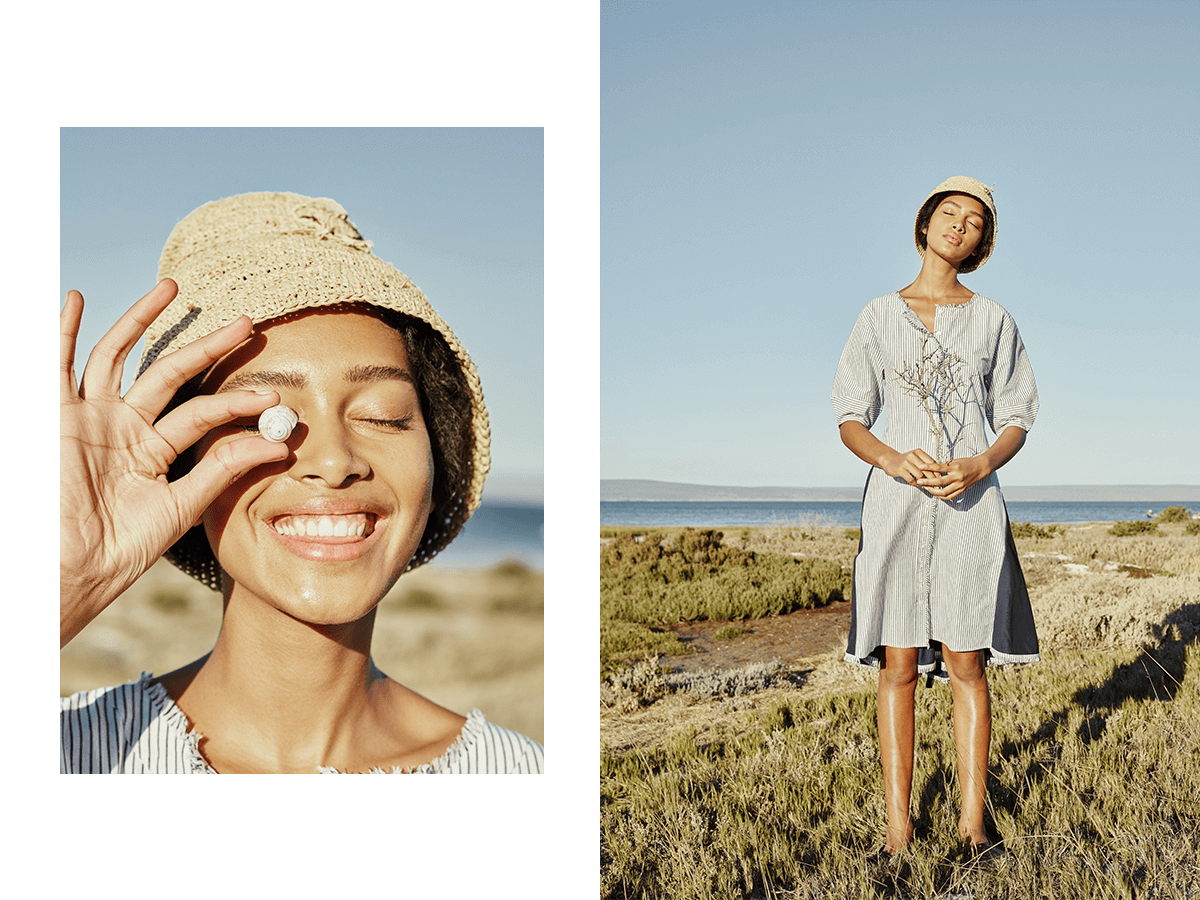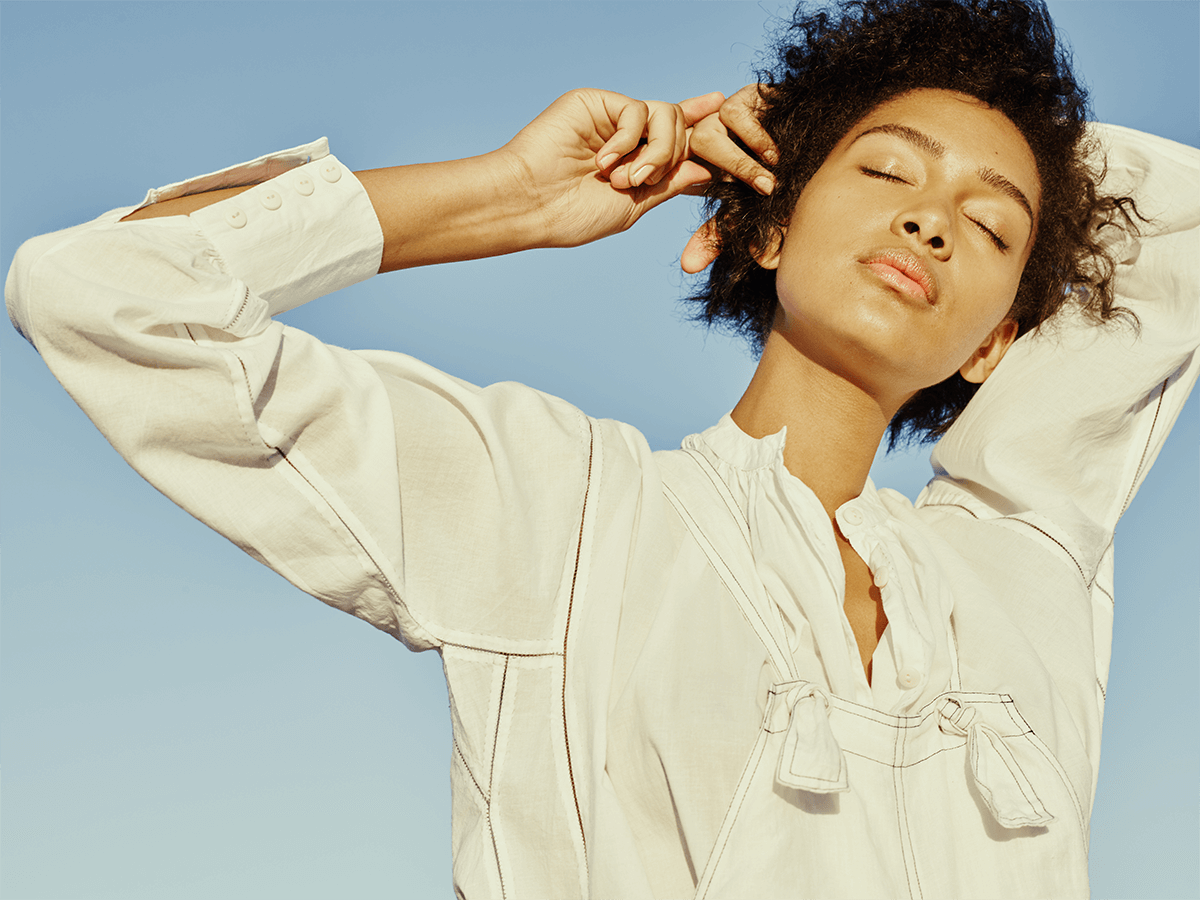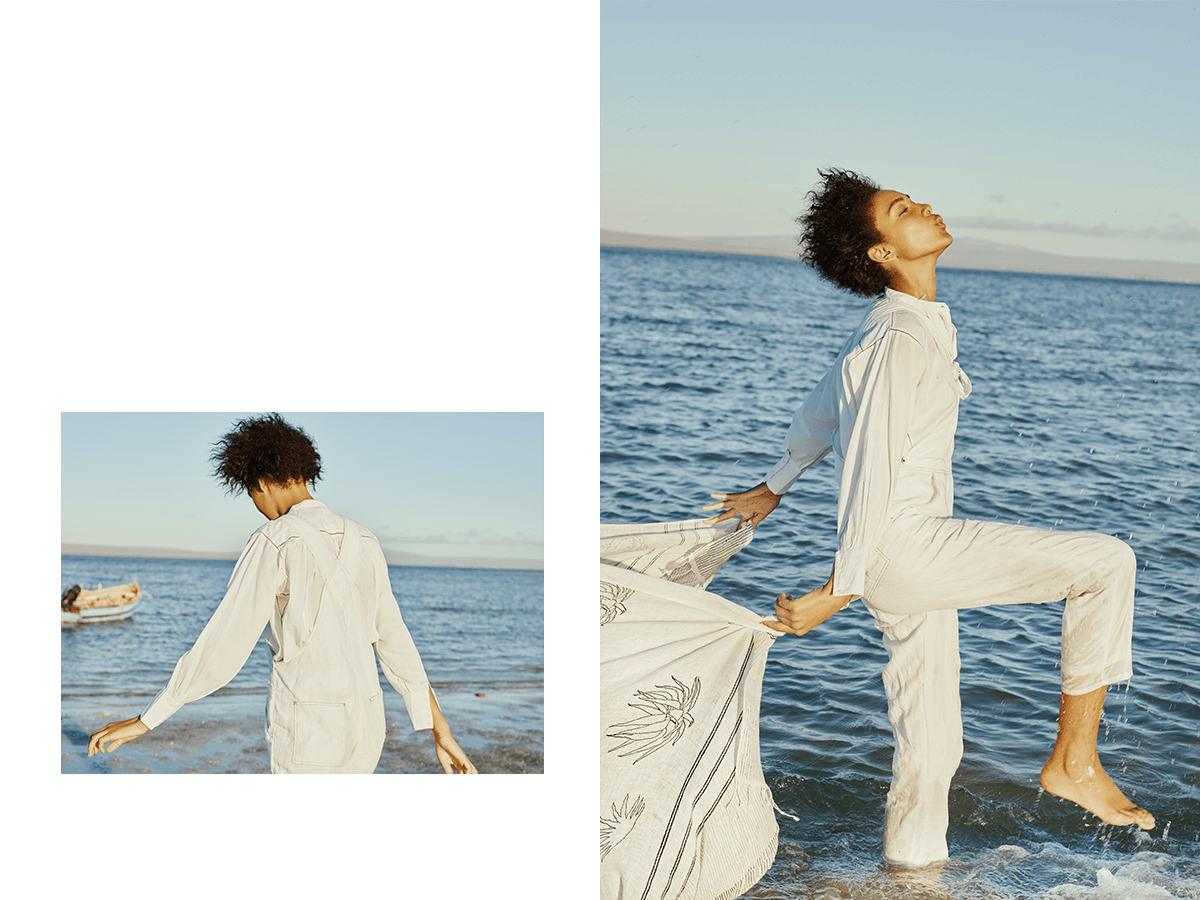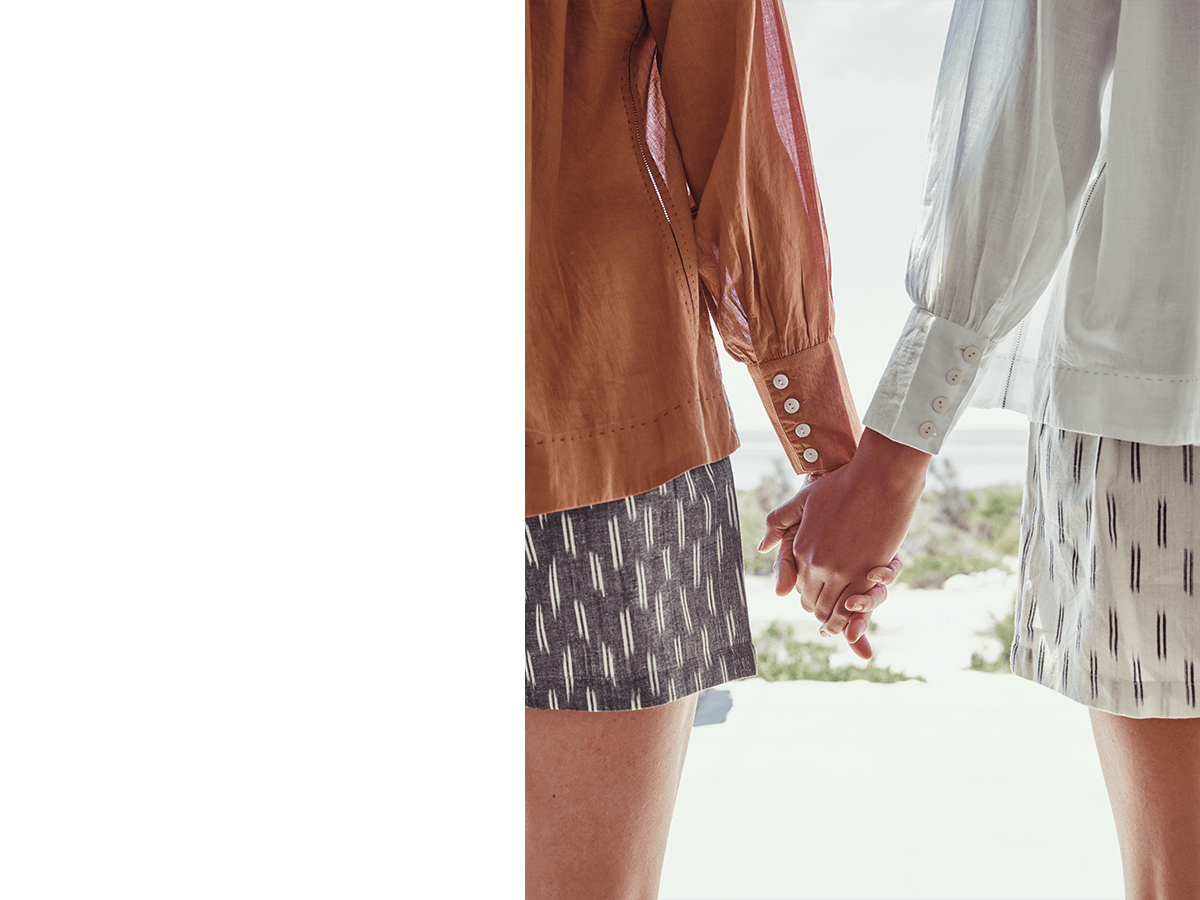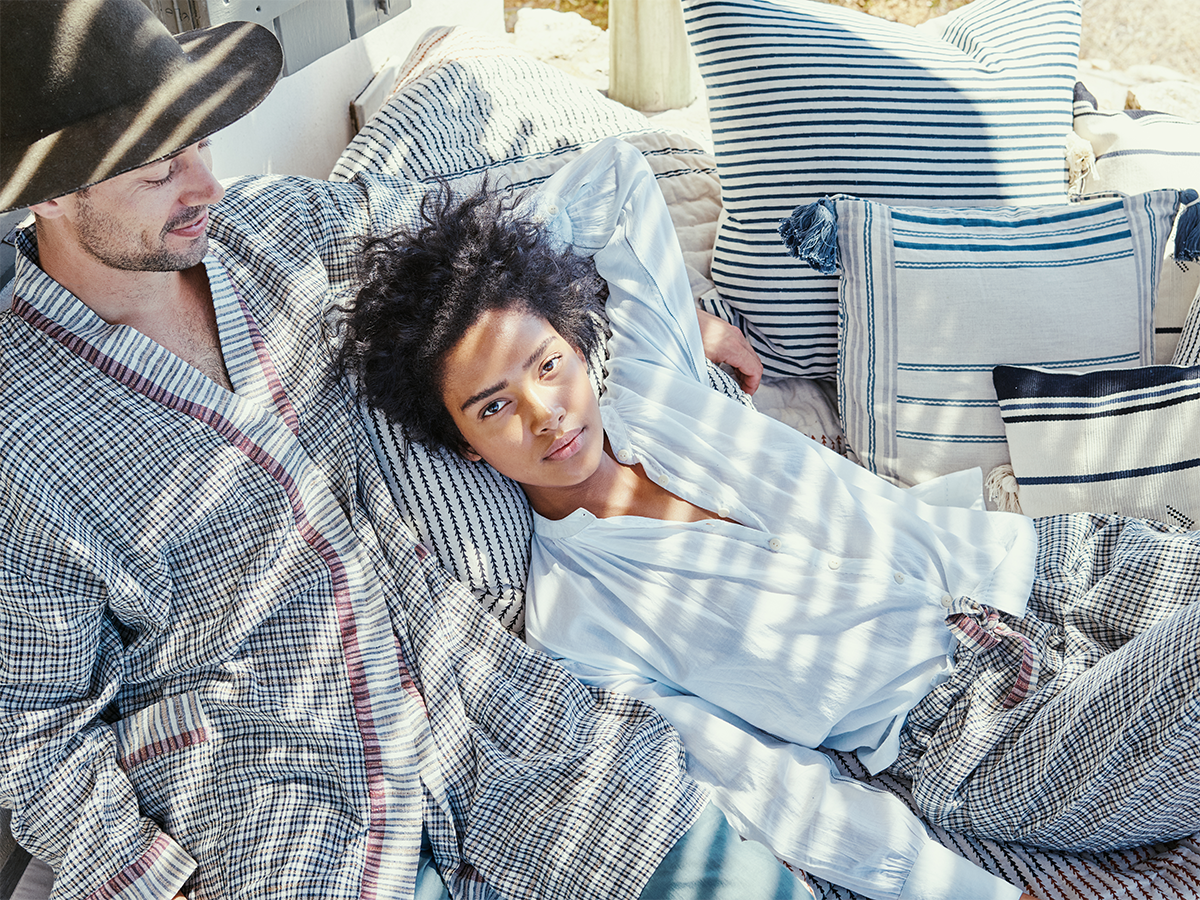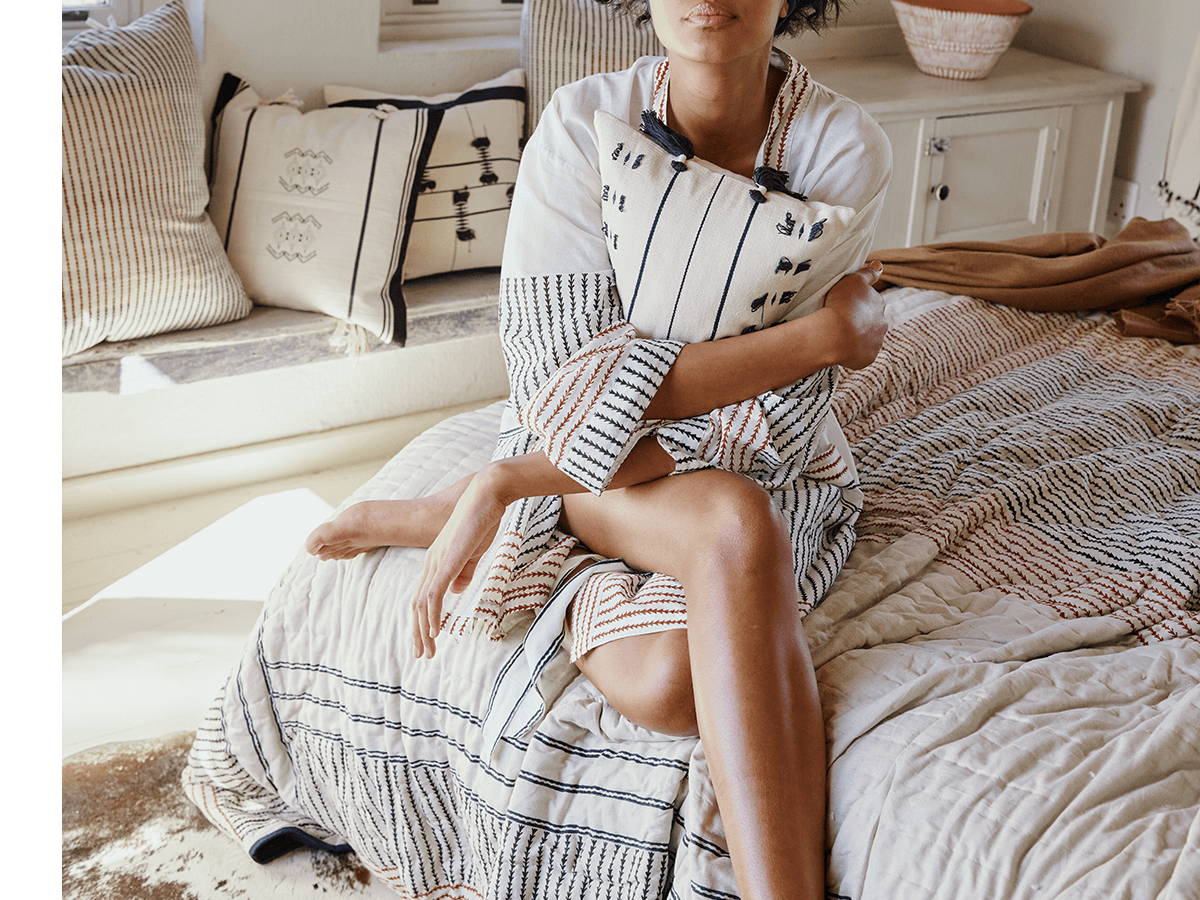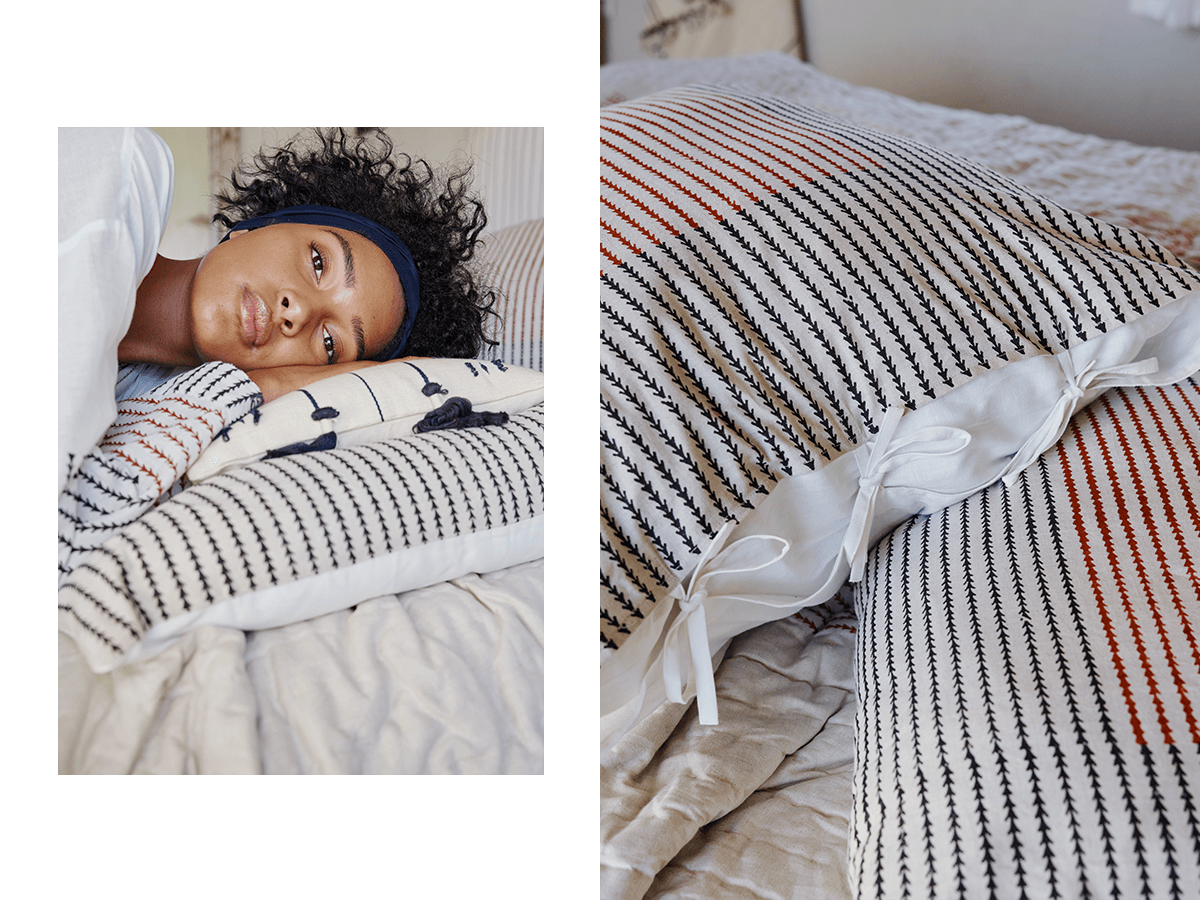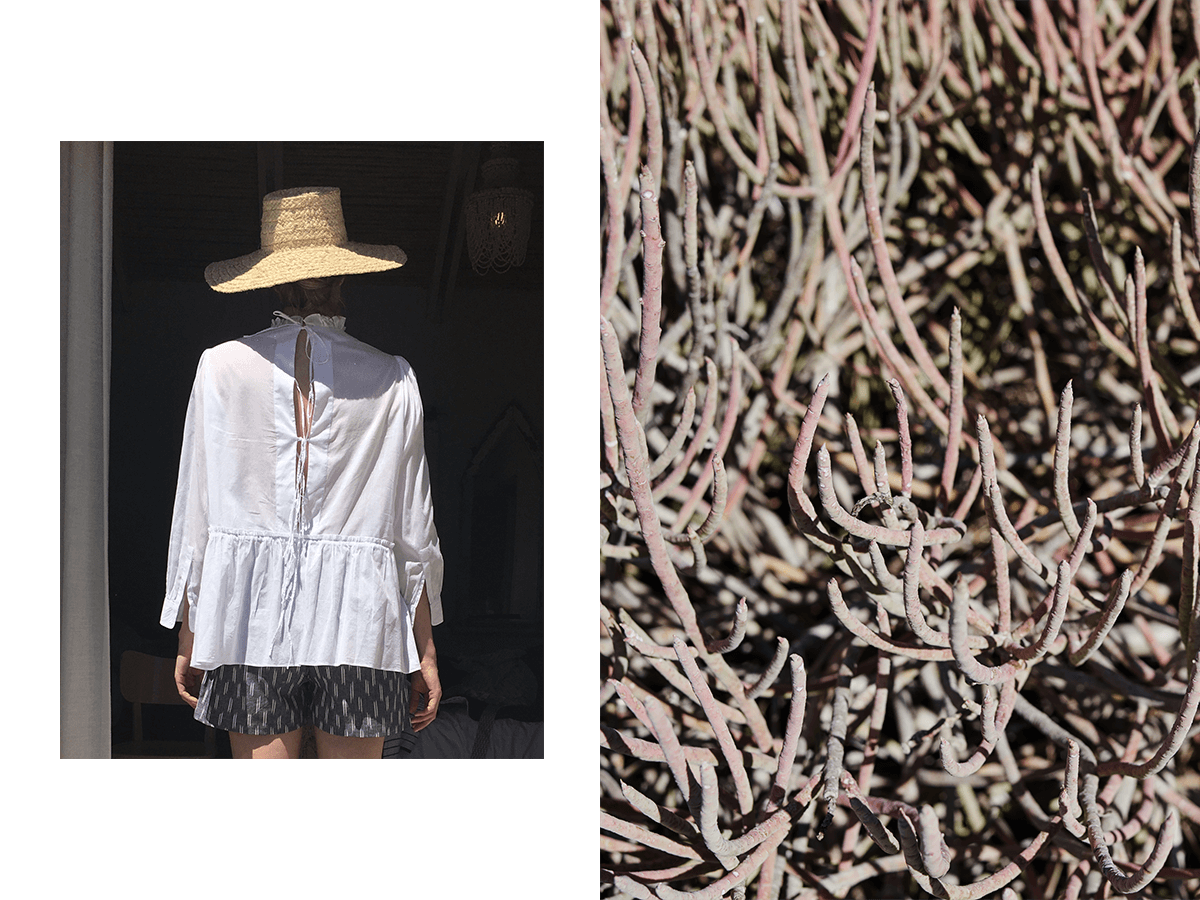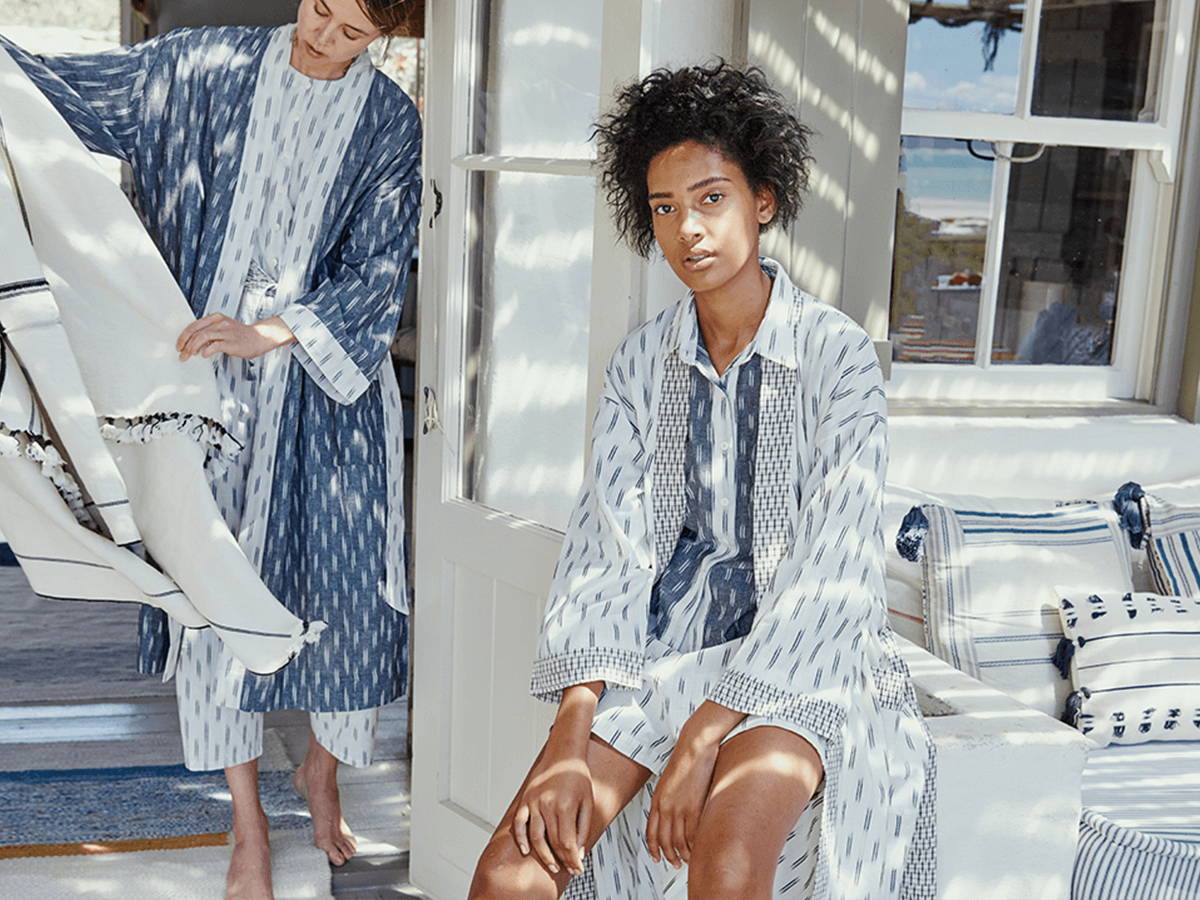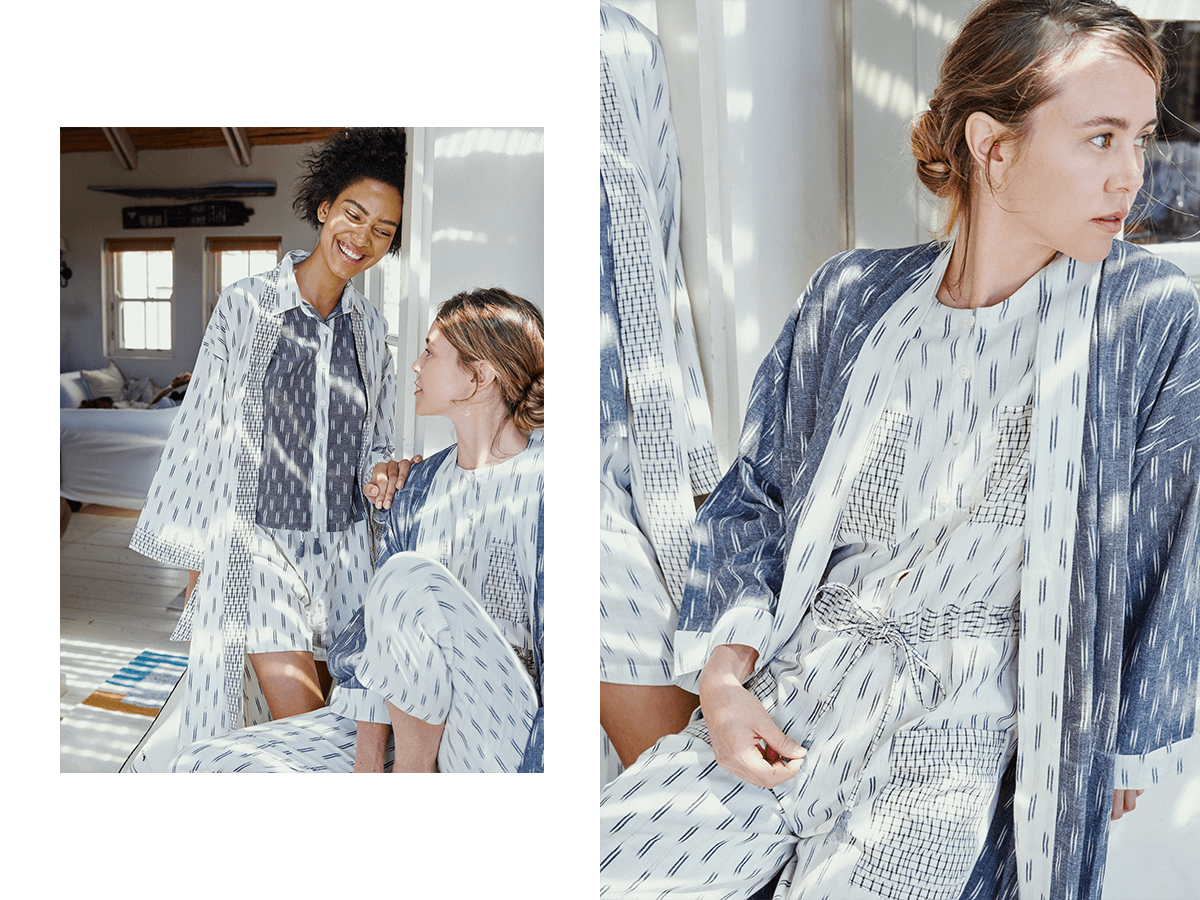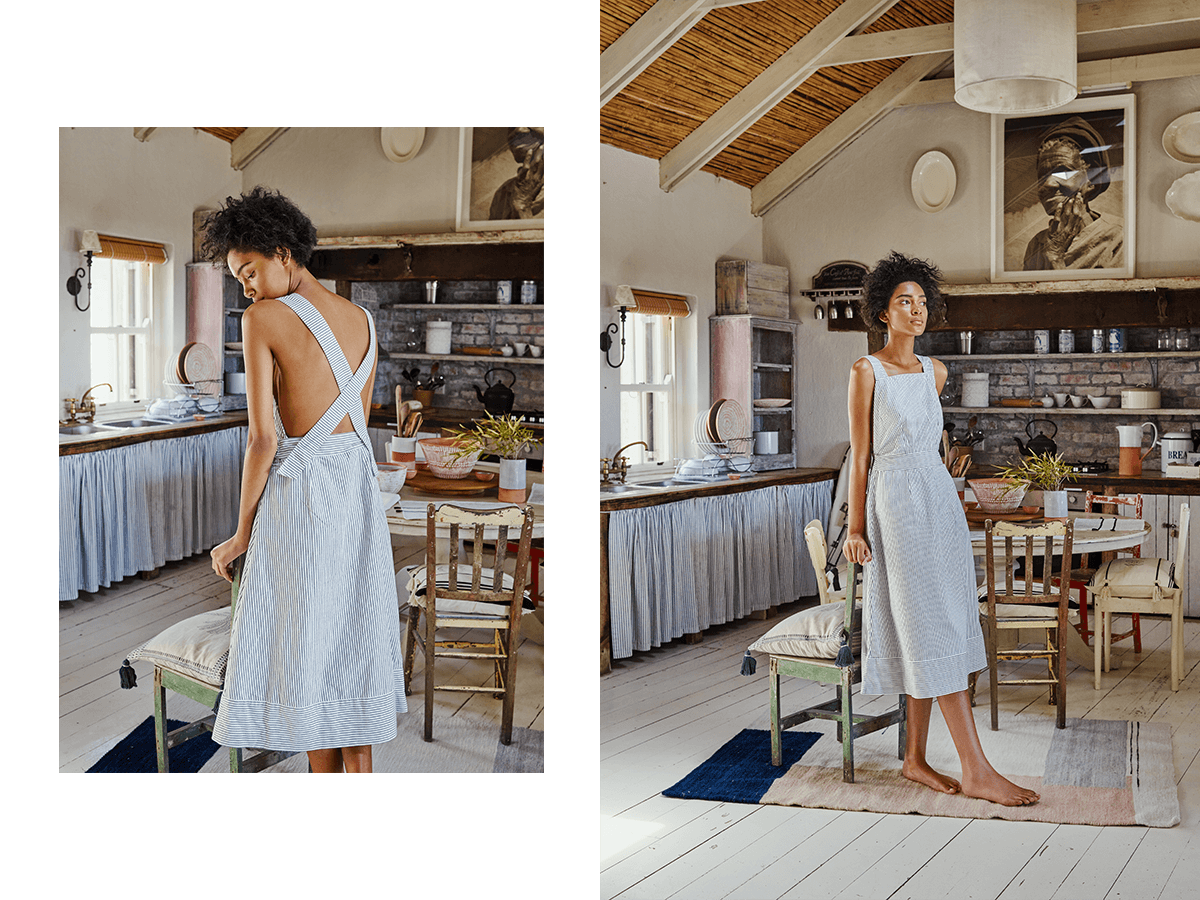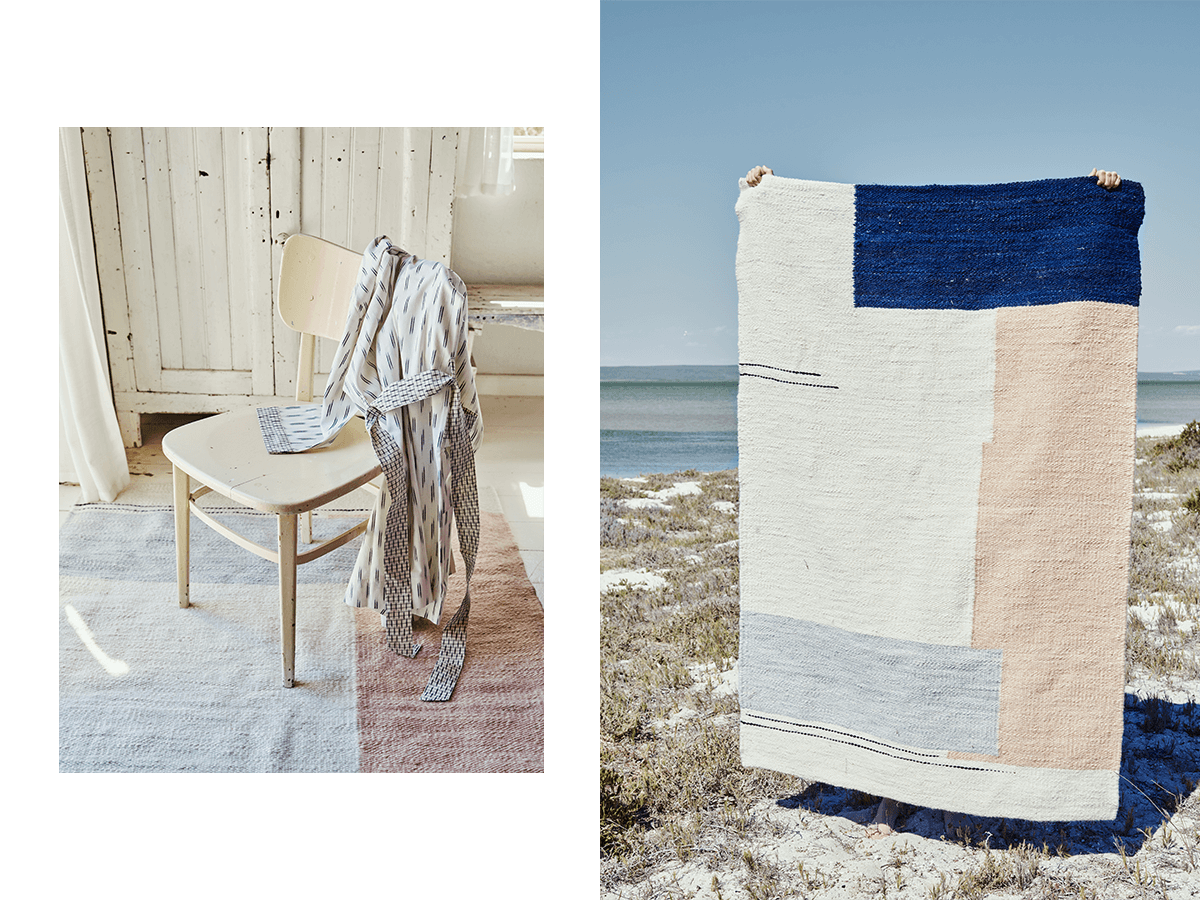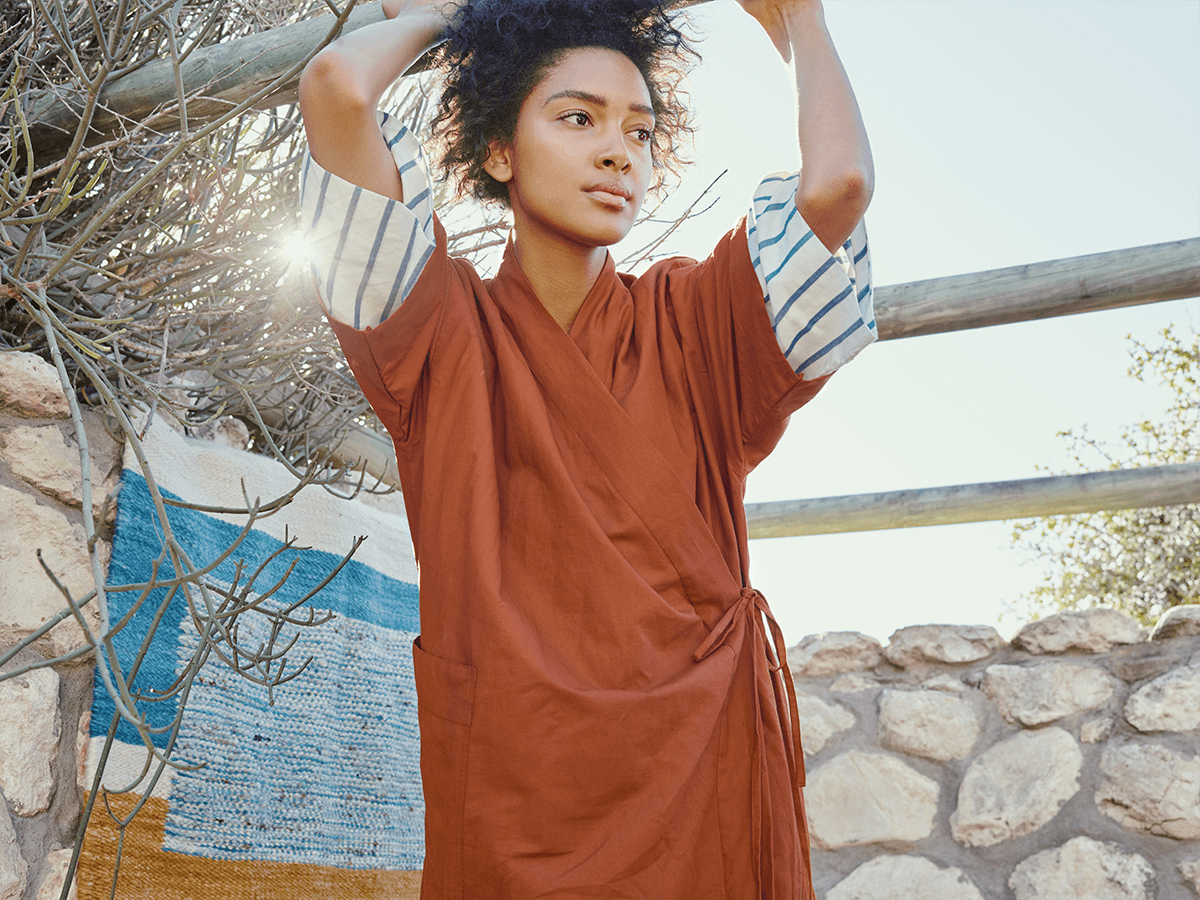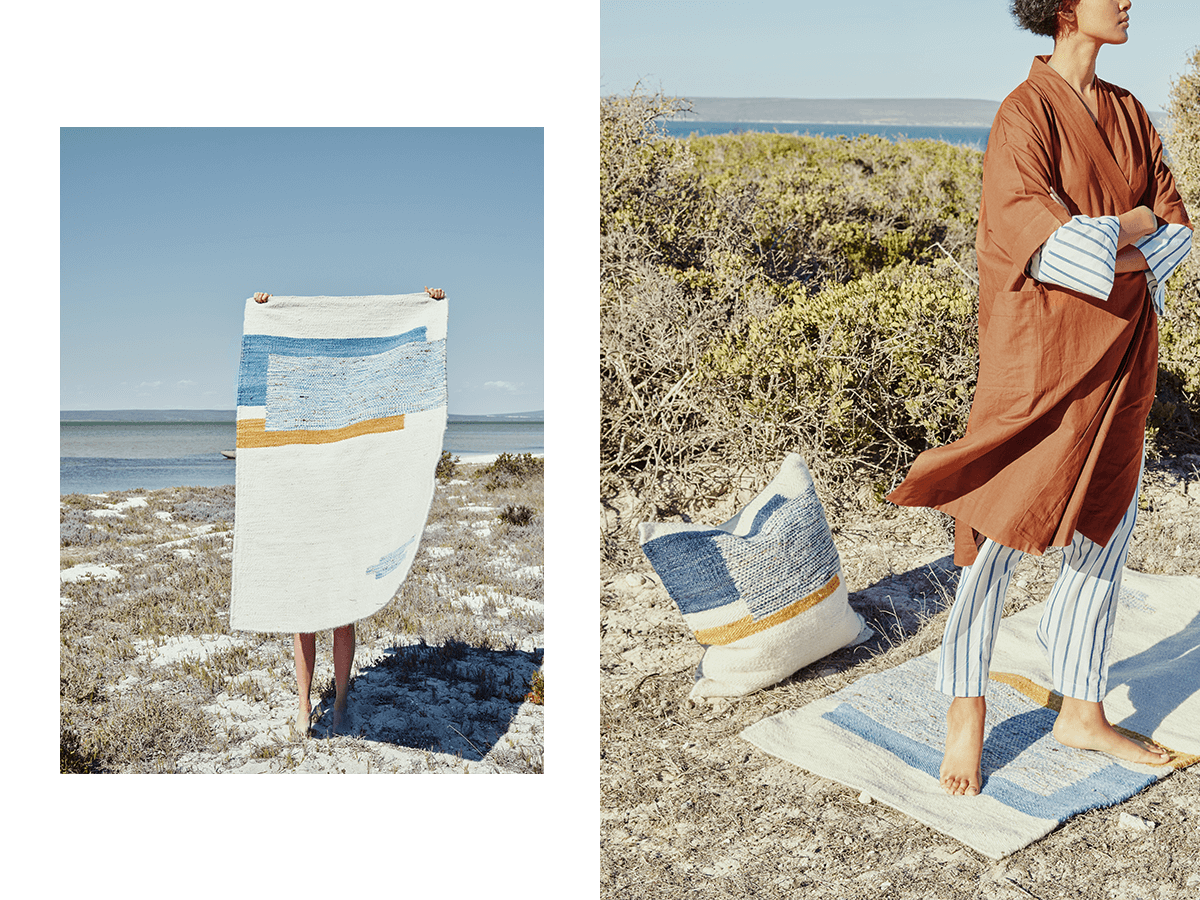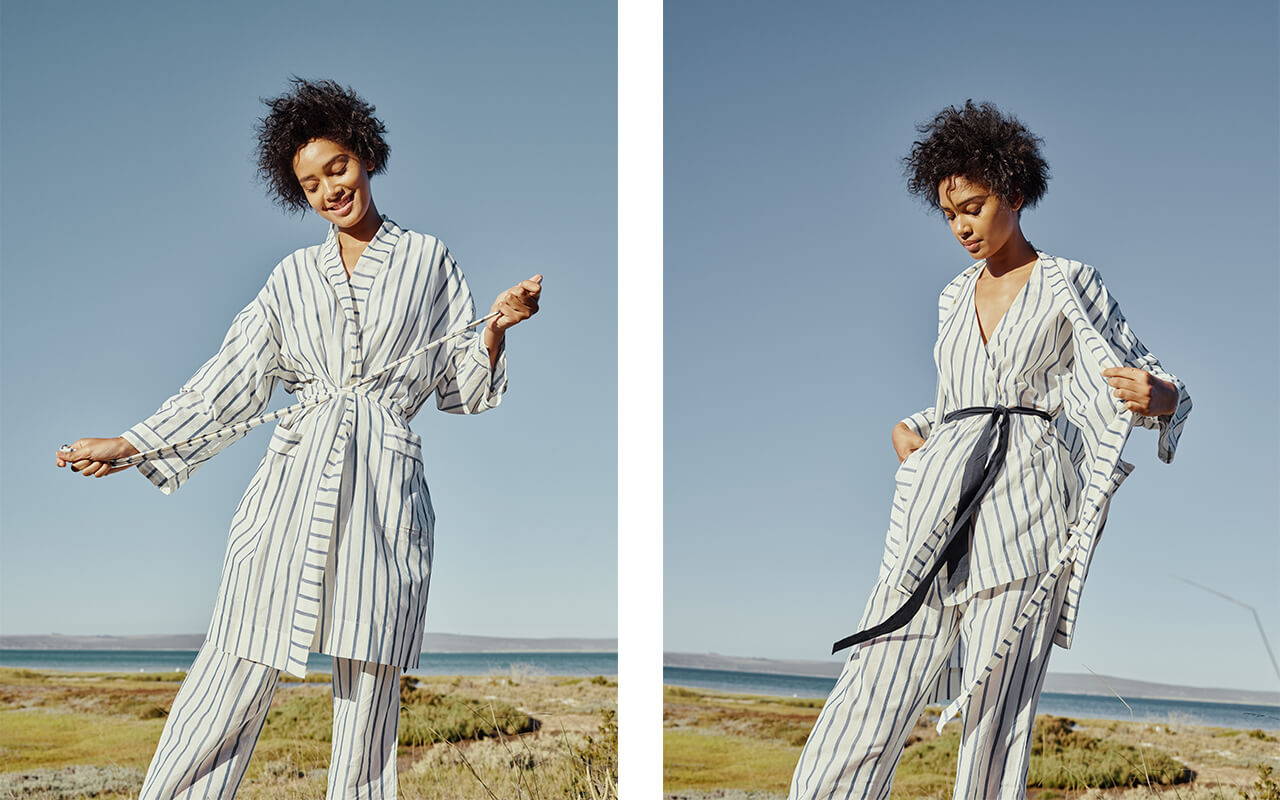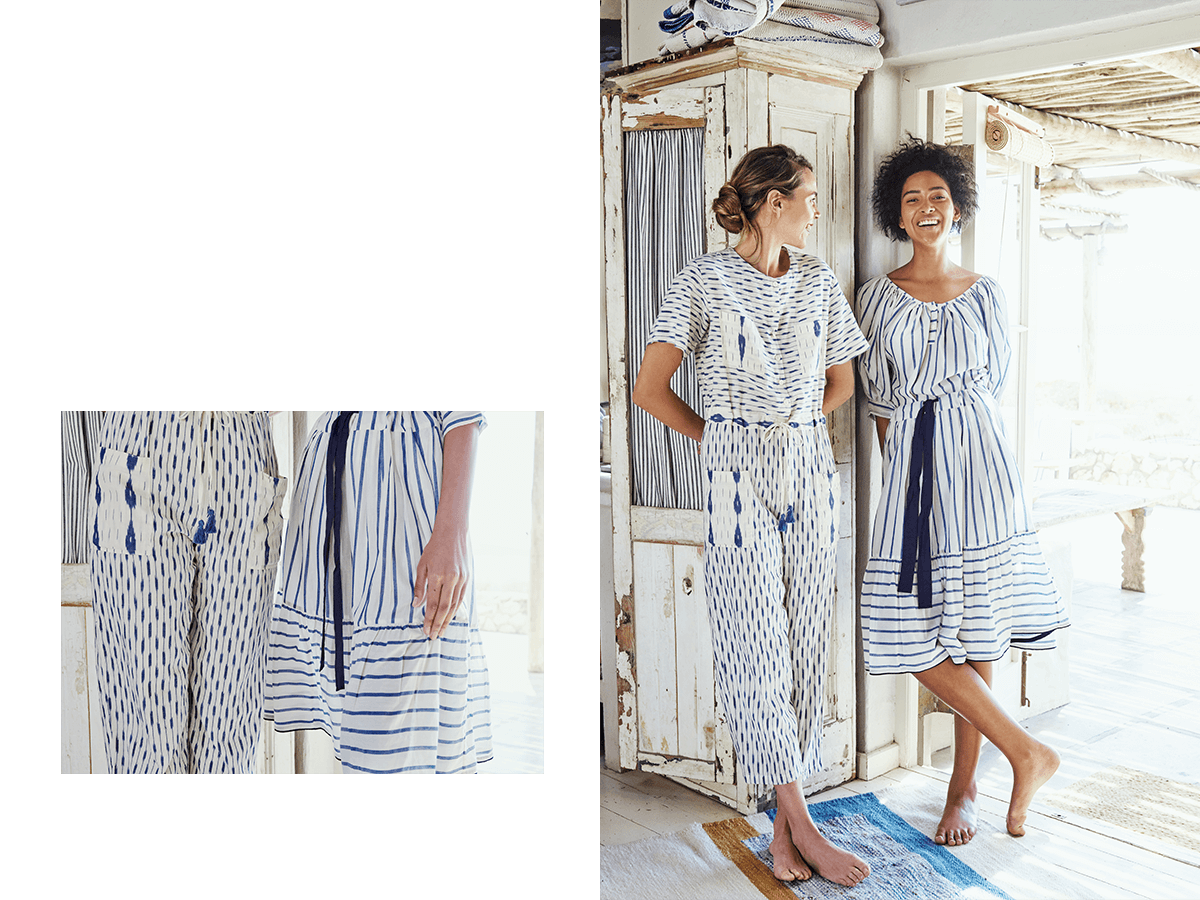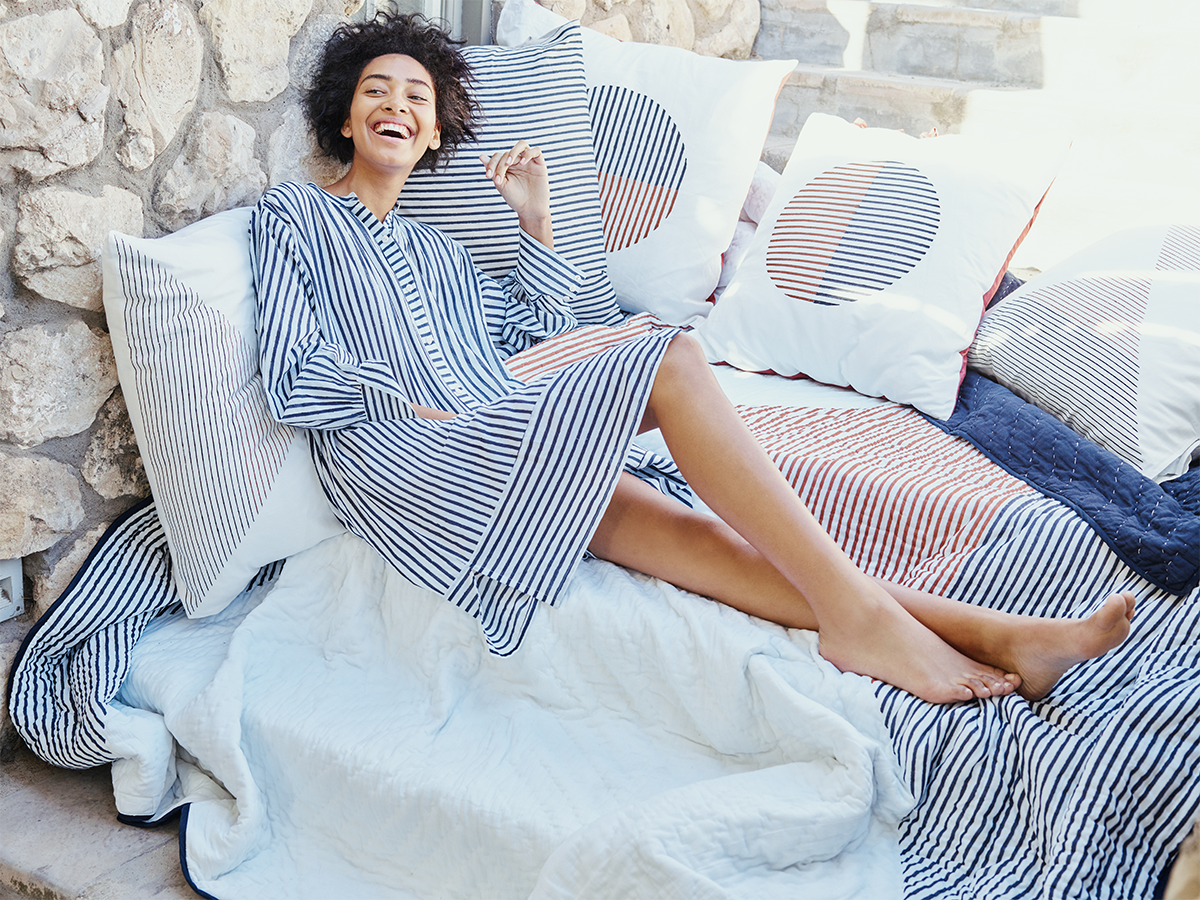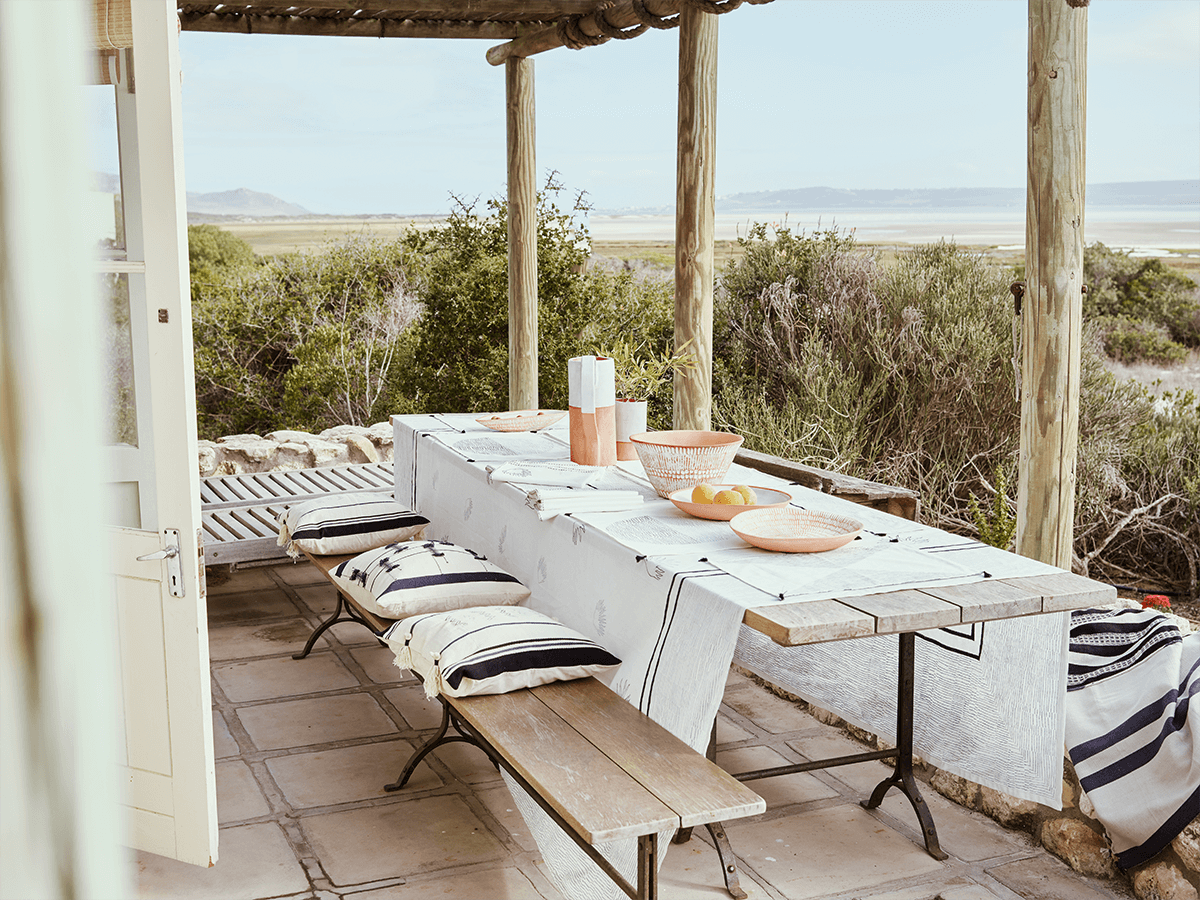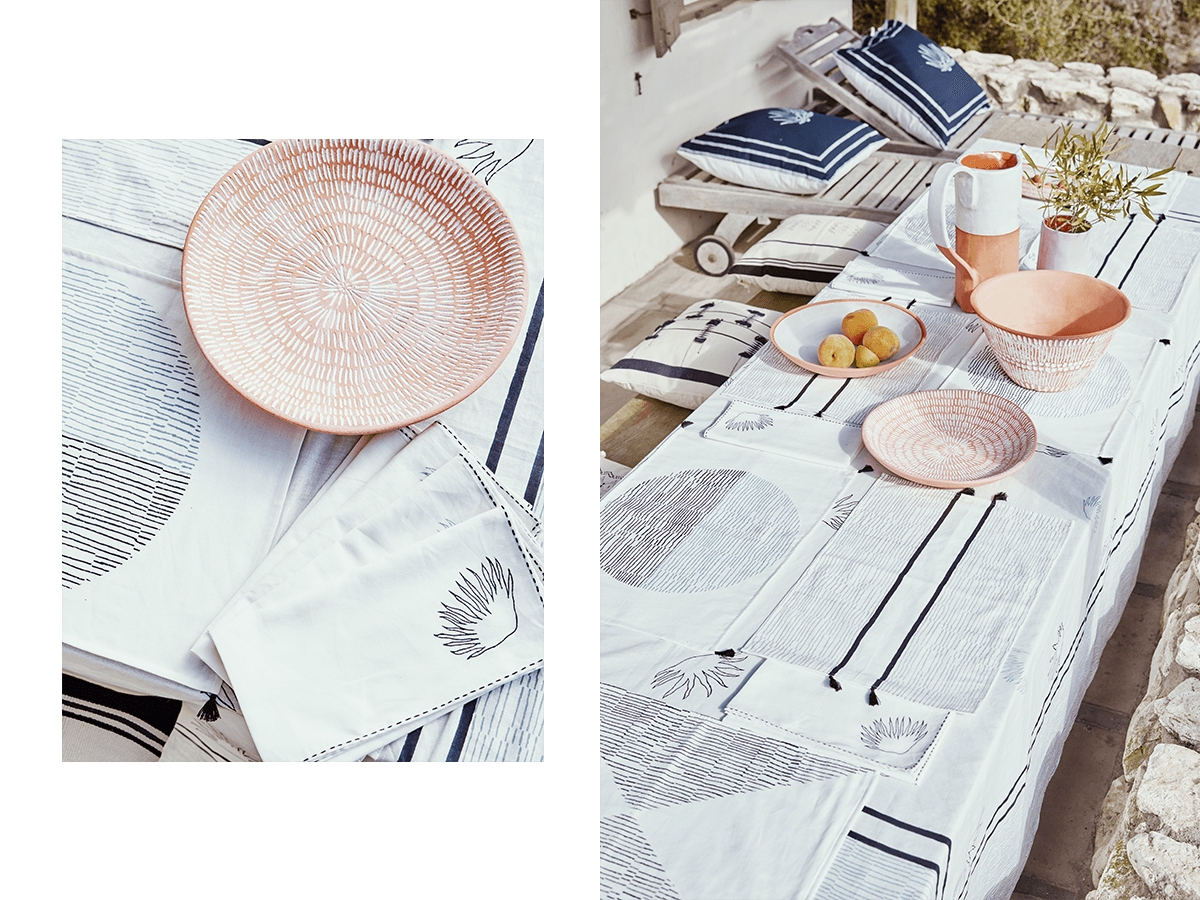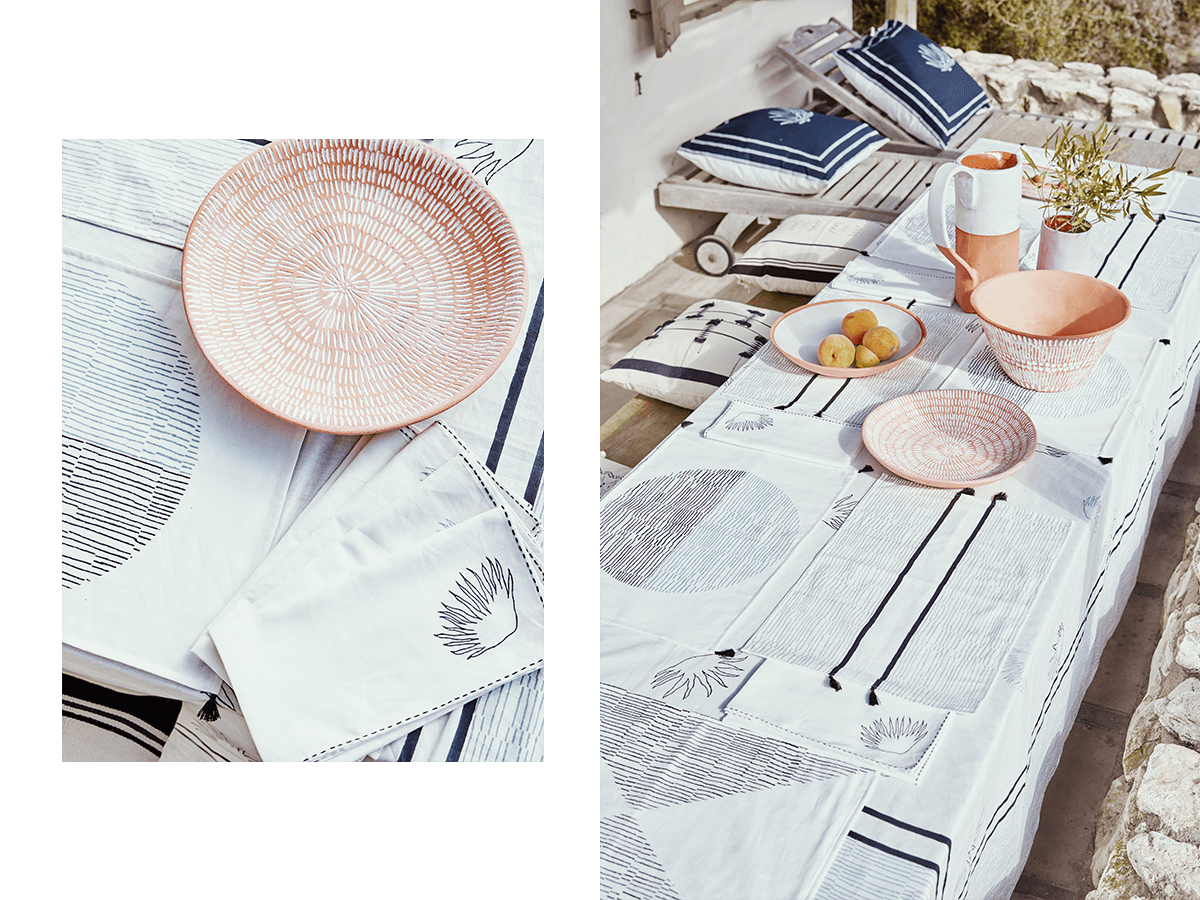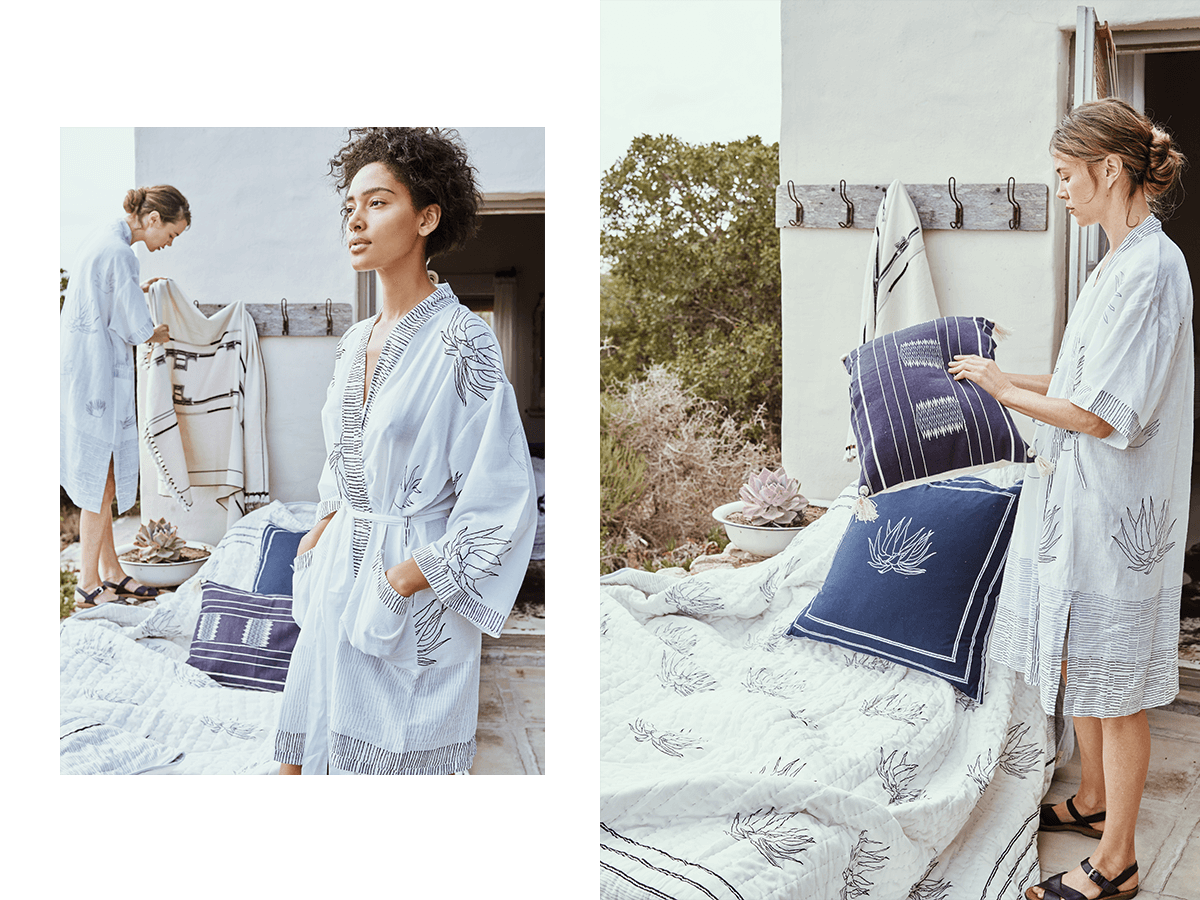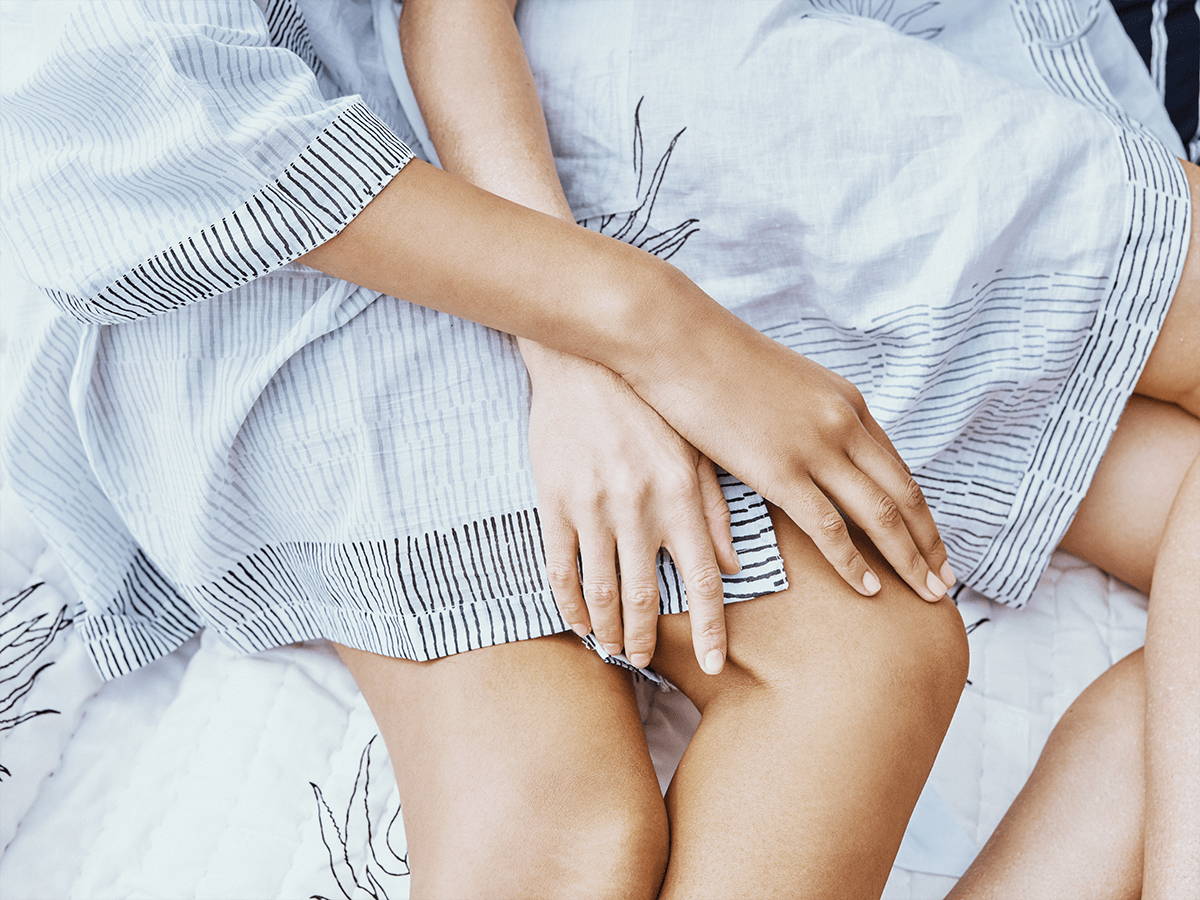 Photography
Nadia von Scotti
Models
Carla Peters & Munnike Geldenhuys
Hair & Make-up
Jane Jakobi
Location
The West Coast ('WesKus'), South Africa