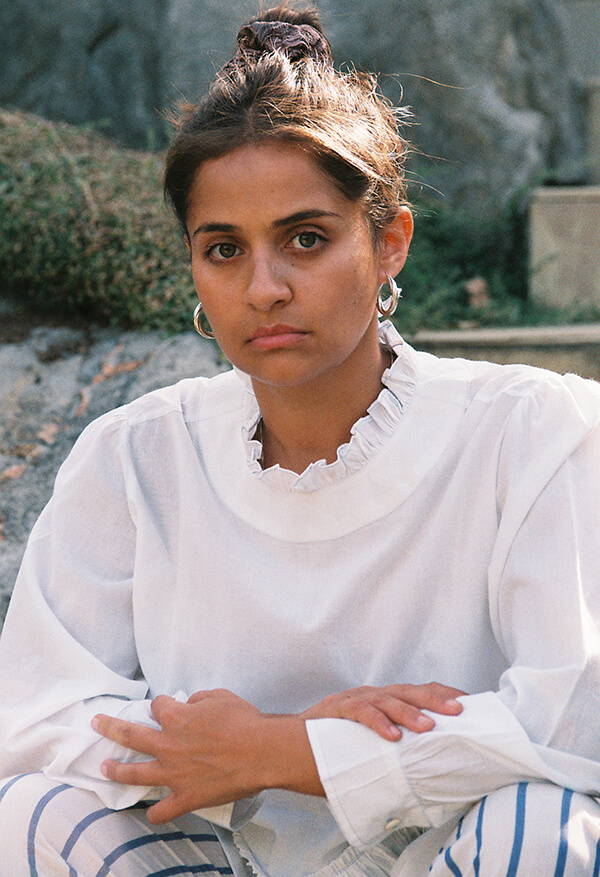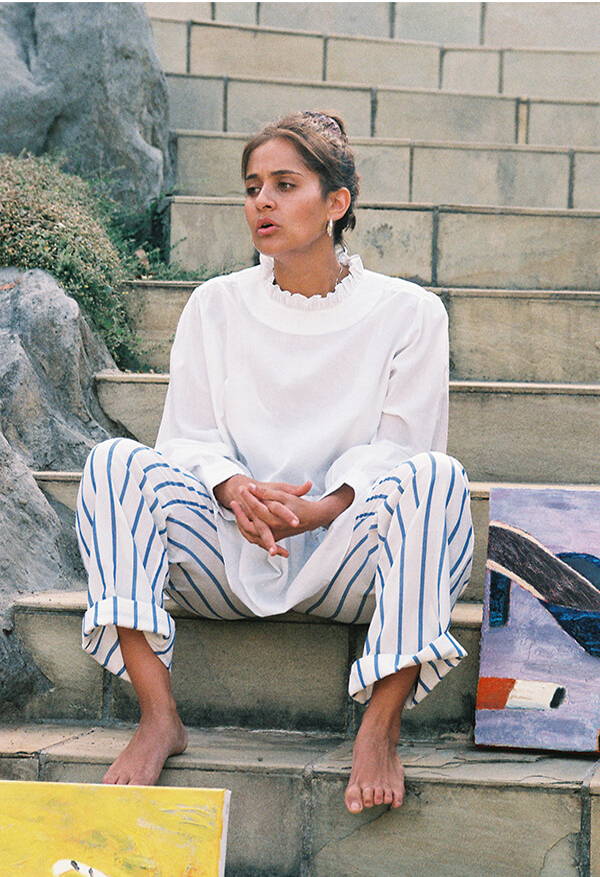 Artist Nabeeha Mohamed in Cape Town

Photography by Ané Strydom


South African artist Nabeeha Mohamed's whimsical, saturated works depict an enchanted view of her daily life. Parked cars, cigarettes and flowers, portraits of friends and their unique accessories­ are rendered in a discordant style that impresses a feeling of melancholic strangeness on the viewer.
Currently preparing for a solo show at SMITH, a gallery for emerging contemporary artists in Cape Town, we photographed Nabeeha at work in her studio wearing pieces from the permanent collection. Below she answers a few questions on life, work and happiness.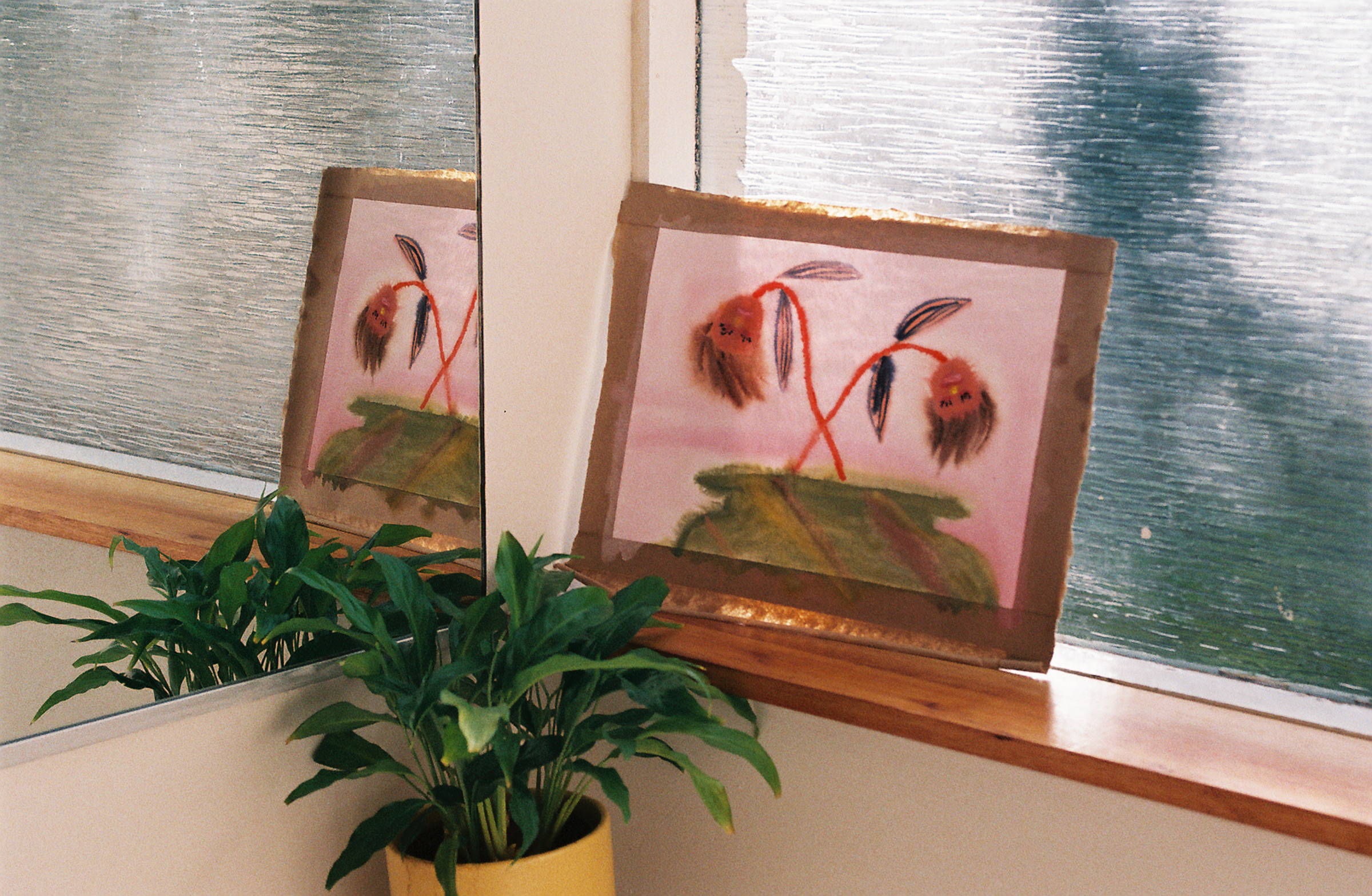 What is your favorite time of day? Early mornings when it is quiet and it feels like most of the city is still sleeping.
When are you happiest? When I'm with my dog, Chloe. And when I'm swimming in the sea.
What is the most precious object in your studio? Years ago my father brought back two tiny paintbrushes from India for me - one made from the hair of a squirrel's tail and the other from camel's eyelashes. They feel too precious to ever be used!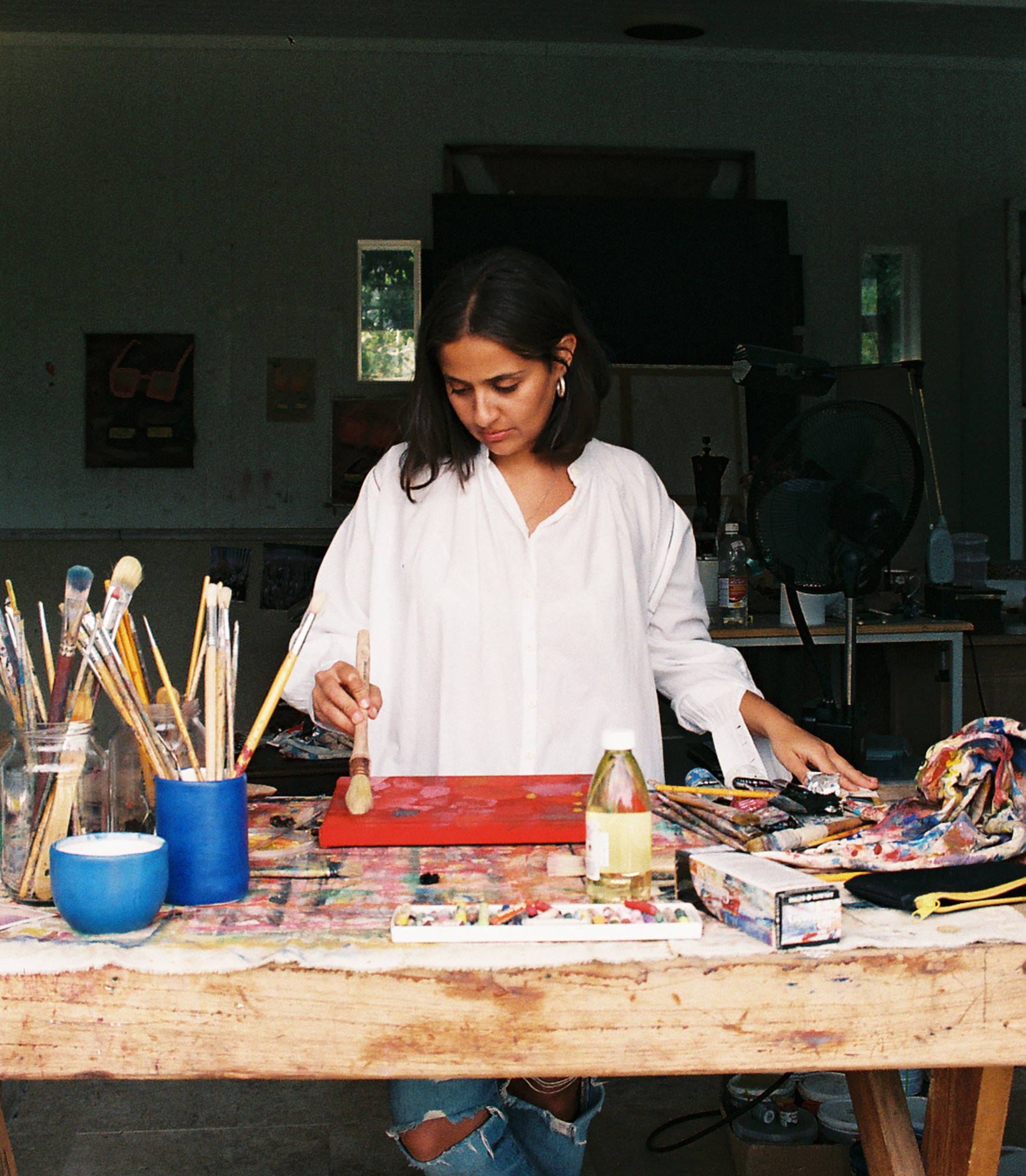 What is the last thing you painted? I like to work on several paintings simultaneously and can often work on 3 or 4 different canvases in one day, so it's a little difficult to say!
Where was the last place you traveled? I spent two months in Brazil in 2017 – one month on the island of Ilhabela on an art residency and the second month doing some solo-travelling working my way up the coast.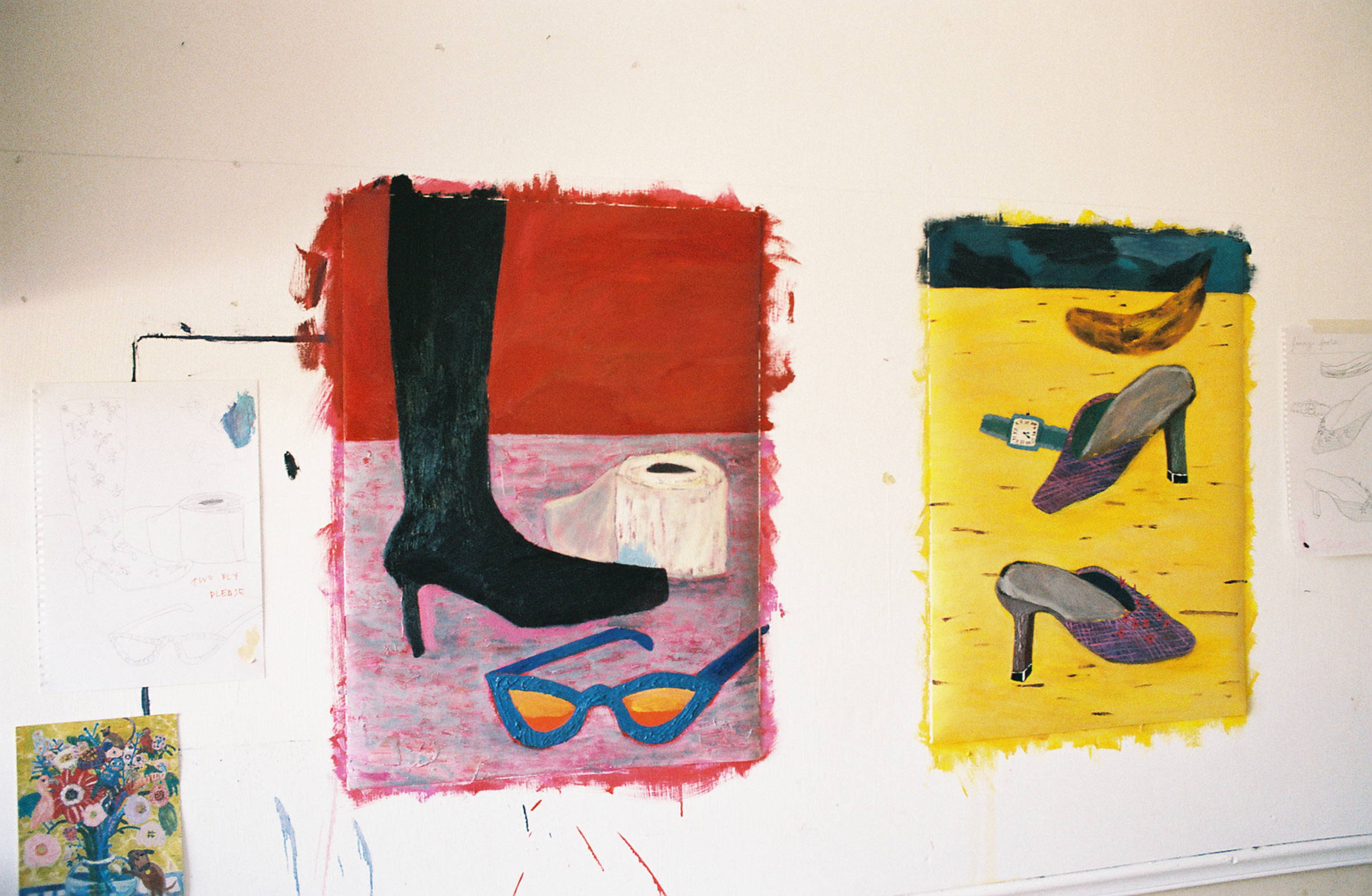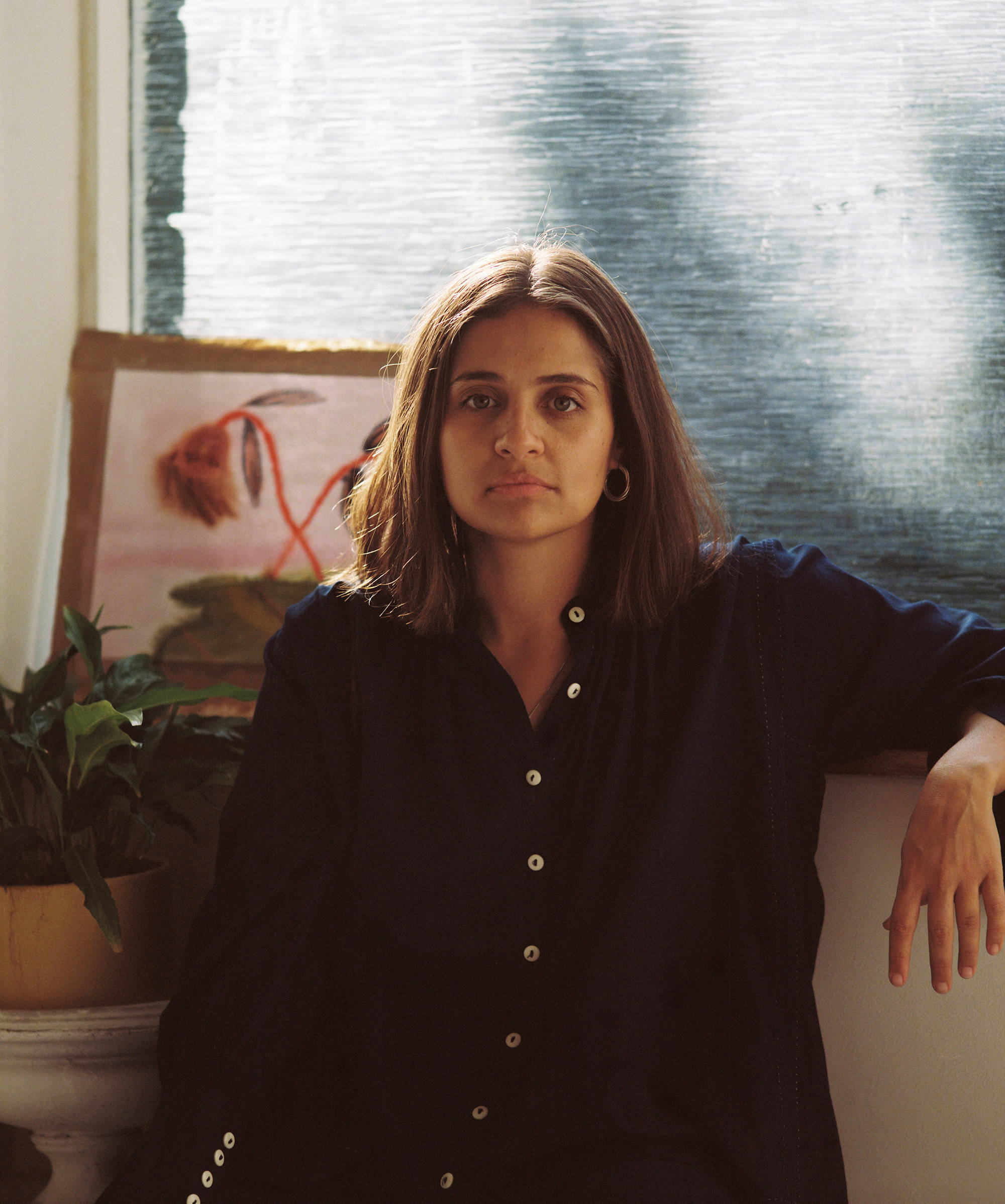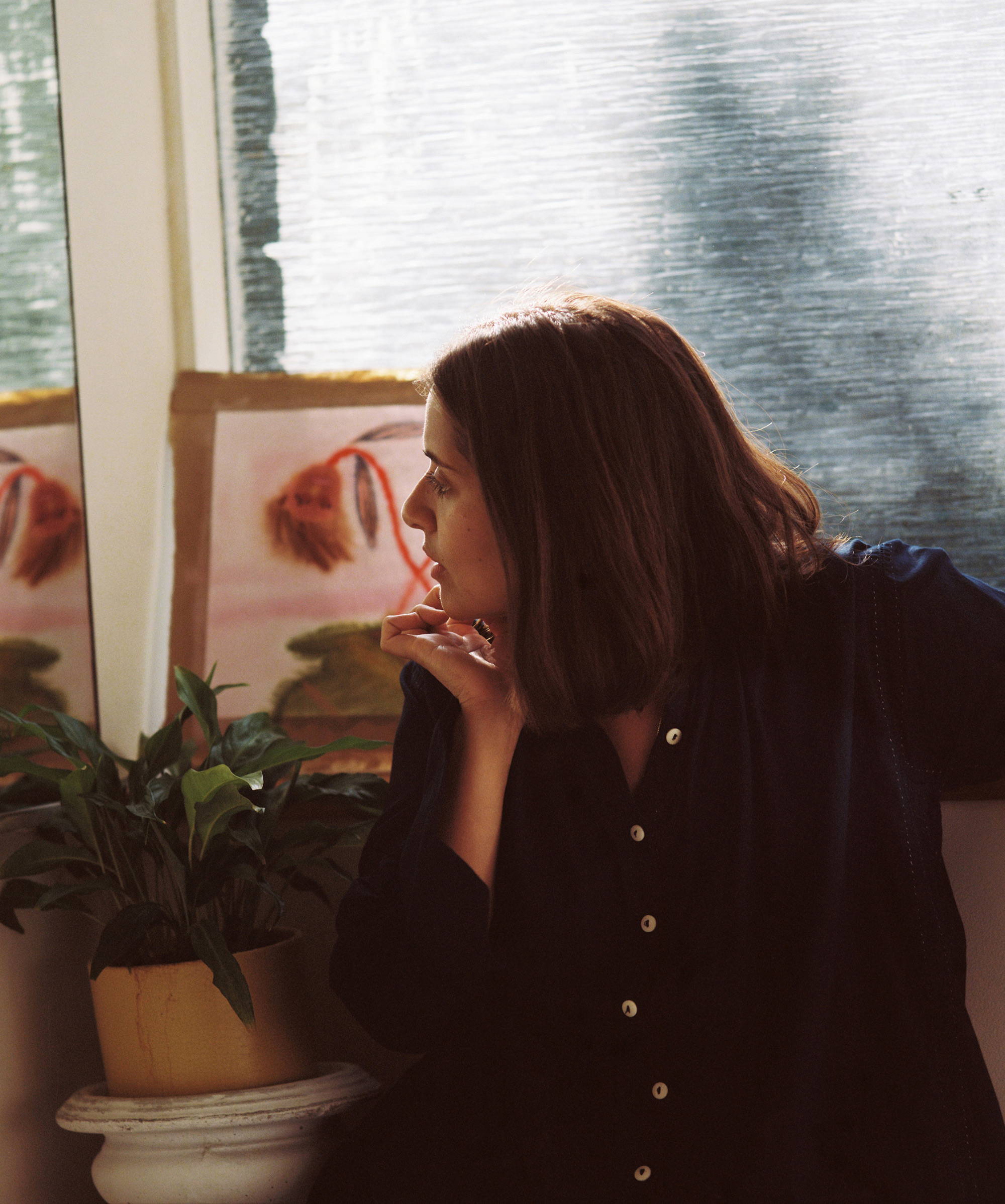 Who is another artist that inspires you? There are too many to name just one! But I suppose I will go with an old favourite, Agnes Martin. Martin pursued a sort of perfection in her work which is definitely not something my practice tends towards, but her musings on the subject of beauty, her solitary and incredibly focused practice which has often been described as monk-like and her ability to be un-swayed by trends in the art world are among some of the reasons I admire her and her work. Of course it doesn't hurt that her paintings are painstakingly beautiful too.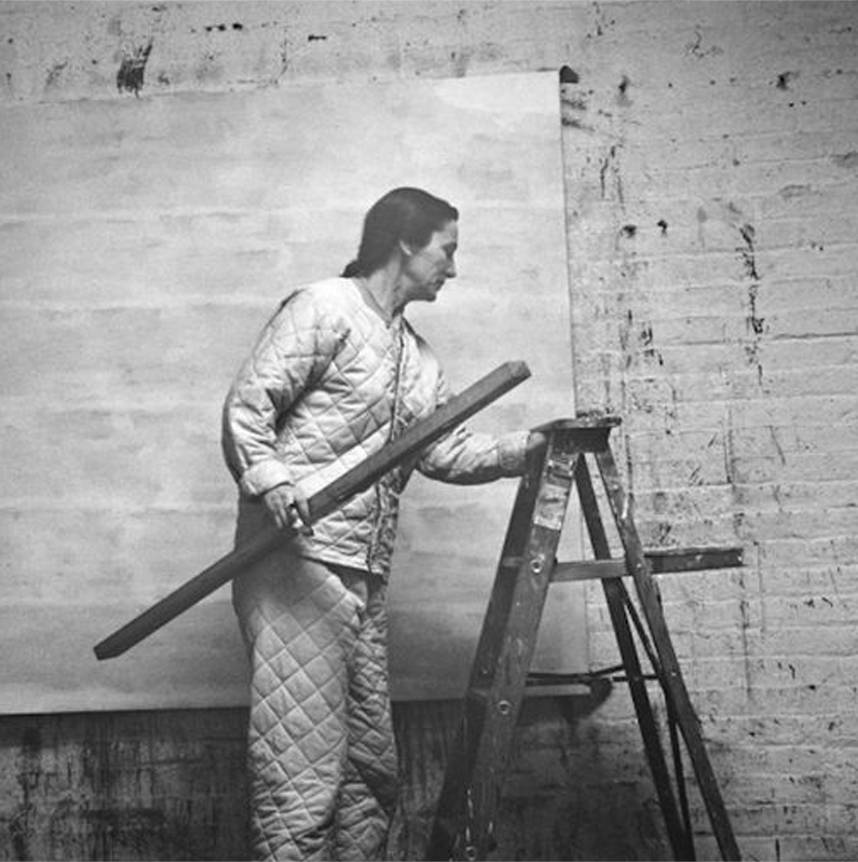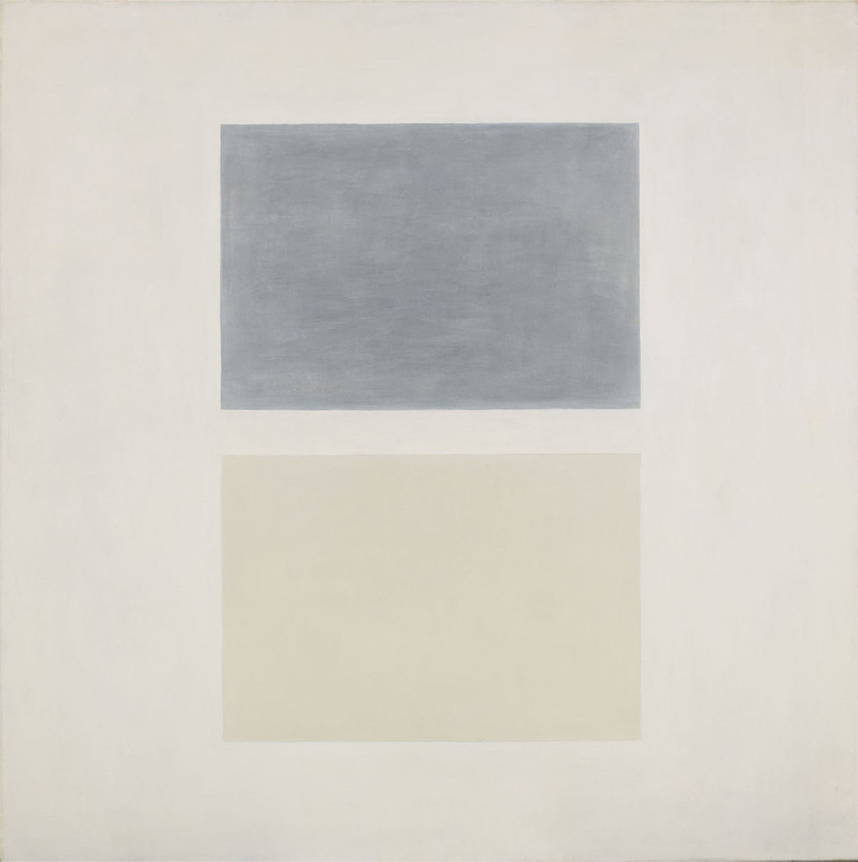 What led you to become an artist? I've never been sure which I love more – making art or looking at other artist's work. I suppose its an obsession with both that makes me feel like being an artist is perhaps the only thing I can do with utter conviction.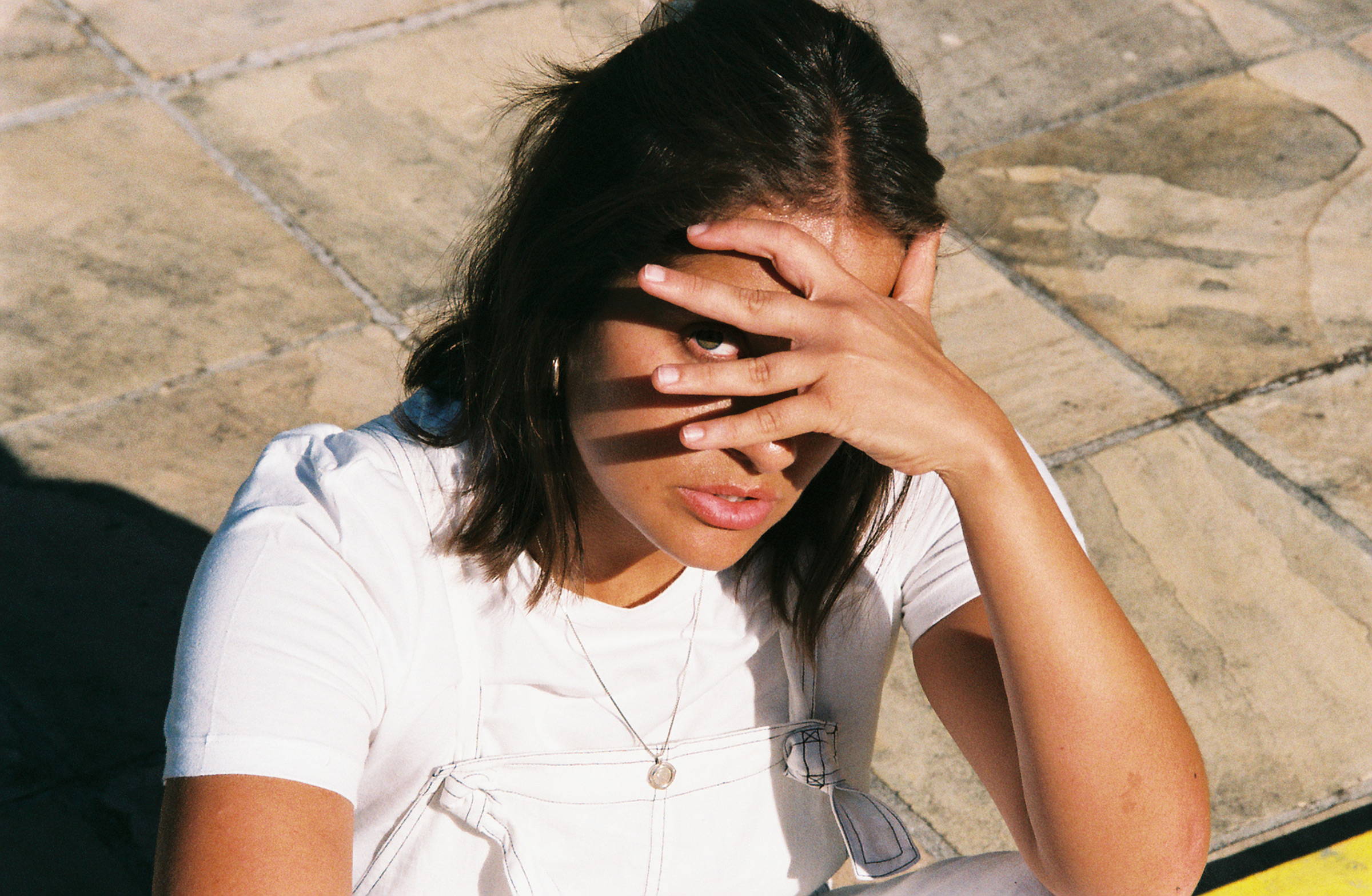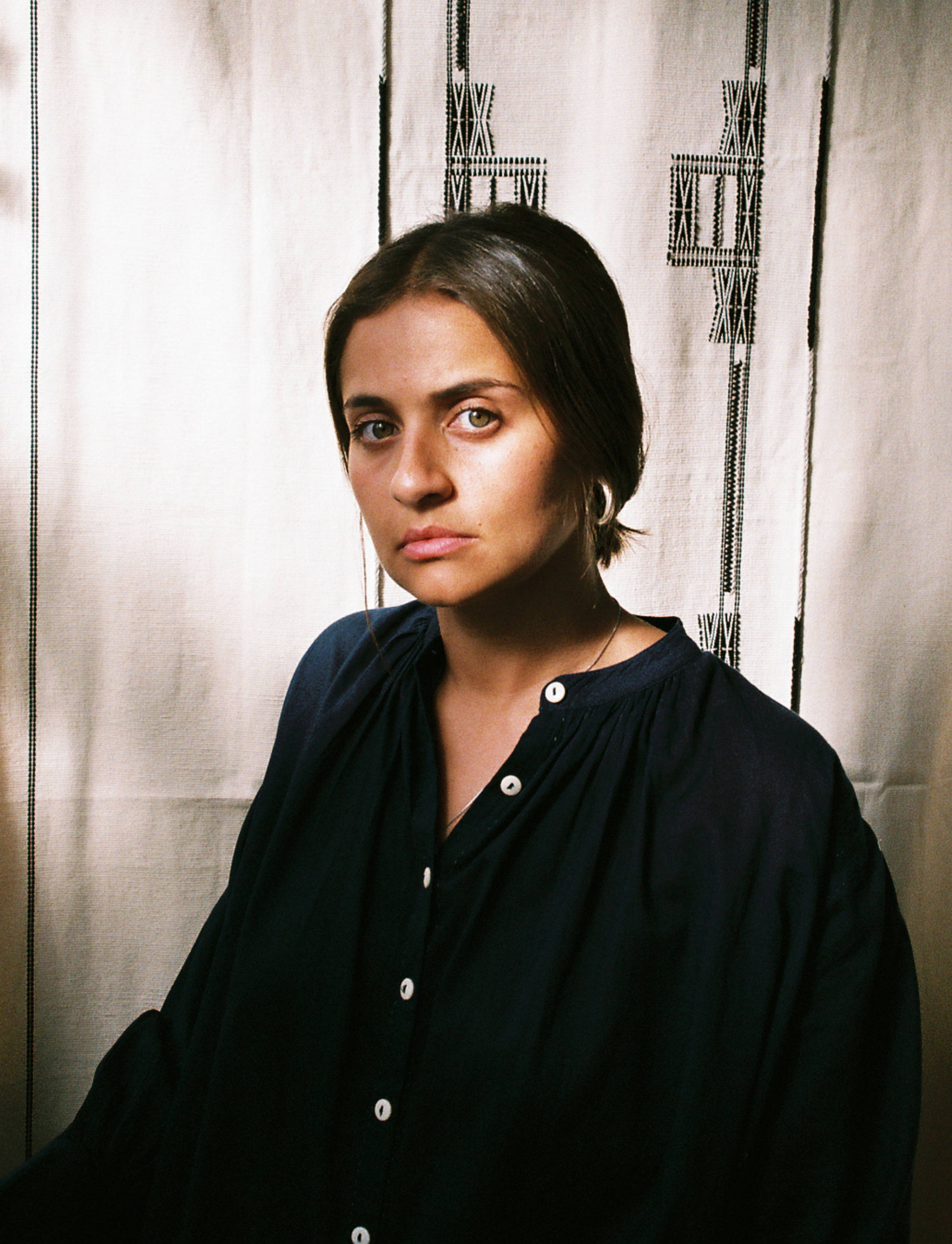 Photo credit for Agnes Martin images
Alexander Liberman, Agnes Martin with level and ladder, 1960. Alexander Liberman Photography Archive, Getty Research Institute, Los Angeles. © J. Paul Getty Trust
Agnes Martin, Thus Rain, 1960