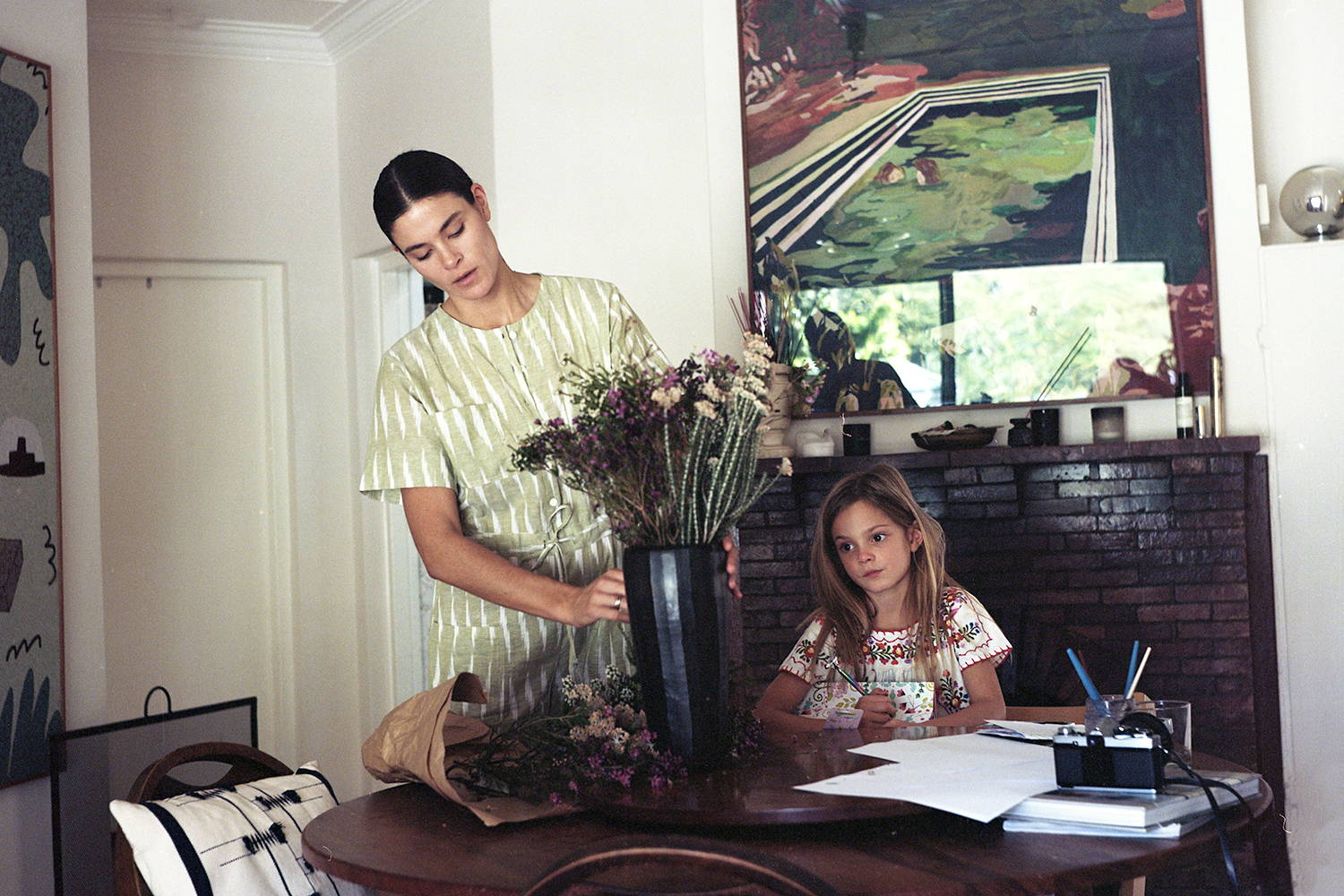 Meet mother and daughter duo, Jenna and Ruby, at home in Cape Town.

Photography by Ané Strydom
---
For our very first Karu Story, and in celebration of Mother's Day, we introduce mother and muse Jenna Pietersen and her daughter, Ruby. Most recognizable from her work in glossy fashion editorials, Jenna is also a garden designer, and, outside of modeling, spends most of her time working with plants or on road trips to wild and far flung places with Ruby (as evidenced by her lush and beautiful Instagram account).
We spoke to Jenna about her own memories of childhood, life at home with Ruby and the importance of seeing daily sunsets in summer.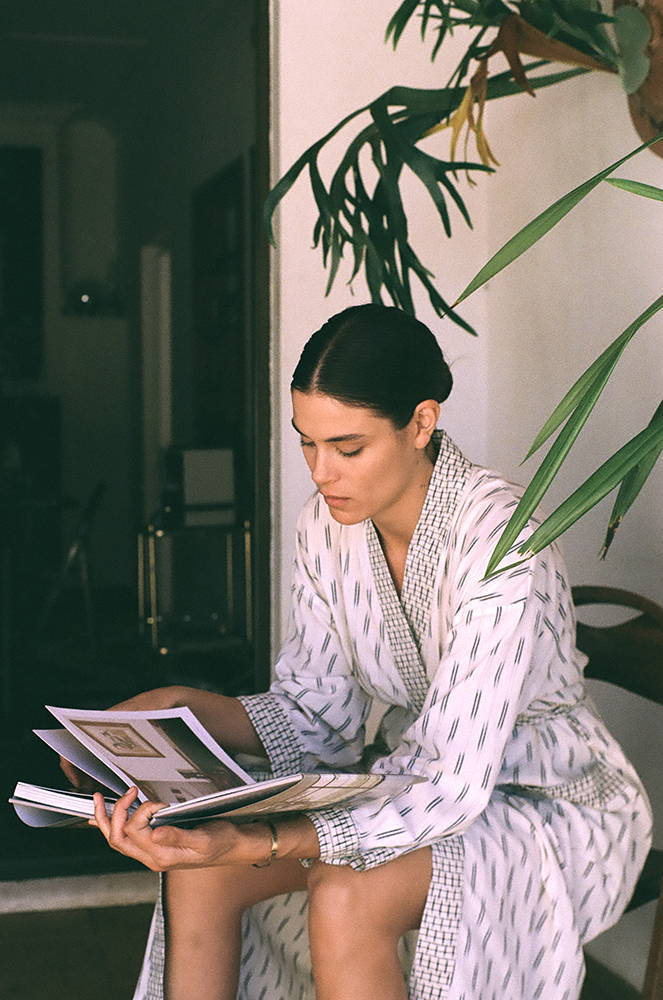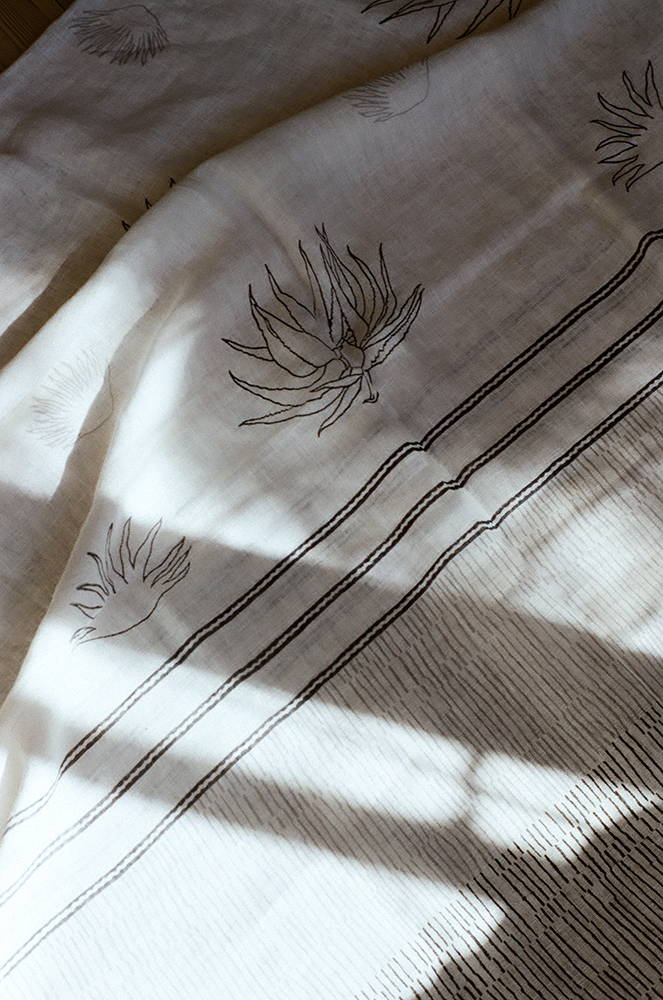 Where did you grow up?
I grew up in Paarl and moved to Cape Town as soon as I left High School. My travels started immediately and I travelled the world alone for 6 years. We moved to this house when I was 9 months pregnant with Ruby, so it's 6 years now.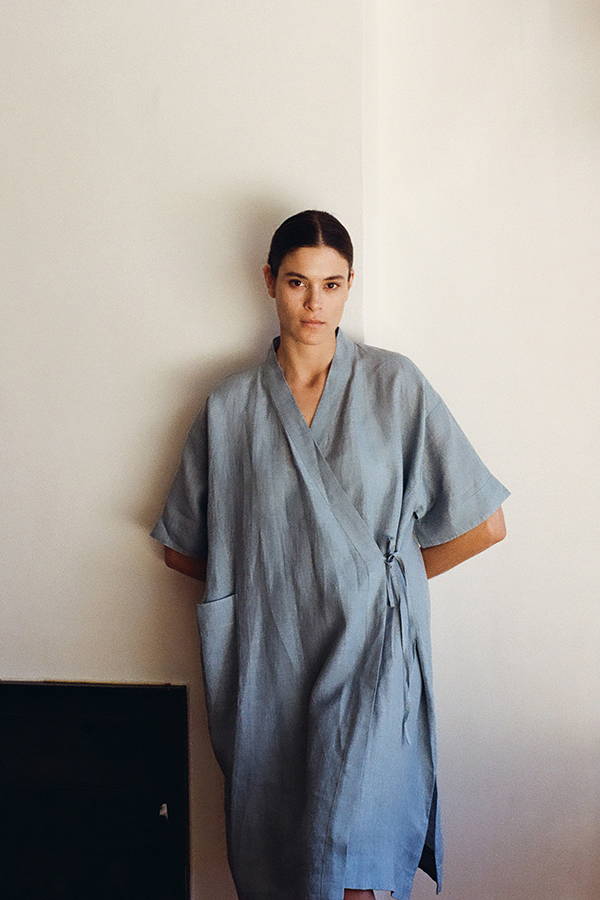 What does a typical day look like for you?
I wake up around 5:30/6am for no reason, I think it's because I fall asleep when I put Ruby to sleep at night. I make coffee and write, and try my best not to look at Instagram... I fail horribly at this. I get Ruby ready for school, drop her off and maybe pick up a quick healthy breakfast smoothie, or I make it at home. Then I do either a Power Yoga class or go to the gym. I started designing gardens which I love, so I spend a lot of my time at nurseries or reading up on plants and visiting sites. Most of the time one of my staff doesn't show up, so I get dirty and do the work myself.
What is your favorite time of the day?
After 5pm. In summer we always go to the beach for sunset, it's my favorite time of the year. I live in Tamboerskloof so the sun sets earlier here—I feel extremely restless if I don't see the sunset in Summer.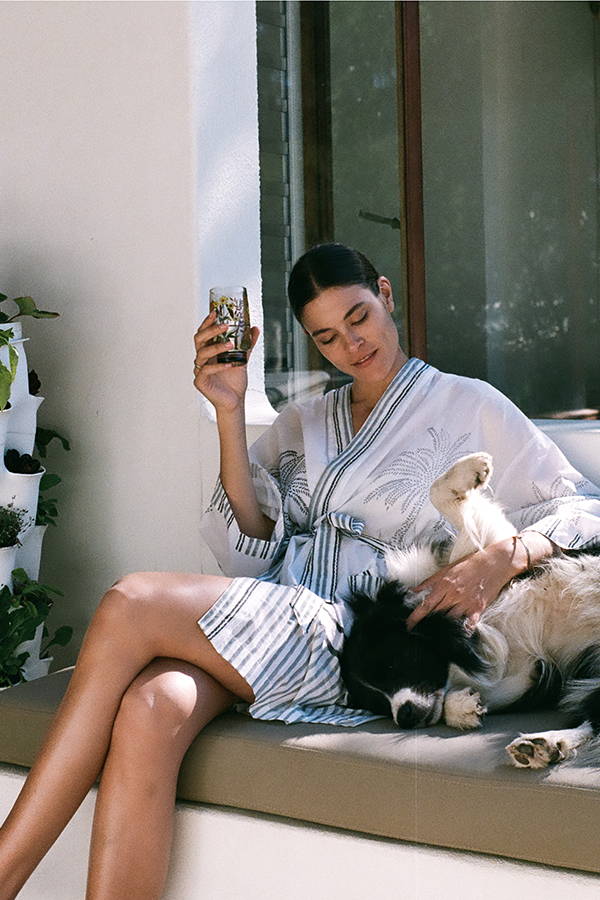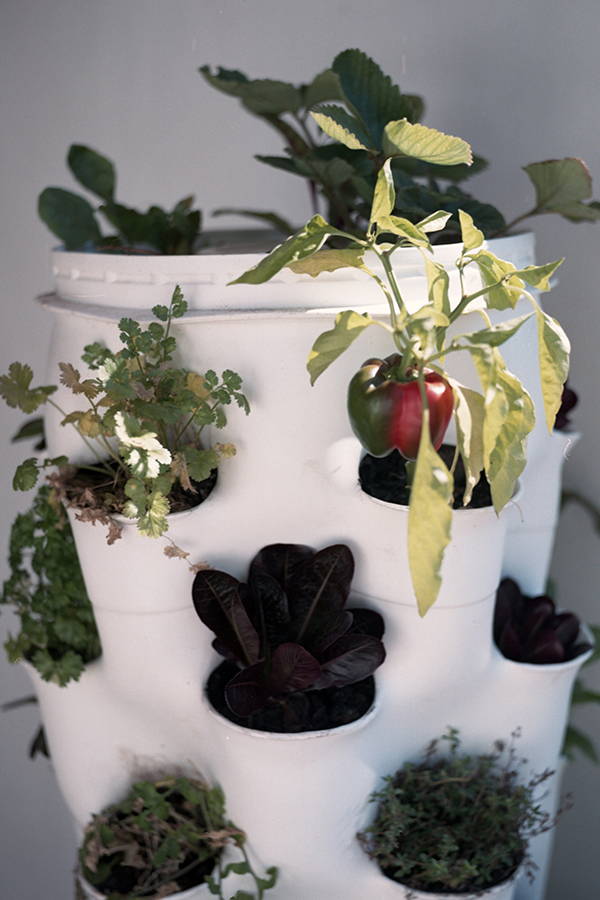 Where are you happiest?
In nature.
What is your earliest childhood memory?
Being in the Kruger Park with my family. I collected the little toy animals at the shop in each main camp. That was exciting for me, obviously.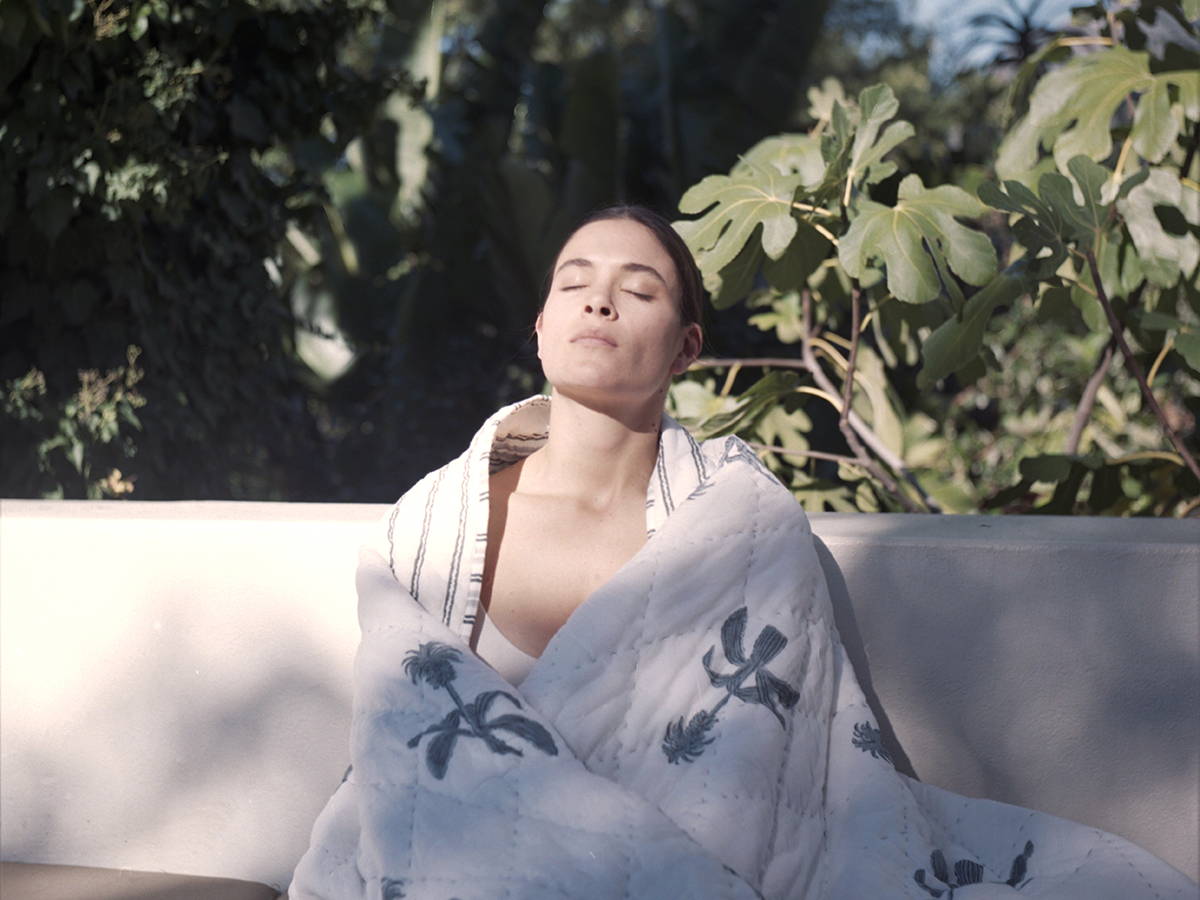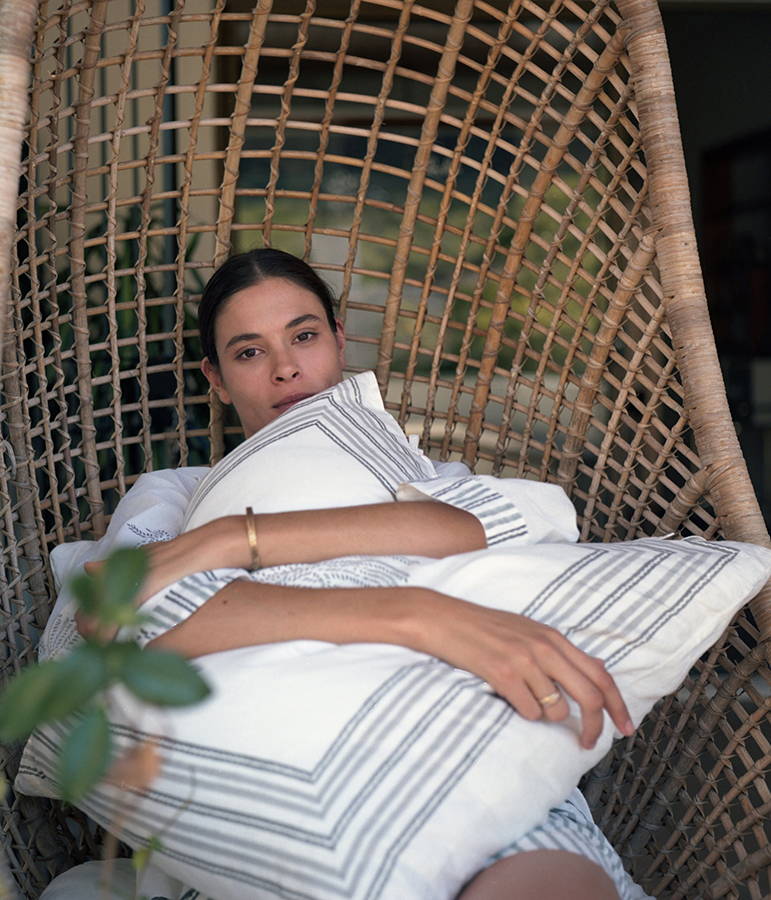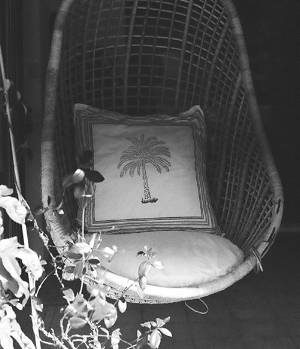 What is Ruby's favorite storybook?
"Wow said the Owl".
What is the last picture Ruby drew for you?
A self portrait...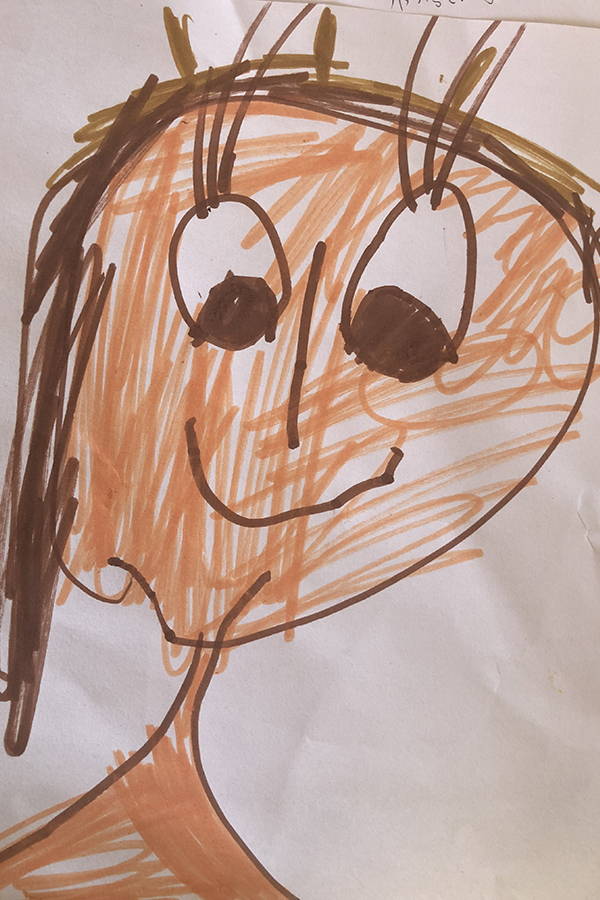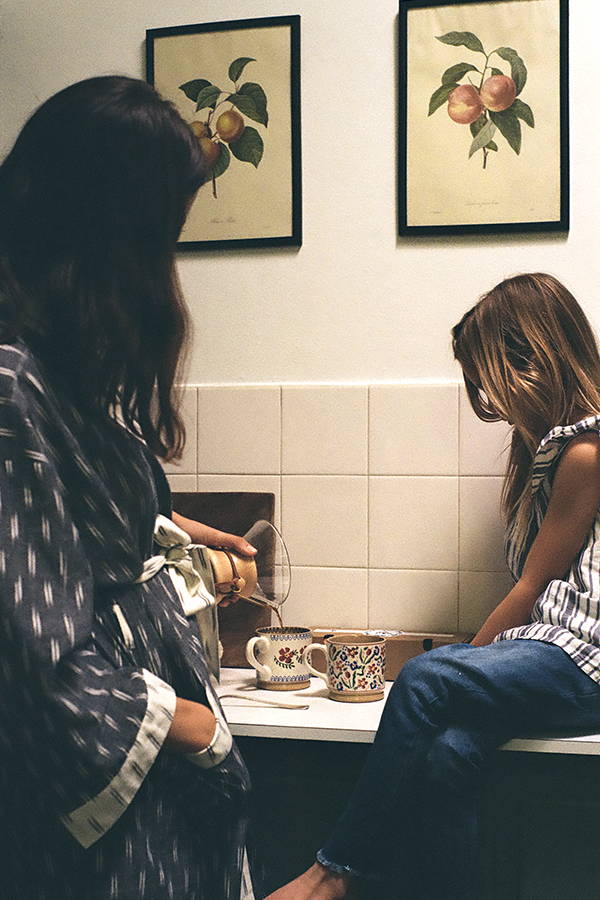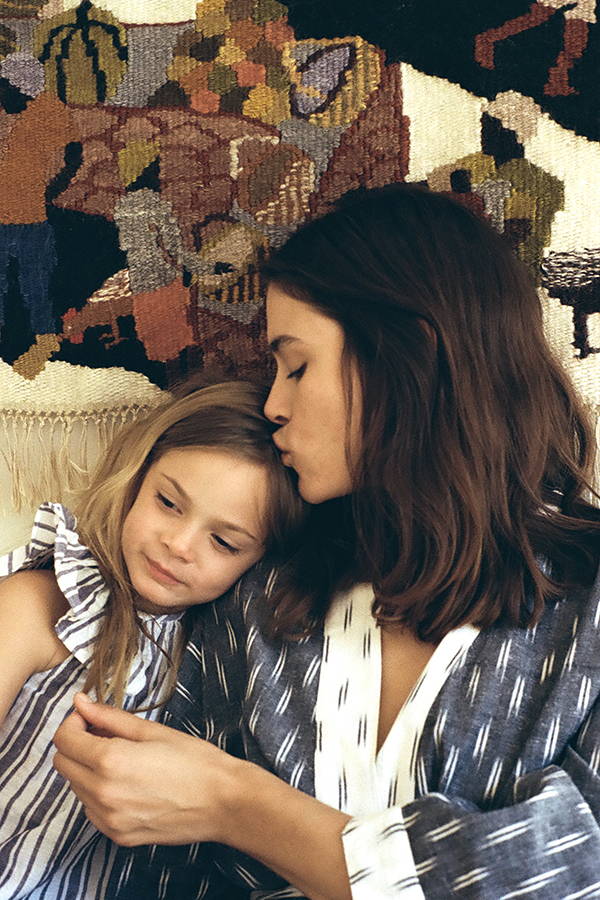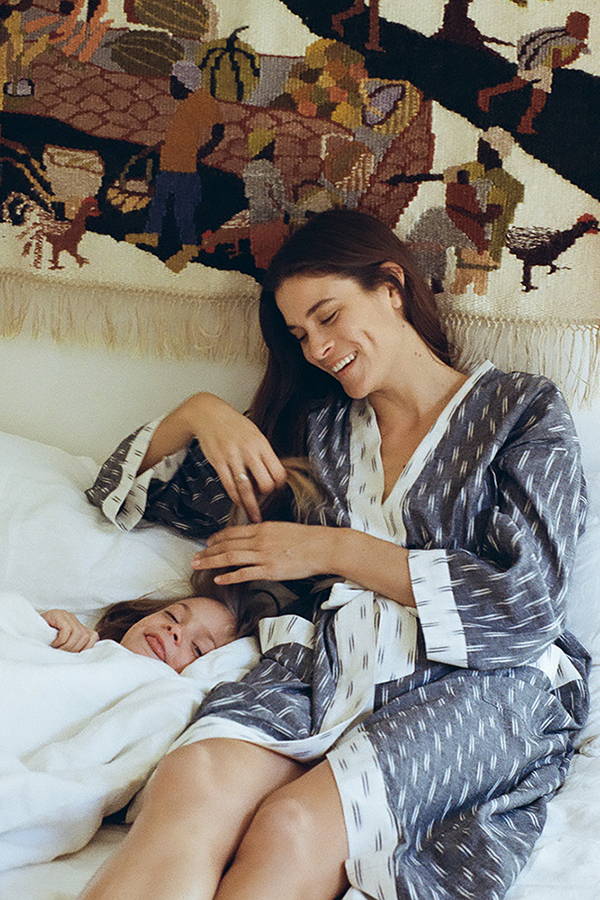 What is the most recent plant you bought for your home?
A Ficus Longifolia.
We love the Jeanne Ghaiger painting on your wall. Which other artist's work is on your wishlist?
Michael Taylor.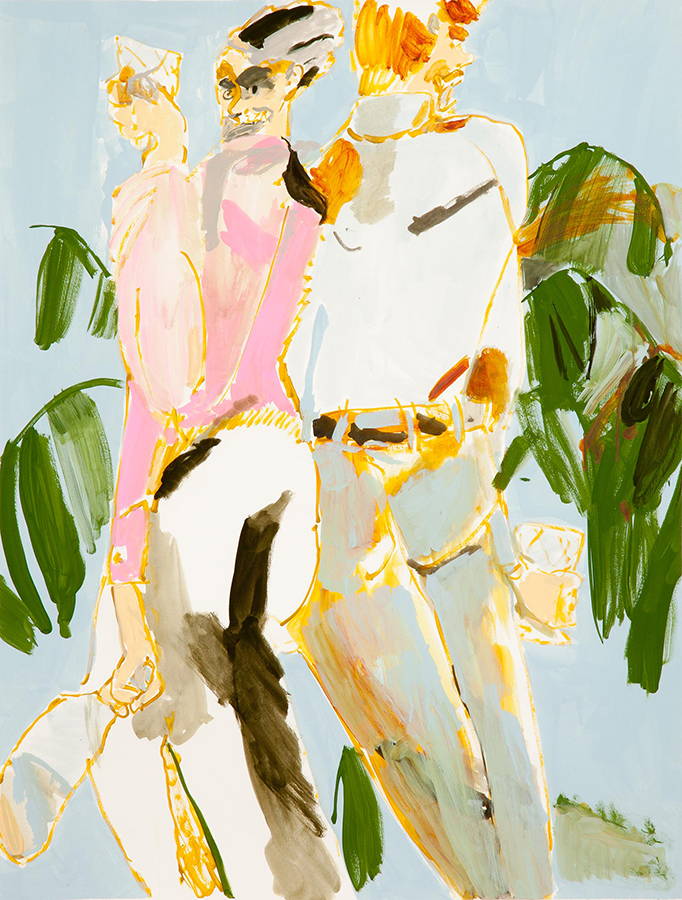 Michael Taylor, "Lunch Club", 2016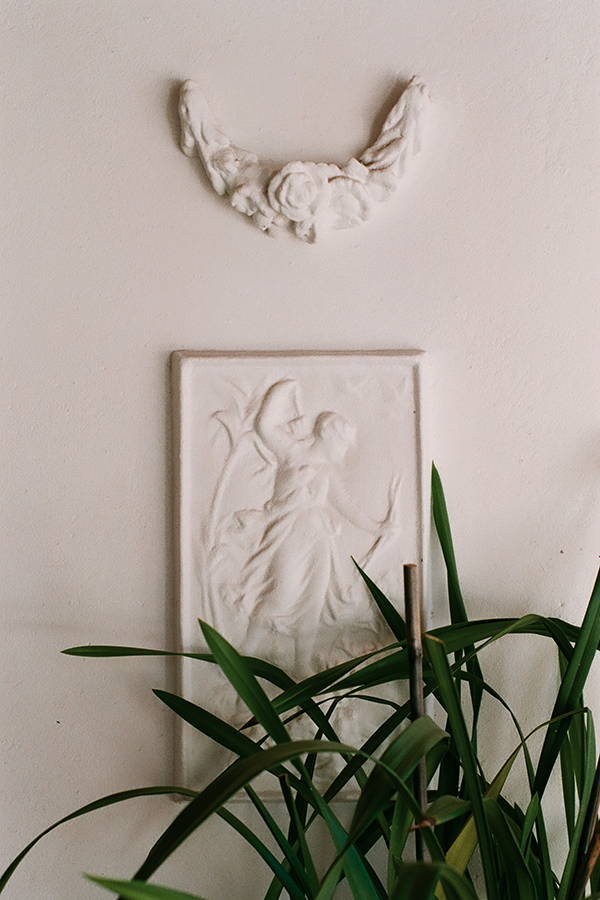 Where do you want to travel to next?
Morocco and Mexico again, and locally I want to go back to Botswana.
Is there a cause you feel strongly about and support?
www.Nkomberhino.org