An Afternoon with Jackie Burger At Her Karoo Retreat

Photography by Ané Strydom
A photo of a sparsely decorated room in Jackie Burger's home in the Karoo was a central image in the initial moodboard for Karu. In it, a cast iron stove, a button-tufted linen daybed, and dried flora hanging from the whitewashed walls— a scene at once beautiful, timeless and nostalgic. So we were delighted to have the chance to photograph the founder of Salon 58— a modern interpretation of the 18th century French 'Salonniere'— and former South African ELLE Editor-in-Chief, at her weekend retreat in the charming Karoo hamlet of Prince Albert.  
From her influential work in South Africa's creative industries to her appreciation of the country's natural beauty and abundance, Jackie moves effortlessly between the hectic world of fashion and the remote, gentle lifestyle of the Karoo.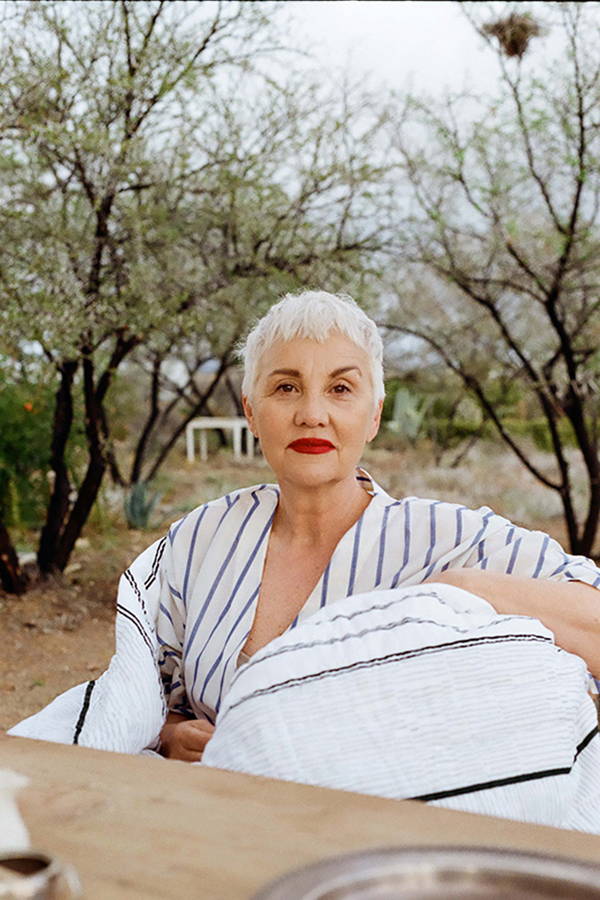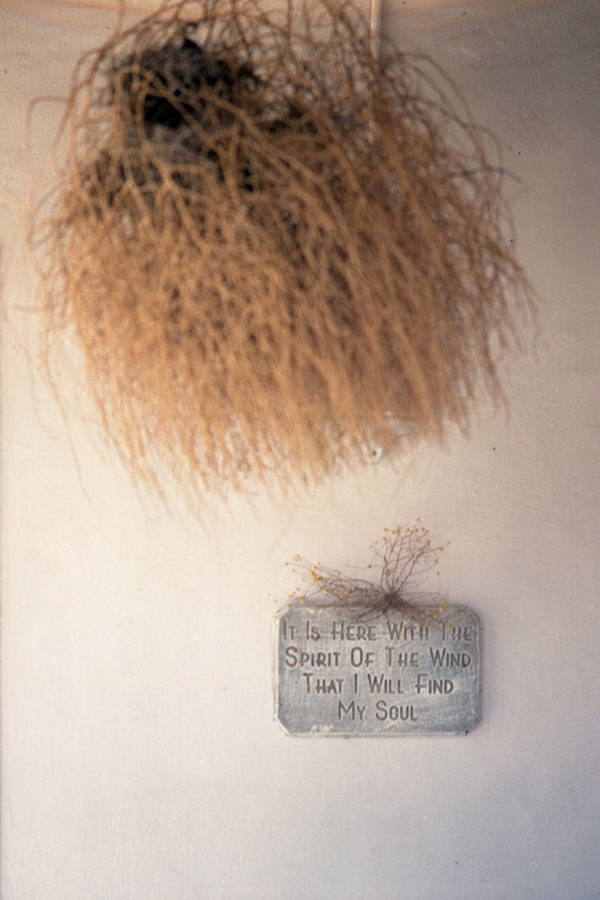 What does the Karoo represent to you?
Solace. Space. Sparsity. Solitude.
How long have you had your home there?
About 10 years. My first encounter with Prince Albert was one of "homecoming"; seeing my home the first time I felt an indescribable sense of belonging.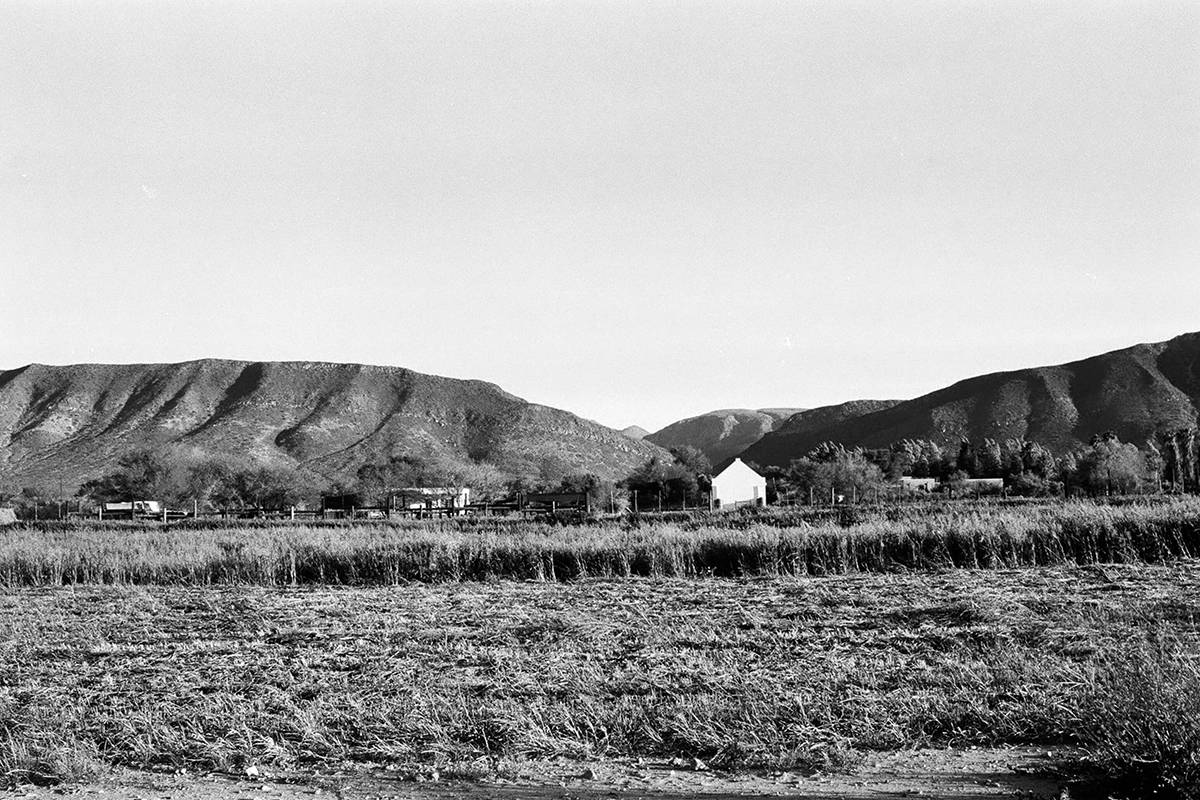 You founded Salon 58 nearly 4 years ago now – what keeps you inspired to reinvent the concept?
The legacy of the original Parisian salons and their contribution to cultural growth and society at large. Practicing the true art of conversation, hosting inspirational gatherings and collaborating with creatives.
Describe your business philosophy.
Practicing a value system of honesty, integrity and authenticity. Following my intuition and having the courage of conviction to be true to yourself. Celebrating the duality of success and perceived failure. Kindness all around.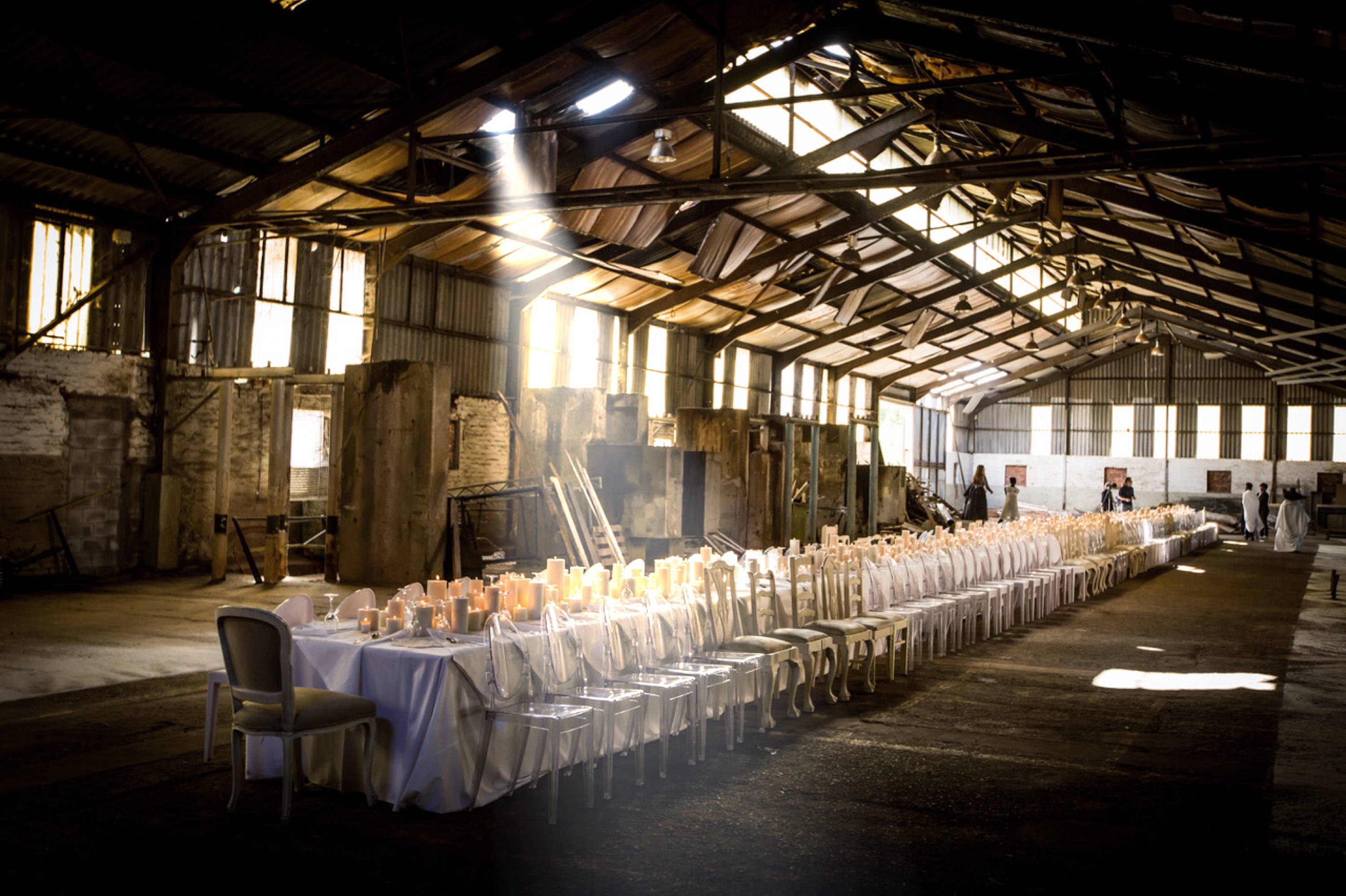 Salon58 #Trace – A banquet table and a 1000 candles captured by Daniella Zondag (December 2017)
What is your favorite moment in the day?
I am a morning person with a love for rituals, which most often involve morning pages, meditation and a very good espresso…. a few sun salutations if time allows, and always a scented candle or two.
When are you at your happiest?
Reading.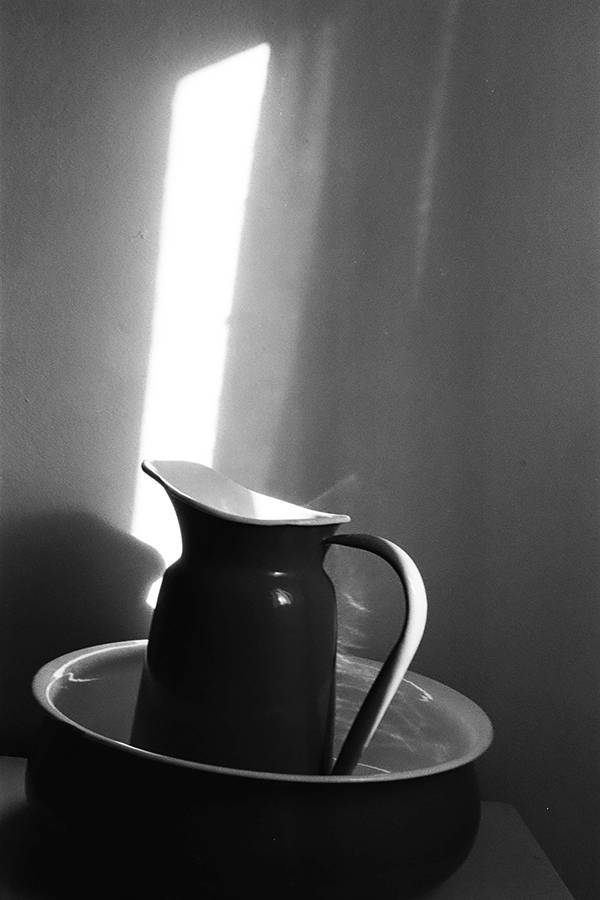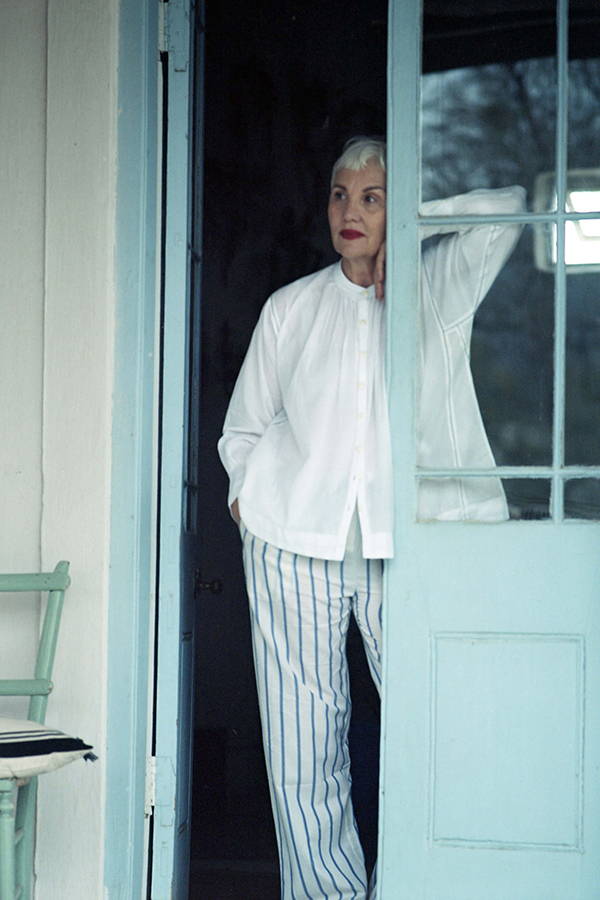 Share a quote that embodies your philosophy about creating a home.
"Home is our emotional heartland – a place to restore our balance" ~ Ilse Crawford.
What is the last thing you bought or made for your home?
Prayer Flags.
What is the last book you read?
A New Earth by Eckhart Tolle.
What is your favorite colour of the Karoo?
Cracked riverbed in slate reminds me of our impermanence and the Karoo's ancient existence.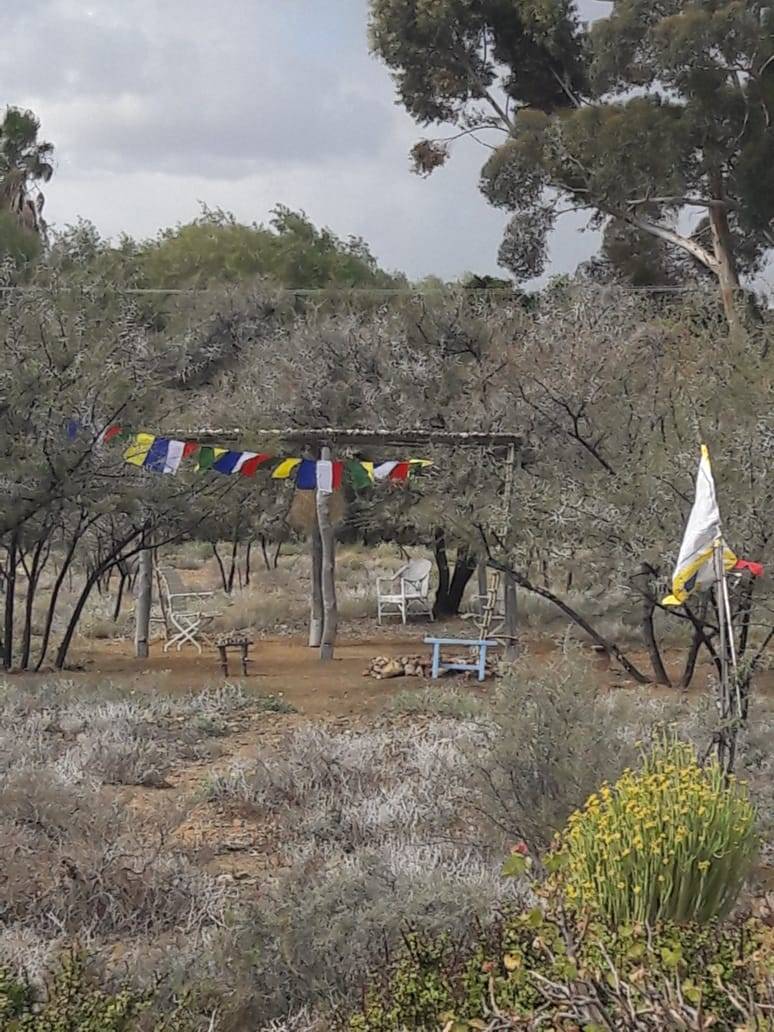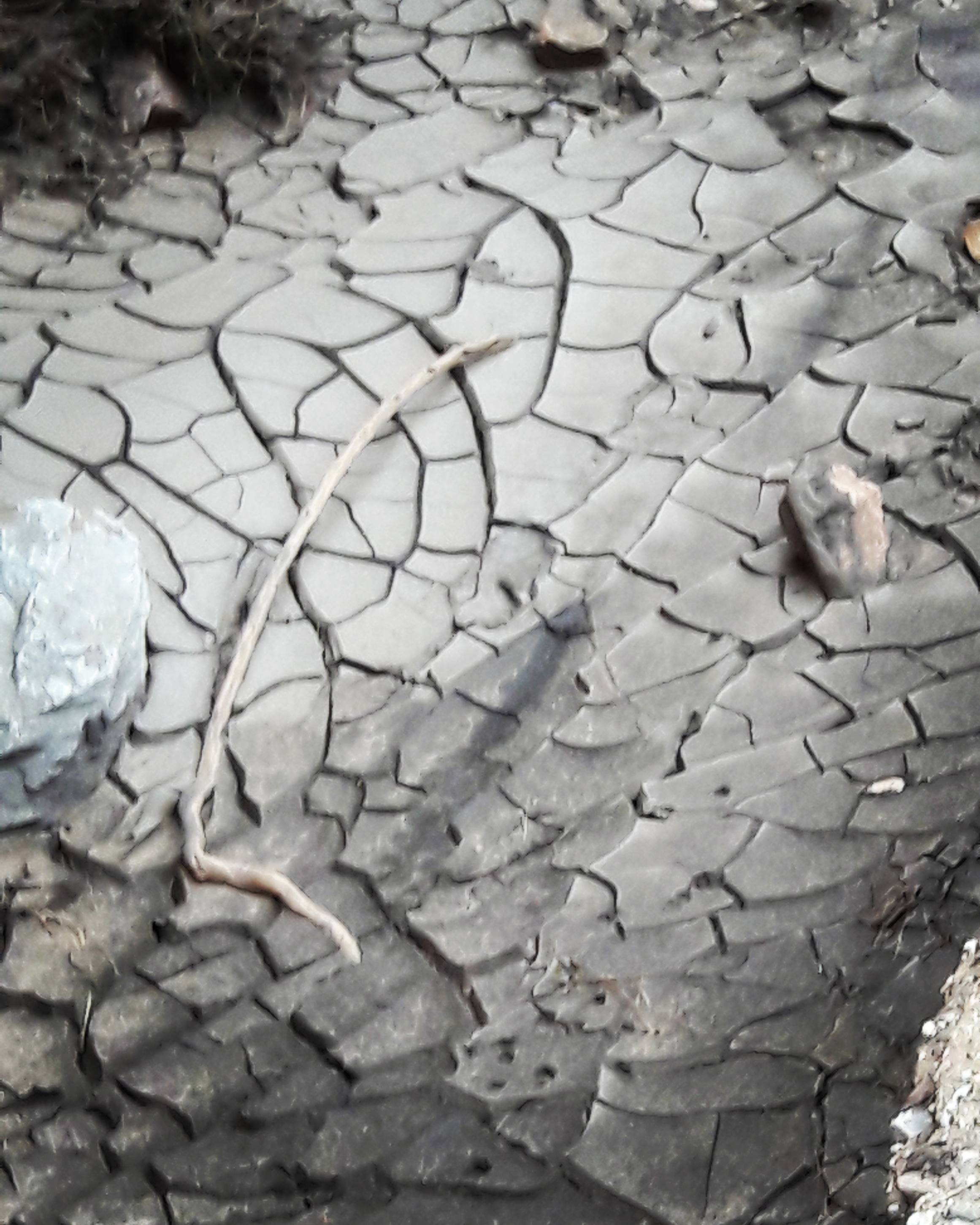 What places do you like to stop along the road to Prince Albert?
I love Farm stalls and have a few favourites on route to sample fresh seasonal produce as well as pantry staples such as jams, pickles and preserves.
What is your favorite Spring dish to cook at home in the Karoo.
I rely on fresh produce from the local market and Spring/Summer will most often be alfresco dining on the stoep over generous platters of salads, flat breads and cheese from Gay's Guernsey Dairy. The abundance of beautiful olives, fresh figs and pomegranates calls for the simplest of dishes with very little effort.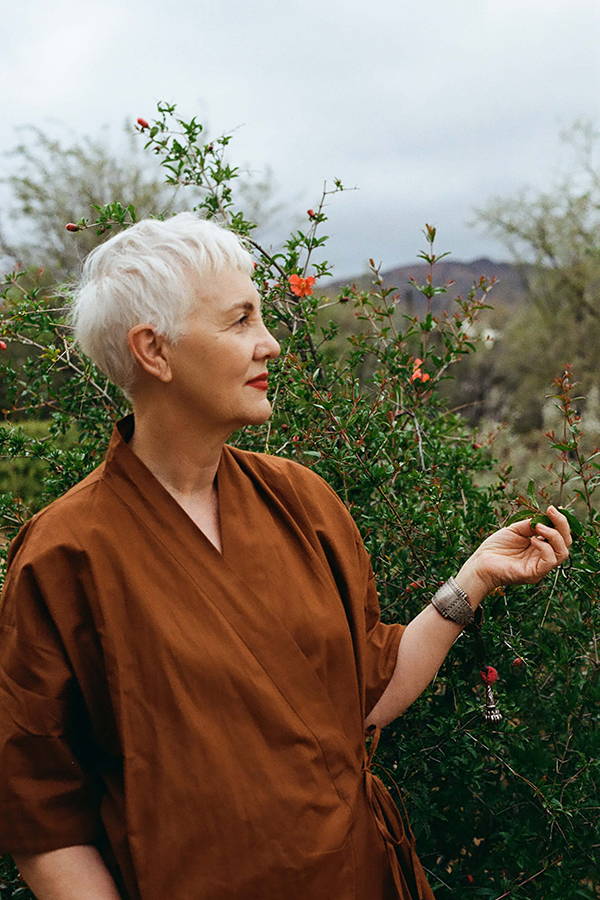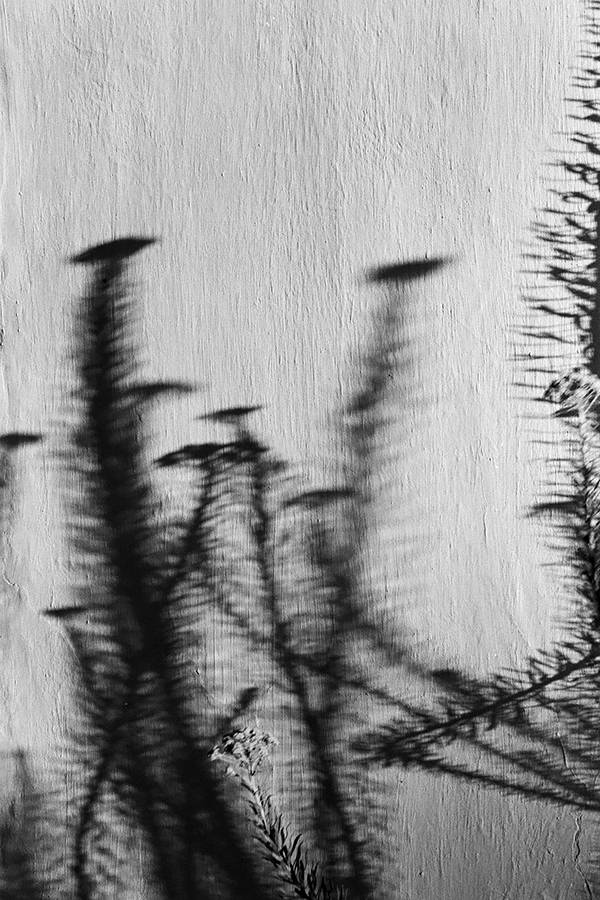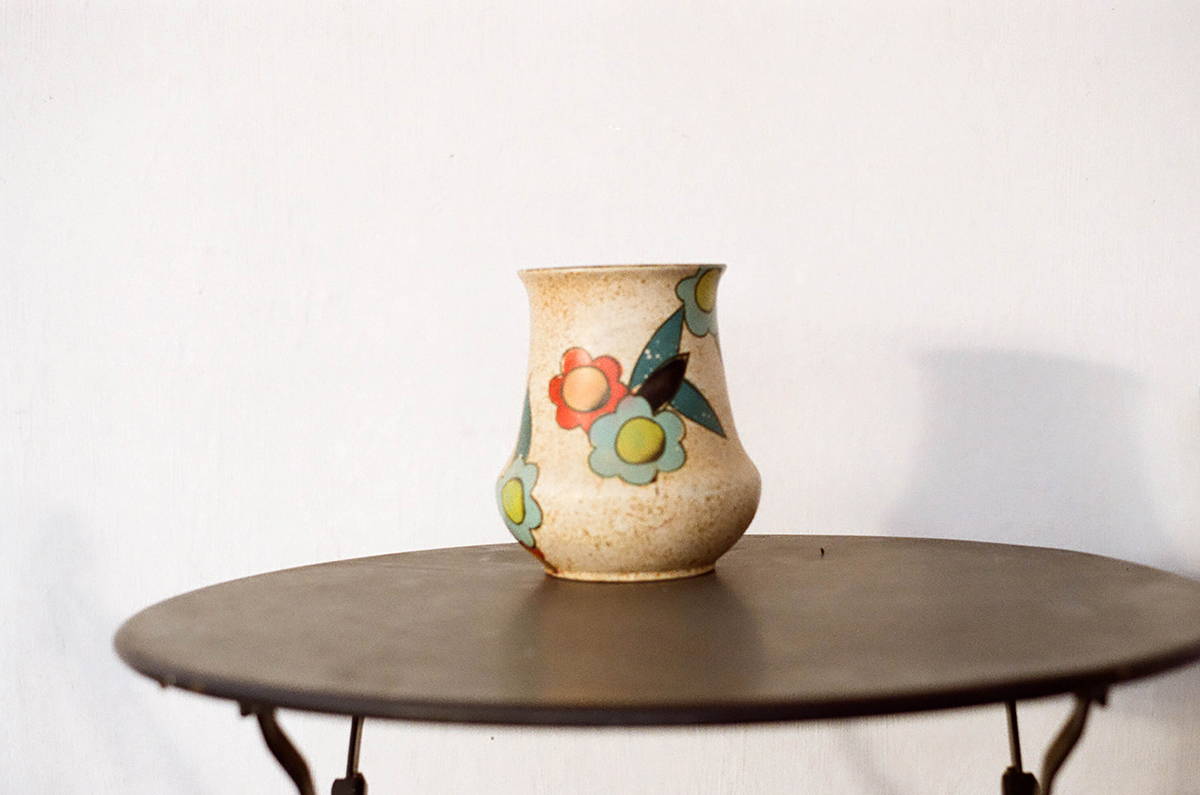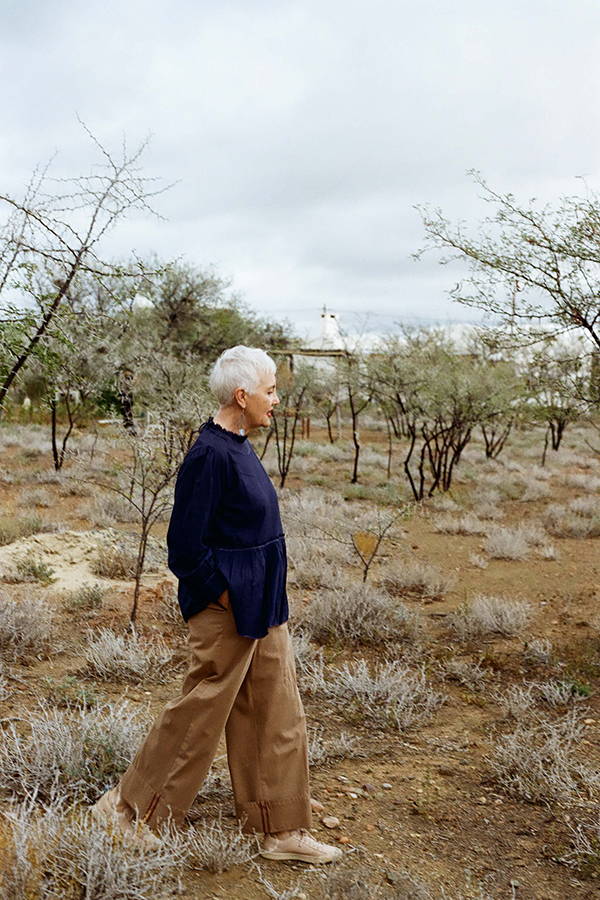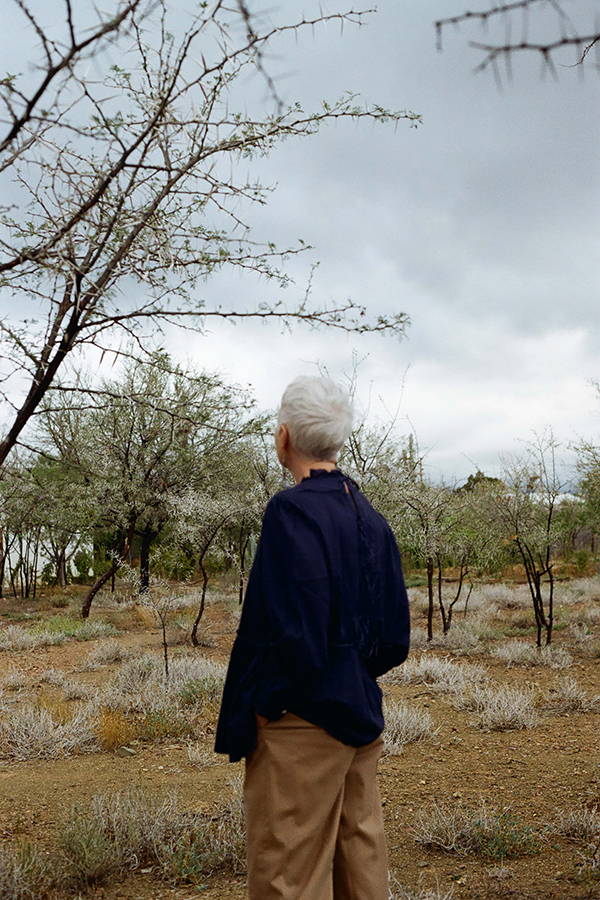 Who is a favorite artist or designer currently working in SA at the moment?
I love FRANCES V.H Mohair Rugs* - celebrating her heritage and practicing sustainability in her craft.
*See Frances' collaboration with Karu here.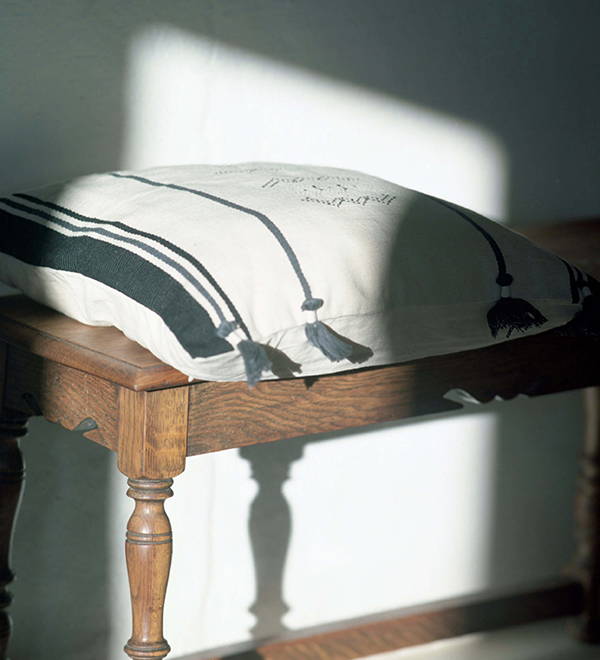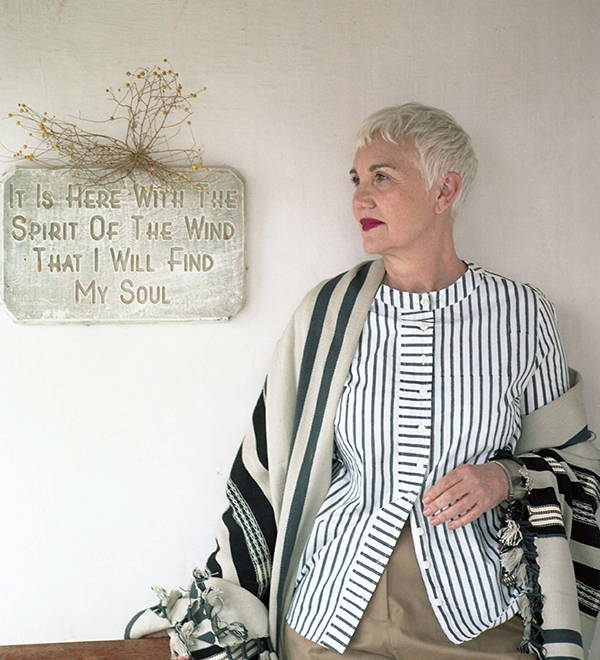 Please share an image of what you consider to be an iconic style moment.
It's hard to settle on one. However, this Georgia O' Keeffe image will always remain a favourite.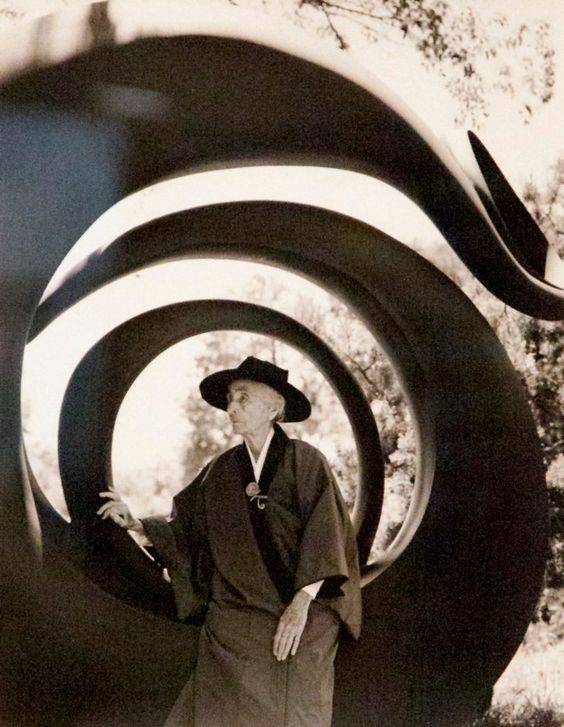 Where do you plan to travel in the next few months?
No surprises…the Karoo, and also Namibia to visit my brother.